--Welcome To--
OLD CAROL TOWNE.
HELLO AND WELCOME TO OLD CAROL TOWNE. In this Mini Website, you will find my picks of the best Christmas Folk Songs of All Time. Please enjoy your visit to "Carol Towne" and don't forget to sign my Christmas Guestbook, before you leave.
**********************************
Greater Carol Towne.
ABOVE ALL: "Jesus is the Reason for The Season."

Visit "The First Christmas Gift."

______

Carol Towne Community Center-
(Webrings):

Get Sound For Your site! Easy to use search engine and lots of sounds to download. Home of the Sound Ring.

* * * *

Carol Towne Banner.

__________*___________

Christmas Guestbook:
Read my Dreambook guestbook!
Sign my Dreambook!
Towne Visitors:
VILLAGE SONG FESTIVAL:


_______________*_______________

Village Festival 2001:
Birthday of a King.
Ding Dong Merrily On High.
Do You Hear What I Hear?
Joy to the World.
Pat-a-Pan.
Winter Wonderland.

Village Festival 2002: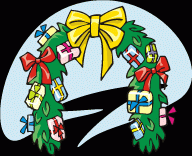 Good King Wenceslas.
I'm Getting Nuttin' for Christmas.
I Saw Mommy Kissing Santa Claus.
Mele Kalikimaka.
The Christmas Song.

Village Festival 2003: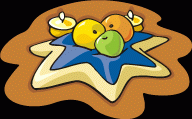 A Charlie Brown Christmas Theme Song.
A Japanese Transistor Radio.
Go Tell it on The Mountain.
It's Beginning to Look A Lot Like Christmas.
Rise Up Shepherds and Follow.
Silver Bells.
Sleigh Ride.
There's a Song in the Air.

Village Festival 2004:


Away in a Manger.
Angels We Have Heard on High.
The First Noel.
Good Christian Men Rejoice.
It Came Upon a Midnight Clear.
O Little Town of Bethlehem.
Silent Night.
There's a Song in the Air.
Twelve Days of Christmas (Hawaiin Comic Version).
We Three Kings.
While Shepherds Watched Their Flocks by Night.

Village Festival 2005:

Bring a Torch Jeanette Isabella.
Feliz Navidad!
Gesu Bambino.
I Saw Three Ships.
Monster's Holiday.
O Holy Night.
Parade of The Wooden Soldiers.
Santa's Comin' in a Whirlybird (Medley).
Stuck Up in the Chimney.

Village Festival 2006: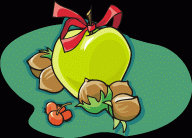 Breath of Heaven.
Deck the Halls.
I Heard the Bell's on Christmas Day.
Let There be Peace on Earth.
O Christmas Tree.
Road to Nowhere.
Santa Baby.
Toyland!
White Christmas.

Later Village Festivals: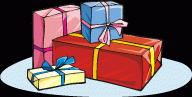 Songfest at Epiphany Park Gazebo:

Come unto Him.
Down from His Glory.
Jesu Joy of Man's Desiring.
The Lord's Prayer.

****************************

DOWNTOWN:

Towne Square:
Carol Towne Sweet Shoppe (Win My Award).
Pearl Harbor Memorial (Dec. 7, 1941).
Carol Towne Court House (Disclaimer).
Carol Towne Post Office (Send a Christmas Greeting).
Carol Towne Sports Center.

Father Time Square:

Auld Lang Syne.
Father Time Chronicle.
Wassail Song.
Happy New Year Gallery.

Carol Towne Library and Art Gallery:
Alfred Burt Carols.
Special Midi Index.

Carol Towne Sub Stations:
****************************

TOURING THE OUTER PARTS: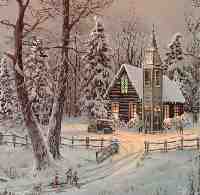 Carol Towne Chapel.
___________*__________

Carol Towne's Winter Wonderland Outskirts:

Mayor Willie's Christmas Mansion.
Carol Towne Chapel (Traditional Carols).
Carol Towne Ski Lodge (Award Winners).
Kris Kringle Snowman Festival.
The Small One's Christmas Gallery.
Carol Towne Travel Agency (Links).

Carol Towne Sleigh is Leaving For:
My Disney Site.
World of Bill Baxter, DTM.
Tribute to Lara Flynn Boyle.
My Toastmasters Club Website.


_____*_____
ARMADAFAN'S PHOTO ALBUM AND ANNUAL HOLIDAY GREETINGS.

* * * *