--Welcome To--
APRIL VALLEY.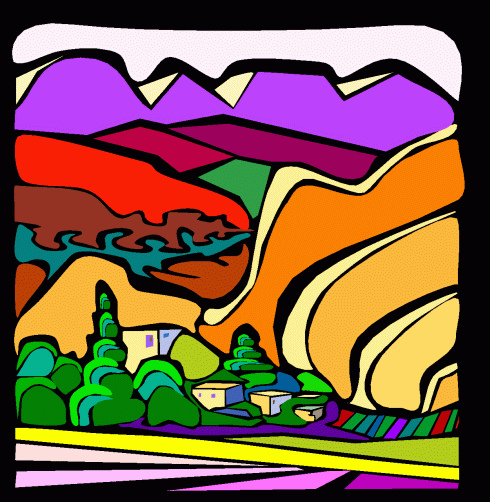 (Suburb of Carol Towne.)
Welcome to April Valley! This Mini Website is Mayor Willie's Easter Getaway from Carol Towne. This Holiday Mini Site was created with the Theme of Peter Cottontail's Home as mentioned in the Bass/Rankin Holiday TV Classic, Here Comes Peter Cottontail. The theme of this Holiday Mini Site is also derived from Bass/Rankin's Holiday Classic, The Easter Bunny is Coming to Town. Please enjoy April Valley, and discover the true meaning of Easter (which is NOT Peter Cottontail). Also, please sign My Easter Guestbook, before you leave.

************************************

April Valley Banner.
_____*_____

Easter Guestbook:
Read my Dreambook guestbook!
Sign my Dreambook!
Visitors to April Valley:
________

Antoine the Caterpillar's Community Center-
(Webrings):
This RingSurf Happy Easter Bunny Net Ring
is owned by April Valley Easter-Site..
********************

Remember, Jesus is the Reason for the Season!
___________________________________

SEYMOUR S. SASSAFRASS' EASTER FOLK SONGS & CAROLS SONGBOOK:
Allelu! Allelu!
Because He Lives.
Christ The Lord is Risen Today.
Come Thou Fount of Every Blessing.
Easter Parade.
He Arose! (Sons of Thunder Song)**
He Lives!
Here Comes Peter Cottontail.
Lift High the Cross.
The Holy City.
Thine is the Glory.
Were You There?
Up From The Grave He Arose.

** Use browser to return to this page.

_____*_____

BIG ROCK CANDY MOUNTAIN SPRING LIBRARY:

Big Rock Candy Mountain.
A Corny Spring Poem.
Green Grass Grew All Around.
Lollipop Tree.
Once an Austrian Went Yodeling.

IN THE HEART OF APRIL VALLEY:
Easter Sunrise Chapel (Traditional Easter Hymns).
Peter Cottontail's Outdoor Easter Factory (Awards Rec'd).
Peter Cottontail's Cottage (True Meaning of Easter?).
April Valley Gazette (Annual Easter Letter).
Colonel Bunny's Easter Lodge (Award Winners).

OUTSKIRTS OF APRIL VALLEY:
Bonnie Bonnet's April Valley Peek-a-boo Egg Plantation (Disclaimers and Links).
Piglet's Easter Farm.
April Valley International Airport (Easter Links).
S.D. Kluger's April Valley Depot (My Other Holiday Sites).
Kidsville Post Office (Send an Easter Greeting).
April Valley Spring Training Camp.
April Valley Open (Fantasy Golf).

WIN GADZOOK'S EASTER AWARD(S):

Win Other Awards.
_____*_____

April Valley Tour Bus Leaving for:
CYBERVANIA


_____*_____
Mayor Willie's Getaway Easter
Cottage: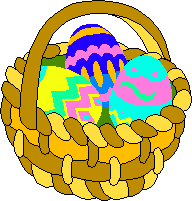 My Adopted Easter 2004 Pixie.
Mayor Willie's Easter Basket.


_____*_____


Midi Files Disclaimer [use browser to return]:


Back to Megara's Magical Windows.