CELIA'S TRIBUTE TO
Recording Artist

Jordan Zed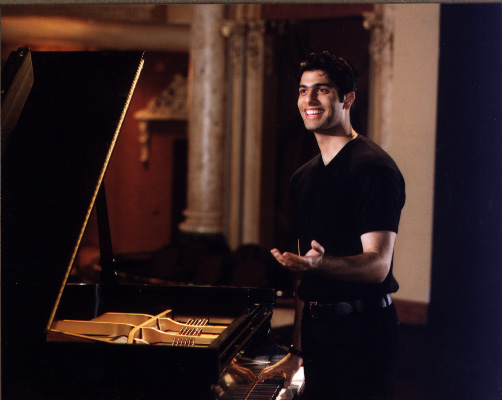 Jordan Zed and band returned to the Imperial Theatre on November 3rd to give a superb benefit concert for World Trade Center relief fund. Sadly, the young artist lost his friend and roommate in the tragedy. You can view the full writeup on Jon Shea's page - link is below.

PLEASE PRAY FOR OUR WORLD AND ITS CHILDREN
It is a privilege and a thrill to travel on the journey with this young and exceptionally gifted young artist. Who, by the way, along with being a wonderful singer/songwriter, can also dance up a storm when he needs to. The media reports he's flying off to New York to follow his passion; we wish him a fair wind at his back. His destiny is already mapped out.
Click on PHOTO below to read more about the IMPERIAL THEATRE and its fascinating history. Also check out show times.
JORDAN ZED LIVE AT THE IMPERIAL - A RESOUNDING SUCCESS! THE ARTIST, (BACKED UP BY HIS TALENTED BAND, COLLEAGUES FROM THE BERKLEE SCHOOL OF MUSIC,) PLAYED TO A PACKED HOUSE AND RECEIVED A LENGTHY STANDING OVATION!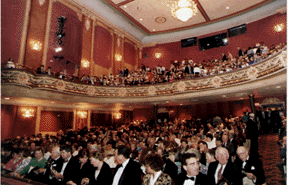 IMPERIAL THEATRE
---
---
Read an article about Jordan Zed in the Times Globe by staff writer, Erin Dwyer
Send a postcard to a friend. You can even upload my photo of Jordan.
Jon Shea's Fan Page
Click here to visit Jordan Zed's official webpage where you can read a personal note from Jordan, check out 'News and reviews', and sample some of the artist's music.