Bill's Favorite License Plates
This is the page where I get to show case my all time favorite plates...I don't know why some of them appeal to me more than others, but these are the plates from my collection that I like the most...
This plate I received in a trade from my friend and fellow collector Tim Herman (otherwise known as the plate guy)...
I think I like this one because it is a bit fancier than most of the plates from Utah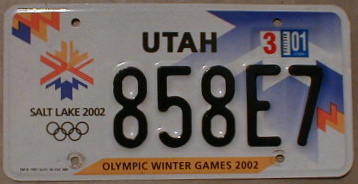 ---
---

I was born in New York and lived there for a good number of years so I suppose NY plates have a special place in my plate collecting interests. These are a couple of my New York State License Plates...I like the new "Empire State" base...It's the first plate New York has ever produced that is really unique. The 1986 "Liberty base wasn't bad either.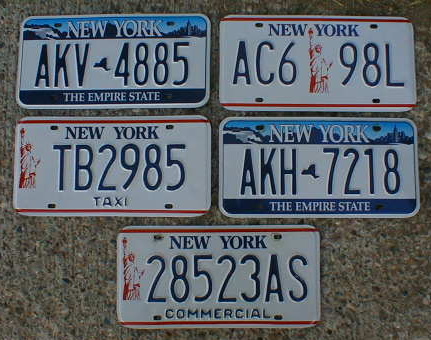 As a license plate collector one of my primary collecting interests is plates which are manufactured with colors which are not typical in the big scheme of things. For instance the following colors I would consider ordinary colors:

white, black, red, green, yellow, blue

I would consider the following colors out of the ordinary as license plates go:

teal, fushia, pink, purple, brown, lavender, tourquoise, mint green, robin's egg blue etc.

Now to make a long story short, I am fascinated with plates that are manufactured with unique color combinations such as 1918 NM blue on gray, or 1937 NM which is sort of a redish on robin's egg blue or the 1948 NM white on gray plate. Other examples out of the ordinary include the 1923 MO blue on black, or any of the late 50's and early 60's plates from British Columbia, combinations of Turquoise on maroon or maroon on turquoise, pink on maroon or maroon on pink just to name a few. I also like the many interesting colors available on todays graphic issues, I am especially fond of the Florida "Invest In Children base" Well enough blabbing, I suppose it's time for some photos. If you have any photos you would like to share with me for inclusion on this page, I would be hapy to get them. Enjoy the photos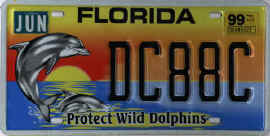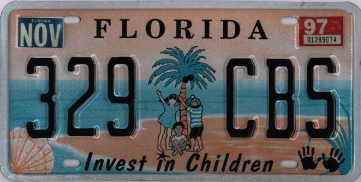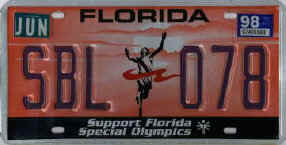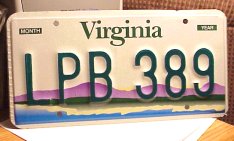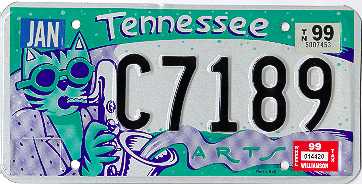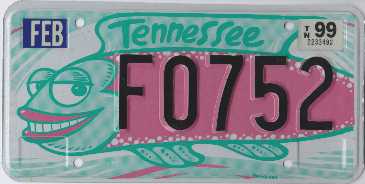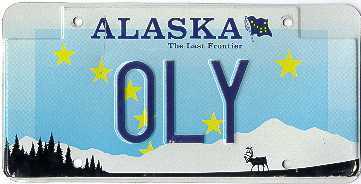 This photo shows a MT Vintage issue which is supposed to be bare aluminum debossed on dark red but the owner of the car told me he wanted the plate to blend in not stand out on his custom car so he even customized his plate


Here is a nice group of three plates all sporting some purple, the 58 IL is purple on white the 64 IL is white on purple and the AZ environmental plate has a plethera of interesting colors




Here is a photo of the British Columbia plates I mentioned earlier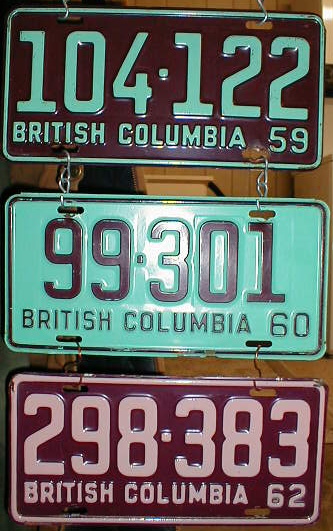 My two favorite British Columbia plates are the 1959 which is tourquoise on maroon, and the 1960 which is maroon on tourquoise (I like the 1960 plate the best of the two)...Here is a photo of these two Canadian plates along with my two PA Flagship Niagra plates and in the center is a Montana plate which has been painted by a local artist named Joel Gustafson. It would make a very attractive graphic plate design in my opinion.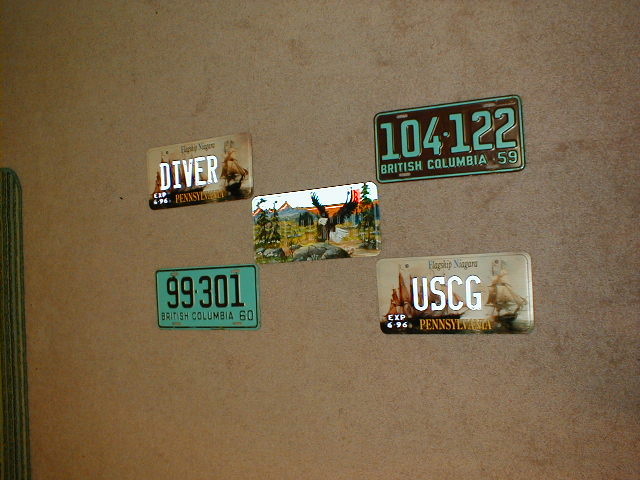 Here's a photo of my Truk Island plate...Also known as Chuuk Lagoon...My good friend Jim Jeffers sold it to me. I think Jim acquired it during a midnight recon mission. THANKS JIM



Many more of Bill's favorites coming soon
Email: bptattooist@hotmail.com