Campaign[ing] Against Silly Houses
Email to campaignsd@hotmail.com
---
IMPORTANT MESSAGES
European Action!
from the European Commission over the UK government failing to protect Wildlife properly
Click pic to see
We have sent this letter to all our local councils, the district council, Essex Wildlife trust, the local and national media, we also sent it to Countrycide....We will be publishing the replies to this letter so watch this space!
Local Action
Southend - SAVE THE PRIORY CAMPAIGN COMING SOON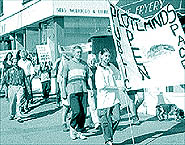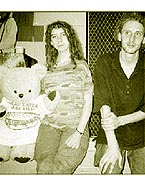 Weekly demos outside 'The Chase' every Saturday and Sunday, bring your banners! lets keep the pressure up against Countrycide, The EU is charging the UK for not implementing the EU habitats directive.....the Hockley development is a part of the evidence against the UK government....more details to follow shortly.
Phone 01702 206181 for more details on the surprise weekend demos See how to get there MAP
---
---
READ the Corporate Watch article The Destruction of the COUNTRYSIDE PLc
---
People go sabbing next season! lets stop fox hunting! see what the countryfolk think of sabs here inbred comments
---
Disclaimer- Please would the wildlife refrain from using the section 6 warning notice to squat land to save it from development!.....or at least put a major dent in profits!!!