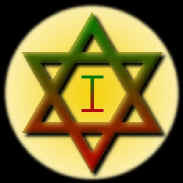 Tafari Makonnen

Behold, the lion of the tribe of Judah hath prevailed.
"...[o]nly in the kebra nagast, and not in the bible...the bold assertion is made...that the ark had gone from jerusalem to ethiopia."..."[h]ow could the most important biblical object in the world end up in the heart of africa...? the kebra nagast...with a great deal of weight and historical authenticity...offers a clear answer to this question...as ethiopia's claim to be the last resting place of the lost ark remains unchallenged..."..."[t]he kebra nagast's audacious claim of a massive cover-up...[and]all information about the tragic loss of the ark during solomon's reign had been suppressed,which is why no mention is made of it in the scriptures."..."a great epic...a remarkable document...erected above a solid foundation of historical truth."
Rastafari is a movement of Black people who know Africa as the birthplace of Mankind and the throne of Emperor Haile Selassie I -- a 20th Century Manifestation of God who has lighted our pathway towards righteousness, and is therefore worthy of reverence. The Rastafari movement grew out of the darkest depression that the descendants of African slaves in Jamaica have ever lived in -- the stink and crumbling shacks of zinc and cardboard that the tattered remnants of humanity built on the rotting garbage of the dreadful Dungle on Kingston's waterfront. Out of this filth and slime arose a sentiment so pure, so without anger, so full of love, the Philosophy of the Rastafari faith. It was a flower in a pigsty, watered by the nourishment of the Prophet Marcus Garvey, swayed by the wind of local political change, and cherished by the Black man's long witheld desire to hold his head upright. Freedom of Spirit, Freedom from Slavery, and Freedom of Africa, was its cry.
The worship of Emperor Haile Selassie I as the returned Messiah is held as a basic tenet of the Rastafari faith. As more information about Selassie's life become available, it shows that it is not unrealistic to perceive HIM as Christ reborn, especially because of how racially liberating is has been for Black people to focus on a Black Christ figure. When placed alongside the Prophet of Black Liberation -- Marcus Garvey -- the importance of Selassie I's life and the logic of the Children of Africa in Jamaica recognising the spiritual connections between HIM and themselves becomes clear. Even if the question of his divinity remains unverified until Kingdom come, it must be acknowledged that by his inspiration and in his name, Black brothers and sisters awakened and established a new and unique interest in God and Christ.


ReggaeM@il