"Mamma Mo's" Tahitian Cookbook is Finished!
In loving memory of My Husband and best friend Michael
Hi Everyone! Well 6 months later and numerous hours of searching
my notes, letters, journals and diaries, I've finally finished my e-cookbook of
Specialty Recipes that I learned during my 15 years as a baker in Tahiti.
This is my first attempt at not only writing a cookbook, but publishing
it as an eBook so that you can have it through immediate download
and can print out individual pages as required or print out the whole book. For those of you not familiar with e-books, they are pretty handy, no waiting for book to arrive, no shipping or handling charges and you recieve your book the same day.




I know you're probably like me and are curious to review the
Table of Contents of my book, so here's a copy of the actual
table of Contents:


CONTENTS

Appetizer


Nhems -Vietnamese Eggroll
Poisson Cru (Chinese Fish Salad)
Poisson Cru (Tahitian Fish Salad

Salad Ruse -Pink Potato Salad
Ragout-a wonderful French stew

White Beans -are usually acompanied with veal and a water cress
salad also good alone

Coconut Lentil Made very similar to American lentils with a hint
of coconut to sweeten
Rice Soup ("Congee") A thick rice soup used for cleansing your body,
I just think it tastes good
Tomato Eggdrop -Oriental soup with a chicken base very good for
any season or occcassion., colorful

Sauces

Veal Sauce
- great sauce I've used for barbecues
Sashimi Sauce- a hot mustard based sauce very good with
raw fish(sashimi) and with dim sum

Lamb Marinade Sauce- the thought of New Zealand Lamb with this
marinade just makes my mouth water
Herb de Provence this mixture is part of the marinade above great spice also good on pork
Ginger Sauce for Fish--this is a dipping sauce for fish an alternative
to limes, lemons of vingar

Teriyaki Sauce
I still prefer home made Teriyake Sauce and it good on everything
Nhem Sauce - Is the dipping sauce for the Vietnamese Egg rolls
Lemon Sauce for Chicken This scauce is poured over crispy fried
chicken strips.
Peanut Sauces (I & II)


Seafood


Fish Fritters - can use this batter for fish or vegies, very easy
Shrimp & Tomatoes - a shrimp stir fry, very easy
Steamed Eggs & Shrimp -a little bland but very good
Shrimp Potato Curry -this can be used with shrimp or chicken
Steamed Fish - if you like fish, try this one
Poission Cru (Chinese) - raw fish salad, fish cooks by the lime
Poission Cru (Tahitian) - similar to above recipe above, only with coconut
Crispy Fried Fish
-just like it says
Chicken


Chicken, Peas & Mushrooms -a typical home cooked meal in the islands
Chicken & Mushrooms - stir fried very good
Lemon Chicken - chinese style lemon chicken

Curried Chicken - if you like curry , you'll like this recipe

Stuffed Chinese Chicken - something special to make for guests
Spinach Chicken & Coconut Sauce
- I love this dish very good
Meat


Pork Taro -if you like taro and its available this is an easy yummy dish
Soya Pork - use any cut of pork, very easy
Steak & Tomatoes - another typical dish from the islands, easy!
Char Sui - a great appetizer or eat it alone
Leg of Lamb
- you'll love this if you like lamb
Desserts


Killer Mango Cake -everyone asks for this recipe, very moist
Poi - pumpkin poi, easy to make and yummy
Chocolate Cake Tahitian chocolate cake
Perfect Pie Crust -My mom's pie crust, very flakey
Papaya Bread - great thing to do with fresh papaya
Tahitian Coconut Bread


Miscellaneous
Perfect Sticky Rice
Pickled Eggs

Measurements & Substitutes Measurements & Conversions
Substitutes
Where to Find


All these recipes were eaten in homes of locals at sometime or another on a daily basis. These are home cooked recipes I still make, especially when I want to introduce others to something different, or just want to cook the food I ate for 15 years. They are all pretty easy to make. Don't be afraid to experiment with adding or deleting ingredients. They all brings back wonderful memories of friends and families, blue lagoons, majestic mountains and music.
"Nhems" are an excellent appetizer and very adaptable for many occasions. I've included the actual "Nhems" recipe page so that you have an idea of how I've organized each of my 'specialties' as I always like to examine the contents of a new cookbook before purchase. I have found all ingredients available in many countries whether they be fresh, frozen or canned Speaking of purchase, I've put a price of $19.95 usd per copy of my eBook. Payment can be made below, safetly and conveniently, by using
PAYPAL

IF you haven't upgraded to Adobe Reader 6 yet, I suggest you do . It's great!





"Nhems"
Vietnamese Egg Rolls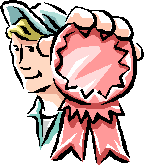 FIRST PRIZE WINNER IN FLORIDA!


These are normally half the size of egg rolls. Using the rice papers also makes them more delicate and crispy. I won First place for these in a cooking contest 2 years ago in Florida. I admit I was pretty excited, as it was the first time I had entered a contest. These can be frozen before deep-frying so that's why I usually make 30 or 40 of them at a time. Unfortunately I have never had the opportunity to freeze any before being devoured! Don't be over whelmed by the length of the recipe, they are worth the effort and your friends will rave

FILLING:

3 chicken quarters skinned and boned and ground
1 medium onion, finely chopped 3 green onion chopped fine including the greens
4 Cloves garlic, finely chop
1/2 can of water chestnuts (diced)
1 TBSP of fish sauce (Nuccman)
(This brand is so common it is sold in oriental section of any name grocery store, even at most Wal*Mart stores.)
1/2 TSP salt and pepper
1TBSP cornstarch
1 TBSP dark soy sauce
4 OZ. soft cut Cellophane noodle
Noodle Preparation:
Boil water in teakettle or pot. Place noodles in bowl and pour boiled water to cover; let sit while preparing other ingredients. When ready to use, drain and place back in bowl. Cut noodles many times with scissors.
DIPPING SAUCE:
1/4 Cup water and 1/4 CUP fish sauce
1/2 juice from small lemon
1 Tbsp. sugar
1/2 tsp. flaked red chili peppers
1 TBSP. chopped garlic (less if you don't like garlic)
3 green onions chopped fine
The sauce is personal so you have to play with it until you get the taste you like. "Nhems"
INGREDIENTS FOR ASSEMBLING:

20 Sheets round dried rice papers -(Banh Trang)
2 Eggs, well beaten
2 CUPS Peanut oil


ACCOMPANIMENTS FOR SERVING:
Fish sauce (Nuccman) mixture Large lettuce leaves Mint leaves Fresh cilantro


DIRECTIONS: (Please read directions completely before starting).

1. Combine the filling ingredients in a bowl and set aside. Squish it all together like you were preparing meat loaf. Use the small round rice papers
2. Take a water soaked dishtowel and stretch it out on the kitchen counter top. Next to the dishtowel place a pie plate of warm sugar water (1 Cup water with 1 TBSP. Sugar) which is large enough to accommodate 1 whole rice paper. I can usually fit 6 rice papers on my dishtowel.
3. Dip each paper in the bowl of sugar water for 30 seconds then flip it over and soak another 30 seconds. Place on wet dishtowel and continue this process until you have as many rice papers as you can fit on your towel.
4. Next to my dishtowel, I place my bowl of chicken mixture, and next to that my bowl with 2 beaten eggs. With a pastry brush, or fingers, paint the beaten egg over the top edges of each of the pieces. I have a cookie sheet lined with wax paper and sprinkled with cornstarch or a plate prepared the same way depending on how many I make. I also keep a bowl of water in the sink so I can rinse the goo off my fingers (its sticky).
5. When the wrapper looks soft and transparent, place about 1 heaping Tbsp. of filling near the bottom and fold bottom up just to cover filling. Fold the sides towards middle, keeping mixture firmly tucked into place and continue to roll up. Place on cookie sheet or plate. At this point you can cover with saran wrap, refrigerate and use later.
6. Pour 2 Inches of peanut oil in a large pan bring to a medium high heat. Fry Nhems until golden brown, turning constantly. This will take about 20 minutes.
To serve the spring rolls, proceed as follows: Arrange the ingredients for the vegetable platter of large lettuce leaves and mint leaves. Using fingers Place Nhem in lettuce leaf cover with a couple mint leaves dip in sauce and try to eat just one!!! LOL. The sauce and mint make or break the Nhems.
To Order Your eBook Copy of '"Mamma Mo's" Tahitian Treasured Recipes at $10.00 usd per copy, press the PAYPAL KEYS and follow the directions. We at "Mamma Mo's" make it a practice to try to fulfill all orders within 24 hours as we know that you're just as anxious as we are to rekindle your fond memories of Tahiti and the Society Islands.