Class of 67 35th Reuion Pictures
Thanks to Sharon, Janine, Carol, Shirley, and Patti for their hard work on a great 35th Reuion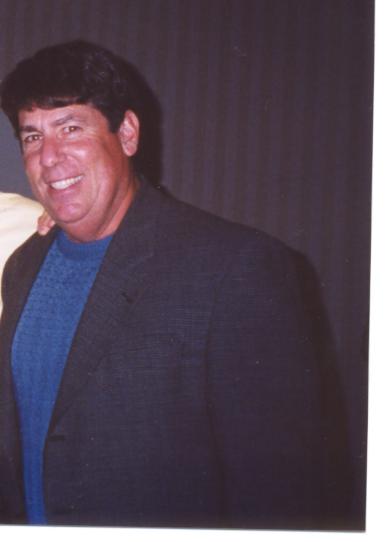 The Class of 1967 Welcomes our friends and classmates to join us to renew old friendships and perhaps begin some new ones. We lay the foundation to begin building, but this site belongs to" ALL CLASSMATES OF RITENOUR H.S". We miss and honor the memories and frienships of those no longer with us, but we can bring joy and a few smiles of the stories we each have of them. We no longer walk the hallways of Ritenour H.S., but we will always be in those hallways. So we ask you to join us, encourage us, help us, and enjoy and renew and begin our journey.
We need current pictures of classmates, please help us build our site and send us a picture! THANKS.
_"Teacher"_ _"Role Model"_ _"Friend"_
We lost Coach, and although we no longer have his physical presence with us we will always have his mind and spirit. I was blessed to be one of his players in 1965 - 1967 and will always remember coach not for all the victories he had on the court but more importantly the ones he gave to us in life. He was a wonderful husband and father, a mentor to all students on and off the court. An educator all his life, but more importanly a mentor on LIFE through his teachings and lifestyle. I remember being part of his 200th Victory on the court, a credit to his dedication and expertise. I remember a lot of things about Coach. But most of all I'll always remember that great smile win or lose. But we were all winners off the court and will always be more enriched in Life for having known Coach Maxey. GOD Bless you Coach and your FAMILY. It's not goodbye, only till the time that the ball bounces in both our courts again, COACH may Heaven be full of "LEMONS" for you.
Valporaiso Hall of Fame
Lee Engert Baseball 1947-51
A standout baseball player, Engert captained the 1951 VU team. He went on to coach baseball at the high school and junior college level for more than 40 years. Engert's teams have won 71 percent of their overall games, 84 percent of all league games and three Missouri state championships. He is the director of the Amateur Baseball Hall of Fame and also is a member of that hall. Engert is a member of the Missouri High School Baseball Coaches Hall of Fame and was selected as the NCAA High School National Baseball Coach of the Year in 1973. His most recent honor was having the St. Louis Ritenour High School baseball field named Lee Engert Field.
We will have a Place for Classmates
If you have someone to add please let us know
I believe God sends special people into our lives, and Tom was one of those special people. Tom was a guy who could disarm you with his wit and his smile, and with Tom once you became his friend you were always his friend. His life was cut very short compared to most of us, but in the short time he achieved and accomplished more than I will ever do in a lifetime. I miss Tom Westbrook, he was like a brother and was a friend, but he was my HERO!
Kyle was an inspiration to those of us who knew him. His smile and easy manners, his loyalty and respect of everyone. His influence and affection for his students, colleagues, and family. He was certainly the beginning of the foundation we strive to build on, The Class of 67 has many accomplishments to be proud of. Kyle I know your smiling down on us and back at ya friend.
We the Alumni of Ritenour H.S. wish to HONOR THE MEMORIES of the men and women who have served our country with great Dignity, Respect and Honor.
Classmates
Ritenour Alums. Please take the time to sign our guestbook and please let us know the year you graduated. THANKS!!!!
Not a Ritenour Alumni please sign our guestbook and tell us what you think about our website. Thanks!
Click on name for more Class pictures!
View My Guestbook
Sign My Guestbook
"copyright@2000"
motor scooters