African: Malwaian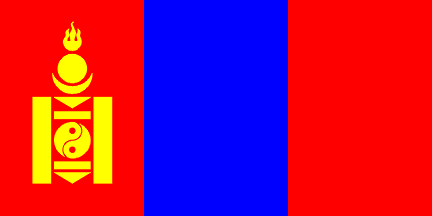 ---
I met someone from Malwai ("I am from lilongwe (capital) but yah i know blantyre pretty well too"-Mon, April 9th 2007). for the first time prior to UMM's Fall Semester in August. She was part of 10+ international students I rode along with to the Social Security office in Alexandria.
Her name is Monique, who had an opportunity to share her story going to school in "America" this past Thursday in the UMM Campus paper called the "University Register"...
"Life here in America is different Monica Jeremiah, Guest Writer
" Coming from a third world country, I have experienced new cultural and personal issues. I have learned many things in the amount of time I have been here. I am from Malawi and this is a small country in the southern center of Africa. Malawi is a very quiet country compared to America.
There are not many people in the cities. Morris has been just like home because it is a small town with few people. I like it here. Even though I come from the cities, we do not have the simple fun things like vending machines everywhere. Fast food is not as fast as MacDonald's and Pizza Ranch. We do not have drive throughs and deliveries. I get excited about things like these things.
Moving from country to country, I have had to change the little cultural differences like greetings and addressing people. In my country I would never address an older person by their first name. These differences are always interesting to discover. Many people have been very nice to me.
The biggest shock has been the weather. Malawi is a very hot and dry country. The winter has been interesting since it is the first time I am seeing snow. I did not know what to really expect even though I was told that it would get really cold. I love the snow and I do not mind it at all.
Living alone has been a challenge but I have learnt a lot during the past few months I have been here. I have learnt that Americans are hard working people. Before I came here my dad told me that everything is so fast in America and that people always work hard. I have had to make major adjustments in social and academic areas. I think such a life will make me a better person after I graduate. I will have a great advantage over many people, not only because of the education I get but also for the hard working attitude I have grown accustomed to. People in my country do not work as hard as most Americans.
I am happy to have met many people of different cultures. I am glad I came to America because it is such a diversified country. I enjoy meeting new people and learning about different ways of life. Knowing others people makes me feel unique and proud of my culture and I think that it is very important to appreciate how other people live compared to how you live.
Living in America has opened so many doors in my life and some of which I never knew existed. I have done so much in the past few months and I know that I will be a changed person after four years. Everyday may seem overwhelming since I am constantly learning but I am loving every bit of it. It has so far been an intriguing experience away from home.
When I was looking for a college for my further education, I wanted a small community in which I could grow familiar to and be able to live comfortably. Morris has met every expectation I had for it. The people live as a community in which I am proud to be part of."
---
Reccomended Resources
NATION

Government

Missions

GLOBAL


" Madonna hopes to highlight the problem of Aids in Malawi Pop star Madonna has adopted a one-year-old boy in Malawi, according to reports. Since then the child had been cared for at the Home of Hope Orphan Care Centre in Mchinji, a village near the border with Zambia. Who should adopt African babies? Madonna said she had travelled to the region with her husband, film-maker Guy Ritchie, to help fight poverty and the problem of HIV and AIDS.
Malawi father: How is my son doing with Madonna? POSTED: 11:19 a.m. EST, January 2, 2007 (CNN)


Government

Map

Miscellaneous


"Early human inhabitants of what is now Malawi date to 8000–2000 B.C. Bantu-speaking peoples migrated there between the 1st and 4th centuries A.D. A large slave trade took place in the 18th and 19th centuries and brought Islam to the region. At the same time, missionaries introduced Christianity. Several major kingdoms were established in the precolonial period: the Maravi in 1480, the Ngonde in 1600, and the Chikulamayembe in the 18th century."

"The first significant Western contact was the arrival of David Livingstone along the north shore of Lake Malawi in 1859, and subsequently Scottish Presbyterian churches establishing missions. In 1883, a consul of the British Government was accredited to the "Kings and Chiefs of Central Africa," and in 1891, the British established the British Central Africa Protectorate, by 1907, the Nyasaland Protectorate. Although the British remained in control during the first half of the 20th century, this period was marked by a number of unsuccessful Malawian attempts to obtain independence. "

Missions


*referred through Assist's article on IHOP 24/7 Prayer

Travel
---
Return to UMM Alpha's African Homepage
Thank you for visiting my page at Angelfire. Please come back and visit again!