"For I know the plans I have for you," declares the LORD, "plans to financial you and not to harm you, plans to give you hope and a future. "-Jeremiah 29:11
---
{Photo Gallery}
{1999} {2000} {2001} {2002} {2003} {2004} {2005} {2006} {2007} {2008} {2009} {2010} {2011} {2012}
{UMM Commencement Information}
Biblical Verses for your encouragement
*click the picture above for more pics
{Photos by Salphoto.biz}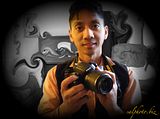 *see Bible

"Commit to the LORD whatever you do, and your plans will succeed."-Proverbs 16:3

Funny Graduation Day -BluefishTV.com - Today's Christian Videos



Recommended Resources
Local-GoodnewsMorris
State-GoodnewsMinnesota
Nation-GoodnewsUSA
Alumni
Children
Jack's Preschool Jesus Loves Me

"Jack's Preschool Graduation Jesus Loves Me"
E-Cards
Friends
Life
High School Valedictorian Ending Speach/Prayer

"Right to pray in schools. Graduation Prayer. Jesus Name"
Speeches
Graduation party speech.

"This is a speech I gave at my graduation party. It's about my Christian education and what I plan to do with my future. But it also has an encouraging word for everyone near the end."

Video Cards
Graduation Day Card

"Treasure this moment, which the Lord has given."
*see Your Best Today
Global-Multicultural
Children
Jesus Graduation JF Kuzma 2008

"Jesus Graduation at JF Kuzma 2008 Making his folks proud."
Thank you for visiting GoodnewsUMM! Please feel free to e-mail me (Sal) at ummalpha@yahoo.com on any comments, suggestions (e.g. any new websites),complaints, or anytype of feedback to improve this website or leave a comment on my blog
---
Return to Good News UMM Graduation Homepage
Thank you for visiting my page at Angelfire. Please come back and visit again!