WE ALL

MY ANCESTORS


BENNETT, BOCK, DAILEY, ERICKSON, FREEMAN, GREGG,

GRIDLEY, JOHNSON, KNUDSEN, LARSEN, PELOW, RANSOM.

Connecticut, Illinois, Maine,
Minnesota, Kansas, New York, Wisconsin,
Scandinavia, England, Scotland,
Ireland, France, Wales.

Genealogy Source Extracts

My Pages

Music: Liebestraume No. 3 (R. Finley)
Pierre R. Schwob
Copyright Robert Finley 1998
Email: rfinley@ma.ultranet.com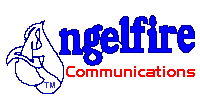 This The Trees' of Families Web Ring site is owned by Bev Johnson.

Want to join the Ring? Click here for more info.

[ Next | Skip It | Next 5 | Prev | Random | The Trees' of Families Sites]
---
Email: bevlj@worldnet.att.net
Sunrise, sunset. There have been approx 72,000 of them since Chauncey Freeman was born.