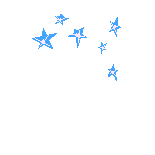 The Santa Clause
His third year into the decade-long-running ABC sitcom "Home Improvement," Tim Allen is perfectly cast as a man whose ex-wife (Mary Gross of Saturday Night Live) has remarried, when he hears a noise on the roof and goes outside to investigate. He shouts at the guy on the roof who, startled, falls all the way to the ground at Tim's feet. As Tim tries to determine if the white-haired man is alive or dead he disappears, leaving an empty red suit. Tim puts it on and finds himself drafted into the role of Santa Claus. He doesn't want to leave his job, but soon discovers he can't escape his new destiny--a white beard grows out as soon as he shaves it off, and his belly is growing like a bowl full of jelly. His 8-year-old son loves the idea of being Santa's son, but mom and her new husband (Judge Reinhold) think he's gone crazy and call the police. When Santa returns to the house he's arrested and thrown in jail, where he's rescued by an elf SWAT team from the North Pole wearing jetpacks! Santa (Tim) explains to little Charlie that he can't live with him at the North Pole but he will return--next Christmas.
Eric Lloyd, Wendy Crewson, David Krumholtz, Peter Boyle.
Tim Allen also stars in Disney's remake of The Shaggy Dog (2006)
97 minutes rated PG

The Santa Clause 2

(2002)

Now that Tim Allen has gotten used to his new job as Santa he might lose the job due to that divorce in the first movie. There must be a Mrs. Claus. And another crisis has popped up- Charlie is on the Naughty List. So Tim decides to forget about finding a new Mrs. Claus while he meets with Charlie's female school principal to figure out how to turn Charlie around. Meanwhile, a Santa clone he left at the North Pole develops a mind of its own and tries to take over. A little edgier than the first movie, though even funnier. Will Santa and the school principal solve Charlie's behavior problems? Will Santa find a wife? And did I mention that the school principal is single?
Same cast, plus Kevin Pollak, Jay Thomas, different writer & director. 95 minutes rated G

Santa Claus, The Movie

(1985)

Heavily promoted holiday movie was somewhat of a disappointment at the box office. An evil toymaker plots to ruin Christmas and Santa Claus, and tricks an elf (Dudley Moore) into helping him. Good movie, should have been better. Movie was promoted everywhere as "Santa Claus: The Movie" but someone forgot to tell the guy who does the credits: at the start of the movie the title is simply "Santa Claus."
John Lithgow (Harry & the Hendersons), David Huddleston and Burgess Meredith. 112 minutes rated PG

Elf

(2003)

The 1985 Santa Claus movie could have used the charm from this cute family movie. Will Ferrell plays a boy who snuck into Santa's bag one year and ended up at the North Pole. Once there, a childless elf (Bob Newhart) adopted him but never told him that he's human. Now six feet tall, he's a big, clumsy, ugly duckling in the elves toyshop who can't seem to accomplish even the simplest elf work. Then he overhears two elves say that he's really a human. So he sets off to walk to New York, passing Rankin-Bass TV-type stopmation characters including a talking/singing snowman (voice of Leon Redbone) and a polar bear cub (v.o. Ray Harryhausen). In New York, he finds his workaholic birth dad (James Caan) and charms a fellow Gimbles store worker (zooey Deschanel). But dad's not the only cynic in New York. There's so little genuine Christmas spirit that Santa's sleigh crashes in Central Park and can't get off the ground. Santa (Ed Asner) doesn't know what to do, but Zooey does. Will he take off before the humorless Central Park Rangers arrive on horseback to arrest him? Directed by Jon Favreau, who also appears as the doctor.
Mary Steenburgen (Back To The Future 3), Faizon Love, Clint Howard, Andy Richter. 95 minutes rated PG

The Santa Clause 3: Escape Clause

(2006)

Disney let Tim Allen coproduce this one, in which Santa brings his new in-laws (Alan Arkin & Ann-Margret) to the North Pole but can't tell them where they are or that he's Santa Claus. Meanwhile, jealous Jack Frost (Martin Short) decides to hijack Christmas and cover the world with endless ice. Not as much fun as two previous editions.
Eric Loyd, Wendy Crewson, Liliana Mumy, Kevin Pollak, Jay Thomas, Peter Boyle. 98 minutes rate G


Fred Claus

(2007)

Sibling rivalry goes all the way to the North Pole for the holidays when Santa Claus' older ne'er-do-well brother arrives looking for a handout. Vince Vaughn is the Scrooge-like Fred Claus who has come to see his beloved little brother Santa (Paul Giamatti) about a loan. As payback, Fred agrees to take a job in Santa's workshop, but his jealousy and hell-bent personality nearly bring Christmas to a screeching--and hilarious--halt. Also starring Miranda Richardson, John Michael Higgins, Elizabeth Banks and Rachel Weisz with Kathy Bates and Kevin Spacey.
115 minutes, rated PG

Santa Claus

(1959, Mexican)

Santa teams up with Merlin the Magician to fend off an evil demon (red, with horns & forked tail) that wants to ruin Christmas. A movie so bad its, just bad. It was later used for Mystery Science Theater 3000 episode #521 in 1993

Santa Claus Conquers The Martians

(1964)

A camp classic that actually accomplished its goal of being entertaining to little kids, its target audience. Children on Mars are unhappy that there is no Christmas there, so dad takes his flying saucer to Earth and kidnaps Santa & two Earth kids to bring Christmas to Mars. They succeed in setting up an automated toy factory with help from a goofy Martian who loves the idea. But there's a problem. A nasty Martian thinks Christmas will make Martians soft and plots to kill Santa. One of the kids is played by child star Pia Zadora. It was later used for a Mystery Science Theater 3000 episode
80 minutes, color.

__________________________________________________________________________


© Bill Laidlaw. All Rights Reserved. That's my 2½¢ worth