Monstervision's Joe Bob Briggs Looks At
Police Academy (sequels 2, 4, 5, 6)
(From Joe Bob's Ultimate B Movie Guide)


Leonard Maltin hates the Police Academy movies. In the review of Police Academy 3, all he says in his book is how much he hates the sequel, nothing about the plot - "An improvement over #2, but that's not saying much: just another collection of pea-brained gags and amateurish performances." And he likes Laserblast!. Fortunately, your old friend Joe Bob Briggs is a little more open minded, so here are his reviews of the others:

Police Academy 2: The First Assignment (1985)
Steve Guttenberg returns from the original fruitcake comedy, arresting elementary school students and trying to find the evil gang painting the town brown and stealing all the paint they need to do it. Bobcat Goldthwait, the lead bad guy, says "Don't make me flare my nostrils!"

Four breasts.
Tear-gas attack.
Pooting.
Gratuitous Buffy from "Family Affair."
Three motor vehicle chases, with beach buggy.
Emergency tracheotomy.
Exploding car.
Kung Fu.
Graffiti Fu.
With Howard Hesseman of tv's WKRP as the scum-hating captain, Peter Van Norden as the chubster recruit who consumes a side of beef on-camera, Colleen Camp (disguising her chest as a Buckminster Fuller science project), and Bubba Smith, the ex-pro football player, who goes into a gay leather bar and makes a little fruit salad.

Police Academy 4: Citizens On Patrol
They've hacked this concept down to where every single character, INCLUDING Bubba Smith, gets about 30 seconds of screen time, except for Bobcat Goldthwait, who get a about a half hour of mumblin and eye-scrunchin and screamin. The cops don't have enough manpower so they scrounge up the scum-of-the-earth citizens that don't have jobs and bring em over to the academy and teach little old ladies to fire .44 Magnums and make killer skateboarder hoodlums learn water safety by sticking a wet T-shirt contest winner in the pool and having her say "Okay, who's gonna save me?" G.W. Bailey's back as Captain Harris, showing off that great Lubbock Theater Center classical training.

Two breasts.
Four onces blood.
Two car crashes.
One cycle crash.
Two motor vehicle chases.
One California-weenie skateboard chase.
Great roasted armpit scene.
Gratuitous aerobics.
Gratuitous slam-dunking of cast members.
Kung Fu.
Golf ball Fu.
Pigeon Fu.
Gay leather bar Fu.
Sani-Can Fu.
With Billie Bird as SWAT team grandma Mrs. Feldman ("Freeze, you scuzzbuckets!"),
Randall "Tex" Cobb as the guy who busts out of jail by making the guards play "Simon Says,"
and Steve Guttenberg as the same guy from the first three.
One-star deduction for a hot-air balloon scene.

Police Academy 5: Assignment Miami Beach
Best of all the "Academy" sequels, the one in Miami Beach, with no fewer than THIRTEEN people slipping on golf balls, tripping over curbs, or falling off balconies. Captain Harris and his weenie sidekick Proctor are trying to force Commandant Lassard to retire, but the plan doesn't work due to reasons I forgot, and they have a new fox in the cast--Janet Jones, the blonde from The Flamingo Kid. Absolutely no plot to get in the way of the story.

No breasts, but extensive cleavage on the enormously talented Leslie Easterbrook as Callahan.
Groin-kicking.
Transvestite purse- snatcher tackling.
Giant attic-fan boat chase through the Everglades.
Gratuitous pet goldfish.
Kung Fu.
Golf ball Fu.
Frisbee Fu.
Metal detector Fu.
Fire extinguisher Fu.
Parrot Fu.
Bad Hawaiian shirt Fu.
With Rene Auberjonois of "Deep Space 9" as one of the finest dork jewel thieves in the history of the drive-in,
G.W. Bailey as the pants-dropping Captain Harris,
Bubba Smith as Hightower (airplane door-ripping, rubber-alligator wrestling),
David Graf as Tackleberry (holding a shark at gunpoint),
Lance Kinsey as Proctor (water-skiing on his hiney, ordering a Potato Colada, demonstrating how to attack a cactus with his crotch).

Police Academy 6: City under Siege
The series goes back to basics, with Tackleberry firing off handguns the size of Montana, Callahan and her two enormous talents kung-fuing the rookies, Bubba Smith lifting office buildings, Michael Winslow of Spaceballs doing the sound-effects voices, Proctor sucking up to Harris, Harris making a jerk of himself, and, of course, Commandant Lassard dropping bowling balls in the fish tank. The only new element is Kenneth Mars, the "Springtime For Hitler" guy from The Producers, [Mel Brooks movie version] as the Mayor who says "I'm sure you will help us tree these swine."

No breasts.
714 sight gags.
No plot to get in the way of the story.
Monster big-wheel truck motor vehicle chase, with six crashes.
Gratuitous knock-knock joke.
Kung Fu.
Giant stick Fu.
Sequel Fu.
Directed by Peter Bonerz (Jerry the Dentist on the original Bob Newhart Show).

© 2000 Joe Bob Briggs. All Rights Reserved. Not an AOL Time-Warner Company in this lifetime.
Sequel - Police Academy 7: Mission To Moscow (1994) with G.W. Bailey, David Graf, Michael Winslow, Ron Perlman as Konstantine Konali, and of course Christopher Lee as Cmndt. Alexandrei Nikolaivich Rakov

The "Police Academy" movies are available on video and some are on DVD

Not to be confused with Dominion Tank Police
For these and other movie reviews by the artist formerly known as the host of MonsterVision, go to Joe Bob Briggs.com
Tell him Sci-fans sent you (he's never heard of us)

Steve Guttenberg movies previously in 2007:

       Bad Medicine (1985, comedy as U.S. student in med school in a 3rd-world country)
Wed  Jul 18  1am/4am EST on Fox Movie Channel

       Cocoon (1985 sci-fi dir. by Ron Howard)
Tue  Jun 26  1pm/4pm EST on Fox Movie Channel
Mon  Jul  2  3pm/6pm EST on Fox Movie Channel
Thu  Jul 12  11am/2pm EST on Fox Movie Channel

       Cocoon 2: The Return (1988)
Dec 17, 2006 on American Movie Classics
Mon  Jul 30  1am/4am EST on Fox Movie Channel

       It Takes Two (tycoon's daughter trades places with an orphan, 1995)
Fri  Jun 29  11:00A, 6pm & 12:45A on Starz Kids and Family
Mon  July 9  02:05P on Encore Love Stories
Mon  Jul  9  03:05P on Movie Plex
Fri  Jul 20  10:50A on Flix Movie Channel
Thu  Jul 26  08:00A & 4:45P on Flix Movie Channel
Sun  Jul 29  01:05P on Flix Movie Channel

       Police Academy
Sun  May 20  01:40A on Cinemax
Tue  Jul 24  10:30A on More Max
Sun  Jul 29  06:00A on More Max
Mon  Aug  6  01:40P on HBO Zone
Thu  Aug  9  05:35P on HBO Zone

       Police Academy 2: Their First Assignment
Tue  Jul 24  12:05P on More Max
Sun  Jul 29  07:40A on More Max
Fri  Aug  3  06:00A on HBO Zone
Fri  Aug 10  03:20A on HBO Zone

       Police Academy 3: Back in Training
Sun  July 1  07:15A on HBO Zone
Tue  Jul 24  05:00A on HBO Zone
Sun  Aug  5  10:40P on HBO Family

       Police Academy 4: Citizens on Patrol (CoPs)
Fri  Jul 27  06:00A on HD Movies

Poseidon (2005 remake)
Sun  Apr 29  07:00P & 9:00P on SciFi Channel
Fri  Jul 27  03:00P on USA Network
Sat  Jul 28  02:00A on USA Network

Short Circuit (A frightened robot accidentally lands at the home of an animal lover)
Tue  Feb 20  03:00A on Wam!
Sat  May  5  07:00P on ION (previously PAX)

3 Men & A Baby (1985, with Tom Selleck)
Mon  Jul 23  10:00A & 2:00A on TBS 

3 Men & A Little Lady (1990 sequel)
Thu  Aug  2  12:15P on Encore

Tower of Terror (1997, Guttenberg inherits a haunted hotel)
Last scheduled Oct 21, 2006 on ABC's Family Channel

Police Academy movie trailer
(click to play clip)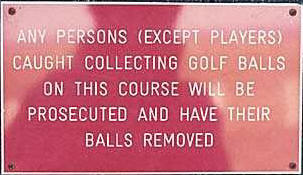 In addition to Bad Medicine and the Police Academy movies, Steve Guttenberg also appeared in the scifi/horror film The Boys From Brazil. His most recent movie was a remake of Irwin Allen's 1972 upside-down ship adventure The Poseidon Adventure.

Pharmacist: Take this with an empty stomach
Patient: Does it say that on the lable?
Pharmacist: Yes, right here next to the picture of a stomach
Patient: Ewww! Gross!
Pharmacist: You should see the picture we use on the lable for suppositories

Some of these guys could end up on double secret probation

Elvis has left the building, and he took Joe Bob with him. The movie posters above are from Joe Bob's website and are in spanish, don't ask me why
¿Badges? We ain't got no badges. We don't need no badges. I don't have to show you any stinking badges!