Ole And Lena Jokes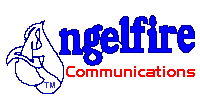 Ole and Lena Jokes
Ole and Lena were at the fair and saw a pilot giving rides. They went up to the pilot and asked how much it was, the pilot said, "Twenty dollars." Ole said, "That is way too much! I won't pay that!" Then the pilot said, "Well......If you make it through the whole ride without screaming, I wont make you pay." Ole talked to Lena for a little while and they agreed that it was alright. So the pilot took them up in the plane and started doing a bunch of barrel roles and stuff to make them scream, but he never heard them scream. After the ride was over the pilot said, "I am suprised that you didnt scream, most people do." Ole said, "Yeah, but it was hard when Lena fell out."
Ole and Sven were working on a barn, and the wind came up and blew their ladder over. Ole asked Sven, "Do you know how to get down?" Sven looked around the roof for a while then said, "Well there is a manure pile on that side of the barn we could jump in to soften our landing." Ole said, "Alright Sven, but you go first, it was your idea!" So Sven jumped off into the manure. Ole yelled down to him, "How deep is it Sven?" Sven yelled back, "Its only up to my ankles!" So Ole jumped down too, they both climed out of the manure pile. Ole turned to Sven and said, "Sven what the hell did you meen it was only up to your ankles? It was up to my EARS!" Sven said to Ole, "Ya, but I jumped in head first."
Lena stepped up to the clerk in the department store and said, "Can I try on dat dress in the window?" The clerk responded, "We'd really prefer that you try it on in the dressing room."
Aanenson, the wealthy milk tycoon was telling Ole about his new girl friend. "She's 30 and I'm 65. Do you tink I vould have a better chance of getting her to marry me if I tell her I'm 50?" "No," said Ole, "I tink you vould have a better chance if you told her you vas 80."
Lena was thrilled to see Little Ole sitting so quietly. She said, "Little Ole, I'm so proud of you sitting so nice while your Uncle Swen takes a nap!" Little Ole said, "Quiet, Ma. I'm vatching his cigarette burn down to his fingers."
Ole's doctor told him he should play 36 holes a day... so Ole bought himself a harmonica!
Lena: I just bought myself a new hat. I like to buy a hat for myself ven I'm down in the dumps. Ole: Hmmmm.... I vundered vere you found it.
Doctor: The best thing you can do Ole is quit drinking Ole: Vat's next best?
Ole calls Lena his "Melancholy Baby" because she has a head like a melon and a face like a Collie.
"What happens to Norwegians who can't tell putty from vaseline? Their windows fall out!"
Ole and Lena were out motoring one day in Ole's new car. A policeman stopped him and said he was doing 50 miles per hour in a 30 mile zone. "I vas only going 30, officer," protested Ole. "No, you were going 50," said the Cop. "Really, officer, I vas just doing 30," said Ole. "And I say you were going 50," repeated the cop. Lena, sitting in the back seat, trying to be helpful, spoke up, "Officer....you shouldn't try to argue vid Ole ven he's been drinking!"
A neighbor asked Ole why the Norwegian government doesn't draft men until age 45. Explained Ole, "Dey vant to get dem right out of high school."
OLE: Why don't Swedes make Kool Aid? SVEN: I tink it is becoss it is so hard getting a quart of vater to pour into dat little hole in da package.
Ole remarked, as he sat reading a magazine: "Lena, do you know everytime I breathe, somebody dies?" LENA: Vhy don't you try gargling vid Listerine.
Ole and Lena won a contest and the prize was a trip around the world. When they arrived in Russia, they were assigned a special guide named Ruldolph. As Rudolph was showing them around Red Square, it commenced to rain a bit...and then some sleet came down. "Yee viss," exclaimed Ole, "here comes da snow." "Oh no," said Rudolph the Russian, "It is RAIN!" "And I say it is SNOW," retorted Ole. Lena, trying to be the diplomat said, "Now, now, Ole, calm downn...after all, Rudolph the Red knows rain, dear."
Lena was selected to appear on one of those Hollywood TV shows where the MC asks rather intimate questions. This is what he asked Lena: "Which of these Shakespeare plays would you say would be most like your wedding night? "Midsummer Night's Dream," "As you like it," or "Love's Labor Lost?" "None of dem," responded Lena. "I'd say it vas more like "Much ado abut Nutting."
Ole drove his old jalopy up to the toll booth. "Fifty cents," the toll collector said. "SOLD," said Ole.
OLE: Why do you suppose da Indians vere here before da vhite people? LARS: I suppose because dey had reservations.
Ole went to SEars to buy some carpenter tools and decided to charge them. The credit clerk took down his name and address and then asked, "ARe you a regular customer." "Yah, I guess you could say I am," said Ole. "I take a glass of prune juice every morning."
Ole says: Money can't buy happiness; but then, happiness can't buy groceries.
One particular Sunday Ole was lying back in the hammock and having just returned from church with Lena he was feeling a little religious. "God," said Ole, "vhen you made Lena, vhy did you make her so nice and round and so pleasant to hold?" Suddenly a voice from above said, "So you would love her, Ole." "Vell then vhy, oh vhy," asked Ole, "vhy Lord did you make her so stupid?" "Because," said the voice, "so she would love you."
Lena decided that she and Ole needed a bit of culture so she purchased tickets to the ballet. That evening after watching the performance for about 30 minutes Ole leaned over to Lena and whispered in her ear, "I don't see vhy dey dance on their toes. Vhy don't dey yust get taller dancers?"
Ole and Lena got married. On their honeymoon trip they were nearing Minneapolis when Ole put his hand on Lena's knee. Giggling, Lena Said, "Ole, you can go farther if ya vant to"... so Ole drove to Duluth.
Ole and Lena are married, of course ya know. Vell von day Lena comes home in da afternoon from shoppin' and she finds Ole is aready home now, sittin'on da couch. "Vat da heck ya doin' already home?" Lena says. "I lost my yob...I vas fired!" Ole says. "Vat da heck did dey fire ya for?" asked Lena. "I got caught vit my peter in da pickle slicer." Ole says, sheepishly. "Oh, my! Let me see it" Lena exclaimed as she grabs Ole's pants and pulls them down to his ankles. "Vy, you look yust fine! Vat happened to the pickle slicer?" asked Lena. "Yah, vell" says Ole, "she got fired too."
Ole and Lena had gone out to the outhouse. When Ole got ready to sit down a quarter dropped out of his pocket and fell in. Ole quickly grabbed his wallet and his watch and threw them down the hole too. Lena yelled, "vat da heck ya do dat for?" Ole said, "I'm not going down der for yust a quarter."
Ole and Lena went to the Olympics. While sitting on a bench a lady turned to Ole and said "are you a pole vaulter?" Ole said, "No, I'm Norvegian...and my name isn't Valter."
Ole and Lena were getting up there in years and one evening they were sitting on the porch in their rockers. Ole reached over and patted Lena on her knee. "Lena" says Ole, "vat ever happened to our sex relations?" "Vell, Ole, I yust don't know," replied Lena. "I don't even think ve got a card from dem last Christmas."
Did you hear that Lena had to stop using the pill... it kept falling out!
Ole bought Lena a piano for her birthday. A few weeks later, Sven inquired how she was doing with it. "Oh," said Ole, "I talked her into change to play the clarinet." "How come?" asked Sven. "Vell," Ole answered, "because vith the clarinet, she can't sing along vit it."
Ole took a trip to Fargo, North Dakota. While in a bar, an Indian on the next stool spoke to Ole in a friendly manner. "Look," he said, "let's play a little game. I'll ask you a riddle. If you can answer it, I'll buy YOU a drink. If you can't answer it then you buy ME a drink. Okay?" "Ya," says Ole, "dat sounds purty good to me". The Indian proceeded to ask Ole, "My father and mother had one child. It wasnt' my brother and it wasn't my sister. Who was it?" Ole scratched his head and finally said, "I give up. Who vas it?" "It was me," laughed the Indian. So Ole paid for the Indian's drink. When Ole got back home to Minnesota he ran into Sven in a bar. "Sven," Ole says, "I got a game for you to play. If you can answer the question, I'll buy you a drink. If you can't, YOU have to buy ME vun. Okay?" Sven agreed. "Ok...my fadder and mudder had vun kid. It vasnt' my brudder and it vasn't my sister. Who vas it?" Search me," said Sven, "I give up, who was it?" Ole says, "It vas some Indian up der in Fargo, North Dakata."
Ole and Sven were out fishing in the boat when Ole felt a tug on his line. When he reeled in his catch he discovered it was only an old lamp. While Ole was rubbing it dry there was a sudden "puff" and a genie appeared out of the lamp. "Thank for freeing me from the lamp" said the genie. To show my gratitude I will grant you one wish. After thinking for a few minutes Ole finally told the genie that his wish is for all of the water in the lake to turn into beer. At Ole's request the genie raised his hands and "puff", the lake turned to beer. "Dat vas perty stupit!" said Sven "vy vas dat so stupit?" asked Ole "Because," Sven replied, "now ve gonna hafta pee in da boat."
Ole was getting ready to go to work one day when Lena stopped him and complained, "Ole, the vashing machine is broke down don't ya know, I vant ya to fix it!". Ole walked out the door yelling, "Lena, vat do I look like, the Maytag repairman?" That evening when Ole got home Lena was standing in the yard and said to Ole, "Ole, my car it von't start! Please Ole, fix my car". Ole kept walking into the house yelling, "Lena, Lena, vat do I look like, Mr. Goodwrench?" The next day when Ole came home from work Lena said, "Look Ole, the car, it is fixed and the vashing machine, it is vorking too! Lars down da road come by and I asked him if he would fix it for me". "And vat did he charge ya for doin' it?", Ole asked. Lena replied, "Vell Ole, he said he would do it for sex or if I baked him a cake." "What kind of a cake did you make him?", asked Ole Lena replied, "What do I look like, Betty Crocker?".
Ole and Lena were going to get married, and Lena went to the Dr. to have a physical. After examining her the Dr. came out to Ole and said "Ole, I have to tell you, Lena has acute angina". Ole replied, " Ya, and she haas a cute fanny too".
Ole and Lars worked on a construction crew. One day Lars noticed that the foreman always left the project about an hour early. "Say Ole," suggested Lars, "Why don't WE take off a little early too... yust like da foreman." So they agreed to try it. As soon as Ole got home, he looked all over for Lena. Finally he opened the bedroom door...and there she was in bed with the foreman. Ole silently closed the door and tiptoed out of the house. The next day, Ole confronted Lars. "Ve better not try anudder stunt like ve did yesterday. I almost got caught!"
Ole goes into the bar after Lena had been out of town for a long while. He was in a bad mood and getting meaner by the drink. He ran out of money and the bartender says "ya get nothin'free around here unless you do three things." "First go and throw that burley guy at the end of the bar out of here." "He is the toughest son-of-a-gun that I know." "Then after you get rid of him go out back and pull that bad tooth out from my snarley old dog. Youíll hear him out there growling." "Last there is my 80 year old grandma upstairs who hasnít had sex in twenty years, go make her happy." Ole says, "Oh no!" and keeps drinkin his last drink. He finally finishes and says, "okay, now Iím ready for that mean son-of-a-bitch". He goes over and all of a sudden chairs are crashin, bottles breakin, lots of slugin and Ole throws him out and comes back to the bar still standin and says, "Now Iím ready for that dog". Ole heads out back and all you can hear is growlin and hollerin' and it sounds like the dog is winning. This goes on for 10-15 minutes and finally the old dog starts whimpering. Ole comes stagerin' in and back up to the bar and says to the bartender. "Now, where is your old Grandma with the bad tooth?".
"Grandma." said Little Ole, "How old are you?" "Never you mind, Little Ole," answered Grandma. Dar is yust some tings liddle boys shouldn't ask." "Vell," said Little Ole, "How much do you weigh?" "Now, Liddle Ole...dat's anudder qvestion you shouldn't ask your Grandma," she said. A few days later, Little Ole confronted his Grandma "Grandma," he said, "I know how old you are. And I know how much you weight. I found out from your drivers license...and I also found out... you got an "F" in sex."
Olaf died in a fire and his body was so badly burned that the morgue needed someone to I.D. the body. So they called up his two friends, Swen and Lars, to come and try to I.D. the body. Swen went in and the mortician pulled back the sheet, and Swen said "Yaa, he's burnt pretty bad. Roll him over." So the mortician rolled him over, and Swen looked at his ass and said "No, dat ain't Olaf." The mortician didn't say anything, but thought that was kind of strange. Then he brought in Lars to I.D. the body, and Lars looked at him and said "Yaa, he's burnt real bad; roll him over." The mortician rolled him over, and Lars looked down at his ass and said "No, dat ain't Olaf." The mortician said "How can you tell?" Lars said "Well, Olaf had two assholes." "What? He had two assholes?!" said the mortician. "Yaa, everyone in town knew he had two assholes. Every time the three of us went to town, everyone would say "Here comes Olaf with them two assholes!"
Lena's 50th birthday is approaching and Ole wants to please her. "I'll get you any ting ya wan fer yer birtday, Lena" "Oh Ole, really? I've always wanted a milk bath." "Ah what?" "You know, to take a bath in milk" Ole shakes his head, wondering where wimmin get dese notions, but agrees. He goes to see his friend Sven, the dairy farmer. "Sven, I need a whole shitload of milk" "What fer" "Lena wants fill da battub up widdit and sit in it" Sven thinks for a moment and asks "Pasturized?" "No, up to 'er tits will do"
Ole and Lars were business partners and good friends. One day Lars started off for work and discovered he'd forgotten his tools. Returning home, he looked around for his wife, Lena, and finally found her in the bedroom. To his surprise, she was on the bed with no clothes on. "Vat in the vorld are you doing vidout any clothes, voman?" Lars asked. "Vell, I yust don't have any clothes to vear, dat's vhy," answered Lena. "Vat you talking about," said Lars as he opened the closet door and began counting: "Vun dress, two dress, tree dress, four dress...hello Ole...five dress...
Ole and Lena's sex life had been declining recently, so Lena decided to try to spice it up a little. So, she went out and bought some crotchless panties. Ole comes home from work, and Lena serves him a real nice meal. After they finish, Ole goes to the living room and starts watching TV. Lena goes and slips into her crotchless panties, walks into the living room, gets up on the coffee table in front of Ole, hikes up her skirt and asks, "Ole, would you like some of this?" "Oh, heavens no Lena!" Ole replied. "Look what it did to your panties!"
Ole and Lena decided to stop at da bar to have a drink...well, one led to another until they were getting kind'a loopy. In walks Sven, and he's already kind'a loopy 'cuz he's been drinking down at da udder bar. Dey all keep drinkin until dey are getting pretty drunk, when Sven and Lena head out da door. After a little bit Ole sees dat his Lena is missing, and he starts looking for her. He looks around until he looks in da back seat of his car and see Sven and Lena just a goin-at-it! Ole walks into the bar laughing like crazy. "Hey Ole, whatcha laughin about?", says the barkeep. "Oh dat darn Sven," says Ole, "He's so darn drunk he tinks he's me!"
Lena had been swimming all her life, and she was pretty good. Finally one day she made it to the Olympics. She was in first place, but she needed to win the last race to get the gold. It was the breast stroke, the gun went off, and she was doing really good. But soon all the other girls started beating her. It took her forever to finish. After the race everyone asked her, "Lena, what happened to you?" She said, "Vel it vas da breast stroke, and dos girls vere usin' der arms!"
Ole was talking to his neighbor Sven. Sven said, "Ya know Ole, you and Lena should really get some new blinds." "Vhy?" Ole asked. "Vel last night I saw, you and Lena, vel you know." Ole thought for awhile, then said, "Ha ha Sven, da jokes on you, I vasn't home last night!"
Did you hear about the Norwiegan who thought Johnny Cash was a pay toilet?
Ole got a new rifle and he is real proud of it. He says to Lena, "I'm goin' over to show Sven my new rifle". So Ole goes to Sven's house and he says, "Sven, take a look at da new rifle I got." Sven looks through the scope and says, "Ole, I can see all the way to your house." "And Ole, I can see Lars at da door." "Ole, Lena is lettin Lars in your house." "Oh Ole, Lena is taking Lars Upstairs to da bedroom." "Oh my Ole, Lena and Lars are naked in the bedroom." Well, by this time Ole is real mad. He says "Sven, I vant you to shoot the hell out of them,if you don't I vill" "Shoot Lena in the head and Lars in the Pecker." So Sven Loads two shells in the chamber, cocks the gun, and looks through the scope. Then he ejects one shell an says "I think I can get dem both vit vun shot".
Ole was going on a trip to Norway and after boarding the plane he sat down in seat 16A. After a few minutes the passenger assigned to seat 16A came along and pointed out to Ole that he was in the wrong seat. Ole told the other passenger that he was comfortable where he was and the other passenger could find another seat. The passenger tried to convince Ole to move by showing him his ticket and seat assignment. Ole refused to move. In frustration, the passenger went to see the stewardess and told her what had happened. The stewardess spoke to Ole at length but was unable to convince him to move. The stewardess got very vocal with Ole and after coming to the verge of losing her temper she gave up and went to see if the captain could help. The captain came back to Ole, bent down toward Ole's ear and whispered something. Ole jumped to his feet and ran back to his proper seat. The other passenger and the stewardess were astonished that the captain could get Ole to move so easily. They asked him what he whispered to Ole. The captain said "I just told him that 16A wasn't going to Norway."
Sven and Ole went hunting for deer one day. As good hunters always do, they stopped to ask the farmer permission to hunt. The farmer agreed to let the two hunt, but warned them that he had a very large farm and it was easy to become lost. He told the two hunters that if they got lost to fire three shots into the air and he would come get them. This sounded like a good plan and they were off. About a half hour later the two found themselves totally lost. Sven said "Ole, I beleive ve be lost, you better fire three shots into de air." "Ya, I tink you're right Sven," said Ole "ve better get dat farmer going." So Ole fires three shots into the air with great expectations of seeing the farmer. A half hour passes and no farmer. Sven says "Ole, I tink you better fire three more shots into the air, the farmer has not come yet." "I can't" said Ole "I run out of arrows."
Sven was going for his morning walk one day when he walked past Ole's house and saw a sign that said "Boat For Sale." This confused Sven because he knew that Ole didn't own a boat, so he finally decided to go in and ask Ole about it. "Hey Ole," said Sven, "I noticed the sign in your yard that says 'Boat For Sale,'but you don't even have a boat. All you have is your old John Deere tractor and combine. Ole replied "Yup, and they're boat for sale."
Sven got a new truck ya know. So he called up ole and says "Ole I got me a new truck! Do ya vant to go ice fishin' vith me?" "Sure!" says ole. So Ole vent vith Sven (Lena came along too cuz' she was doin' nuttin anyway) So Ole and Lena sat in the front of the truck and Sven sat in the back. Then dey vere on de ice ven all of de sudden de truck vent right through the ice! So even though Ole and Lena are pretty big people dey managed to get out of the truck, and they vere waiting for sven at the top then he finally popped up. Ole says,"Sven vat took you so long!" "Vell"says Sven,"It took me a while to figure out how to open the gate
One day Ole goes in to see his doctor. Ole says, "Doc, I yust don't know vat to do. Lena and me, vell, our sex life yust ain't going dat vell." The doctor says, "Ole, all you need is some exercise. I want you to walk ten miles every day. You give me a call in a week and let me know how you're doing." So, a week later the phone rings and the doctor answers it. A voice on the other end says, "Doc, dis is Ole." The doctor says, "Hello Ole. Have you been walking ten miles every day?" Ole says, "Yes." The doctor asks, "And has your sex life improved?" Ole replies, "Well, how da hell vould I know? I'm seventy miles avay from home!"
Lena decides that she want to get in shape. She vows to exercise a little every morning before she gets out of bed. One morning, near the end of her exercise routine, she is feeling particularly limber. So, as she's laying on the bed, she kicks her feet up and over her head. But she gets her ankles caught in the headboard. Lena could hear Ole in the bathroom brushing his teeth. So, she called out, "Ole! Ole! Come quick!" Ole came rushing into the bedroom. When he saw Lena with her feet caught behind her head, he said with disgust "Lena, put in your teeth and comb your hair. You look like an a--hole!"
Lena passed away and Ole called 911. The 911 operator told Ole that she would send someone out right away. "Where do you live?" asked the operator. Ole replied, "At the end of Eucalyptus Drive." The operator asked, "Can you spell that for me?" There was a long pause and finally Ole said, "How 'bout if I drag her over to Oak Street and you pick her up der?"
Ole was fishing with Sven in a rented boat. They could not catch a thing. Ole said, " Let's go a vit vurther down stream." So they did then they caught many monsterous fish. They had their limit so they went home. On the way home Sven said,"I marked de spot right in de middle of de boat Ole." "You stupid," said Ole," How do you know ve vill get the same boat next time!"
Sven and Ole were out deer hunting. Sven and Ole had been on the hunt for more than a week and Ole really missed Lena. Sven and Ole finally saw a doe with her head caught in a barbed wire fence. Sven pointed his gun at the deer. "Don't shoot it yet,Sven" said Ole. "I really miss da vife so give me a minute." Ole went and had sex with the doe from behind. "Dat vas really good Sven", said Ole, "vould you like to try it too?" "I suppose", said Sven, " but do I have to stick my head in da fence?"
Ole and Lena's bull took sick and died, so they needed to go to the auction to buy a new one. Ole had to get the crops in and couldn't leave the farm, so Lena took the train to the city to buy a bull. If she was successful, she would take the train back to the farm, then she and Ole would go to town with the truck to pick up their newly purchased bull. The bidding was furious at the livestock auction, and Lena found herself bidding on the last remaining bull. It took everything she had but ten cents, but she was finally the successful bidder. Unfortunately, the train home was fifty cents. "Please, Mr. Conductor, couldn't you make an exception yust vunce?" plead Lena. "Sorry lady," he replied, "but you can send your husband a telegram to tell him your problem. The office is just down the street." At the Telegraph office, Lena asked, "Mister, how many vords can I send to my husband for a dime?" "It's ten cents a word," the clerk answered. Lena pondered her delimma, then finally said, "OK, here's da message: COMFORTABLE".
One hot summer evening Ole and Sven were driving along in the country, just driving along and drinking some beer. After a while of drinking and driving Ole's driving wasn't so good any more and before ya know it Ole sees red lights flashing in his rear view mirror. "Quick", Ole tells Sven, "tear the labels off dem der beer bottles, I got an idea!". Ole pulls over and Sven does as he's told. Before the police officer gets up to the car Ole grabs the labels and slaps one on each of their forheads. The officer approaches Ole's car and says, "Ole, I suspect you and Sven here has been drinking". Ole says, "no occifer, we quit drinking, see...were on the patch!".
Ole, a Swede, fell in love with a Norwegian girl whose name was Lena. They decided to get married, much to the dismay of Ole's family. They thought he could do better to marry a Swede, but finally consented. A few years following, Ole met an old friend. His friend said, "Ole, what have you been doing all these years?" Ole replied, "Well for one thing, I married a Norwegian girl. She isn't much to look at, but I love her very much." His friend said, "Do you have any children?" Ole replied, "No, but we have purchased a little monkey, and he has become like one of the family. He even sits at the table with us at meal time." His friend said, "That's disgusting." And Ole said, "Not only that, but he sleeps between us at night." His friend replied, "That's the awfulest thing I've ever heard, what about the smell." Ole said, "Well, he's got to get used to it just like I did."
Ole to a doctor at Mayo Clinic: "I've got a problem. I have a bowel movement at 6 in da morning every day." Doctor: "That sounds perfectly normal. Why are you so worried about it?" Ole: "Yah, but I don't vake up until 7."
Vell, Ole and Lena, dey is gettin on in years now, and vun day dey vas out in the car and Ole sees the blue lights flashing in the mirror. So he pulls over and the policeman there in Ballard say "Ole, what the heck you doin?!?" "Vell", says Ole, "Lena and I, ve vent over der to the Safeway and got some things for our dinner, and now ve yust going over to the drugstore for our pills..." "OLE!" says the cop, "Lena fell out four blocks back!!" "Oh, tank God" said Ole, "I tot I vas goin' deaf!"
Ole and Lena were laying in bed one night when the phone rang, Ole answered it and Lena heard him yell, "well, how the hell should I know, thats over 2,000 miles away" and he hung up. Lena say's "who was that Ole?", Ole say's "hell if I know, some weirdo wants to know if the coast is clear."
Ole, Lena, and Sven were lost in the woods of Northern Minnesota and were becoming desperate having run out of food several days ago. It was winter, the snow was deep, their situation was looking very bleak. When Ole dug down into the snow to look for nuts, he found an old lamp and upon rubbing it to get the snow off, a genie came out. The genie says, "I am da great genie of Nordern Minnesota and I can grant each of you vun vish." Ole says, "I vish I vas back on my farm." Poof, Ole was gone. Lena quickly says, "I vish I vas back on da farm wit Ole." Poof, Lena was gone. Sven was sitting there looking sad and the genie finally says, "Sven, vat is your vish?" and Sven says, "Gee, I'm really lonely. I vish Ole and Lena were back here with me".
One cold fall day Ole and Lena were out for their customary drive in the country. Suddenly Lena cried out, "Ole, stop da car deres a dead skunk by da side of da road! "So vat", Ole said. "But Ole, der's a bunch of baby skunks standing aroun her and dey look so cold." So Ole stopped the car and Lena got out and gathered the baby skunks in her apron. After a while Lena noticed that the little skunks were still shivering. She said."Ole, the poor skunks are still cold, vat shoul I do?" "Vell vy don't you hike up your skirt and put dem down der ver its varm?" "Ya Ole, but vat about da smell?" "Oh, de vill get use to it."
Ole had a doctor's appointment and was very hard of hearing so he took Lena with him to help. When they got into the examining room, the Dr. told the Ole to take off his shirt. The Ole turned to Lena and shouted, "What did he say?" and Lena got closer in his ear and yelled, "Take your shirt off!" Ole nodded and took his shirt off. The Dr. then asked Ole to tilt his head back so that he could have a better look down his throat. Ole shouted, "What?" and Lena got closer to his ear and yelled, "Tilt your head back and open your mouth." Ole nodded and tilted his head back. When this was all over, the Dr. said, "OK, now all I need is a urine sample, a stool sample and a semen sample. Ole yelled, "What?" and Lena got closer to his ear and yelled, "The Dr. wants your shorts!"
More Jokes
Main Page