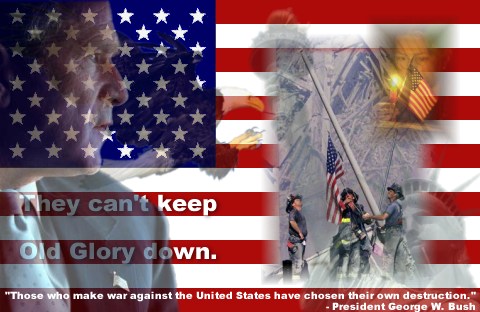 SEPTEMBER 11TH,2001. . . .
A DAY WE WILL NEVER FORGET!!
"For a Moment. . .Freedom Stood Still. . .
And Dropped Us All To Our Knees!!"
*************
"The search is underway for those who are behind these evil acts!! I've directed the full resources of our intelligence and law enforcement communities to find those responsible and to bring them to justice!! We will make no distinction between the terrorists who committed these acts and those who harbor them!!"

"This is a day when all Americans from every walk of life unite in our resolve for justice and peace!! America has stood down enemies before, and we will do so this time!! None of us will ever forget this day!! Yet, we go forward to defend freedom and all that is good and just in our world!!"
President George W. Bush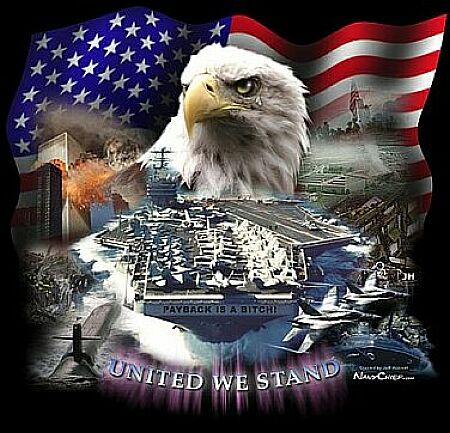 YOU CAN'T KEEP US DOWN!!
WE FIGHT BACK WITH A VENGENCE!!