Mowacre Kennels
---
History
---
Mowacre Kennels were started 1933 in Leicestershire, England by Joe & Dora Tebbutt The name Mowacre was named after the location of the kennels, Mowacre Hill in Leicestershire











Originally they bred Cocker Spaniels. Dora & Joe moved to Blenheim New Zealand in 1954 and transferred the kennels in 1959 where they continued breeding Cocker Spaniels.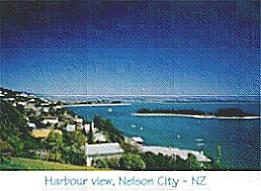 In 1980 the kennels were transferred to their daughter in-law Pauline Tebbutt who lives in Nelson. Pauline bred Poodles for 6 years .












On the 12 August 1986 Pauline Purchased her first Miniature Pinscher (Min Pin) NZ CH Sassy of Crockett quickly followed by NZ CH Azda Key to Heaven & NZ CH Astrid Of Berolina.
In 1991 Pauline's husband Jim had a bad accident so Pauline purchased her first Griffion Bruxellios (NZ CH Theme Song of Normamaree) as a companion for Jim and they fell in love with the breed and have bred them ever since.












Pauline's daughter Lisa had always shown a love for the dogs and competing in championship shows so it was not a surprise that on 8 September 1993 Pauline and Lisa went in partnership, Pauline concentrating on Griffions & Lisa on the Miniature Pinschers (Min Pins). Lisa also breeds Cats under the Wiblee prefix


Min Pins
Griffon

Sign My Guestbook
View My Guestbook


This page Copyright © 2000 Blobby's Blunders