A NEW PLAY ABOUT THE ITALIAN HALL DISASTER
---
THE PLAY
Children of the Keweenaw, an opera with music by Paul Seitz, libretto by Kathleen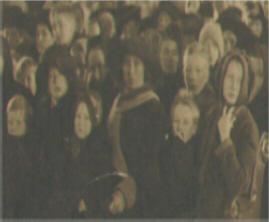 Masterson, explores the human impact of a single, unexpected, tragic event -- specifically, the "Italian Hall disaster" of 1913.
Mr. Seitz aims to accomplish the following goals with his production:
To present this historical subject from multiple points of view, drawing on the many conflicting accounts of events surviving in the inquest record, local family stories, etc.
To introduce several historical characters in sufficient depth to demonstrate, through them, the devastating effect of the disaster on everyone, and
To provide a bridge between the present and this specific past as well as the universal past/present of human aspiration and compassion. The play will be part of the Pine Mountain Music Festival and will be premiering on July 11, 2001 at the Calumet Theater. Ironically, that building was used as a morgue the night of the actual occurrence.
TWO U.P. Newspaper Articles About The Play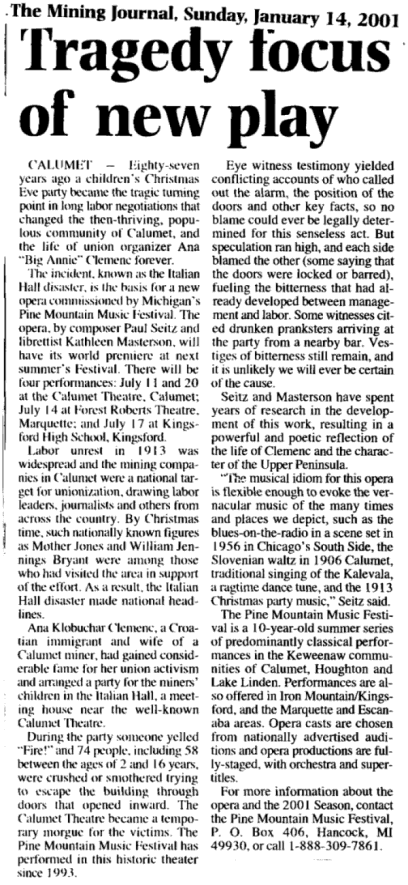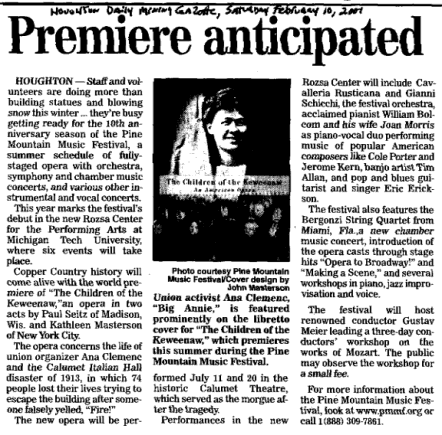 Return To Index Page....