The Interact Family Computer
<! last updated 11/20/99>
This page is only to fill the need of something on the internet about this Computer by Interact Electronics Inc. of Ann Arbor, MI. This is one more thing I have no expertise with, I just happen to have two of them.
          List of known computers:
Model #
Serial #
Key type:
Memory:
Possessor:
Condition:
1
002623
high black
16k
Aaron Howald ahowald@w-link.net
working, looking for joys'
1
006298
low Gray
?
(ujb@bigfoot.com)
working
1
006366
David Rowlson
working
1
007570
high black
16k
Larry Greenfield
Larry's CoCo Page
working
1
009125
high black
16k
(ujb@bigfoot.com)
working
1
011014
high black
?
Jeremy Sharp musician@bushnell.net
working, Found in Macomb, IL
David Rowlson has his up for grabs, but don't email me about it, check with him at: 3dtech@tc3net.com
I received this from a long time user of the Interact that is worth sharing: JH wrote:
I recomend that your Interact users use Metal formula tapes to save their programs to. My experience with normal tapes has been somewhat poor. A lot of my original tapes have difficulty loading. I found that TDK AD tapes were good. I started backing up some software and used metal tape which seemed to work better for me. ks JH!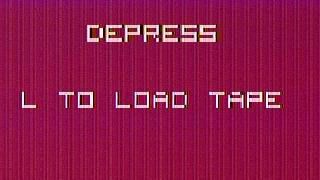 ---
This is a list of the software I have for the Interact.

 


 
Diagnostic tape no tape number
 
Backgammon #107
 
Reversi #108
 
Computer-A-Color #202 This certainly turned out bad, but it looks like this on the TV screen too.
 
breakthrough #306
 
Volleyball
 
Message Center #504
 
Level II Basic #601 Same screen as Edu-Basic, hence the Edu-Basic jpg for this.
 
Traffic Stopper Demonstration
 
8K test tape
 
16K test tape
 
Level II Basic Demonstrations
 

 
and many more to come...
 


 

 
 
 
---
---
Please stop at Obsolete Computer Museum! for much more old stuff.
You are the
hit at this page,

<!img src="/mi/ujb/images/micro.jpg">