Roberta Binkley's First Impressions on Seeing Enheduana's disk in the University of Pennsylvania Museum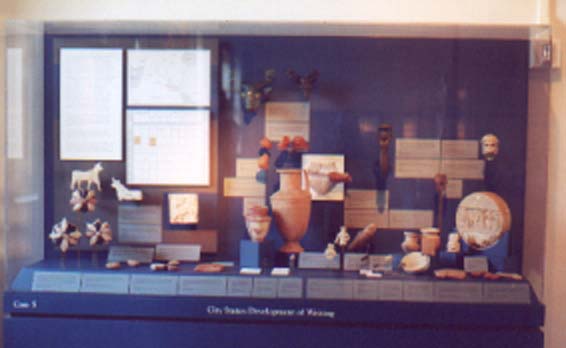 Dr. Roberta Binkley has written extensively on Enheduana for various publications, conferences and the web. Her PhD dissertation, "A Rhetoric of the Sacred Other from Enheduanna to the present: Composition, Rhetoric, and consciousness" was presented to the English Dept. at the University of Arizona in 1997. (See Bibliography Link below.)


The Disk of Enheduanna



Saturday, July 8, 2000

It is a delightful early July Saturday morning on the University of Pennsylvania campus in downtown Philadelphia as Boyd and I look for a parking space. We carefully feed the parking meter of the space we finally find with all the quarters we can pool between us to buy as much time as possible and then begin to wend our way through the winding streets of the campus looking for the Museum of Anthropology and Archeology. The sound of percussion instruments and marching band music seems to be all around. For a moment I think it is fall and football season, but it turns out to be the Atlantic Drum and Bugle Corps Competition creating the same excitement and bustle on the campus as a football weekend. It resonants with my own excitement too, finally I am about to see the fabled disk of Enheduanna. For years I've looked at pictures. I knew it would be on display because a telephone call earlier in the week assured me that Museum Object #CBS 166665 was on exhibit.

The Museum, built sometime around 1887, is one of those old gracious public buildings with high ceilings and a grandly broad marble staircase. Still, its three capacious floors are not large enough to allow display of all the objects collected from 350 research expeditions. These objects number almost a million and constitute a hoard of historical treasures from all over the world. Like most people now I'm of two minds about such collections and the colonial mentality involved in the way they were amassed. Maybe in an age of images and pervasive electronic communication we'll eventually find ways to return these objects and simultaneously open up their access.

"Today is free" says one of the two young men hanging around the imposing entrance to the museum, both dressed not as guards but in the uniform of college students, t-shirts and jeans. Signs and information point us to the third floor to the Mespotamian room described in the museum information brochure as containing the "world's oldest wine jar, statuary, cuneiform writing, cylinder seals."

Boyd's knee is bothering him again so we climb the stairs slowly. Elevators were obviously a post-construction frill that the architect of this old building did not envision at the turn of the century. The building is largely empty except for the two guards at the top of the staircase passing time with each other, their voices reverberate through the high ceilings of the echoing rooms. We worry that they will not let us photograph the exhibit, but they seem unconcerned by the sight of the camera.