Matthias Bäuerle Vienna Clock
The maker of this clock is not known with 100% certainty. I have received a lot of information about this clock, and we've narrowed it down to Matthias Bäuerle.
I was told that the MB on the gong/movement stand is definitely from the firm Matthias Bäuerle. However, the patent number of DRGM 108469, found on the gong block, is registered to Johann Obergfell, of St. Georgen, effective from the 23rd of December 1898. It concerns the single rod "gong" (soon to be found on many clocks).
The back of the clock has a Star of David with an A (without the centre line), which was used by the firm of Adolf Stern of Vienna, who were wholesalers.
This clock also uses the DRP 55006 arrangement for the pendulum crutch. This special pendulum suspension unit made it very easy for anyone to hook-up or remove the pendulum, without breaking/damaging the suspension spring. It was patented by Heinrich Kielmann in 1891, and is found on many other clocks.
Based on some discussions I've had about the clock, and on all the above info, it was decided that the clock was likely made by Matthias Bäuerle, using the Obergfell gong block (Obergfell had a partnership with MB), and sold by the Adolf Stern firm.
The clock is a wonderful example of late 1890's viennas. It has beautifully carved accents, original finials, and the slightly unusual tapered bottom. The movement is a good quality 8 day, spring wound, with hour and half hour strike.
the clock needed quite a lot of work. When it arrived, it had the front glass broken, a few missing, and loose pieces of trim, the entire top had come apart in 6 pieces, and the sides were loose. the clock was also purchased with the top missing.
The clock was carefully reglued with hide glue, and a sheet of antique wavy glass was fitted in the door. A piece of missing trim was made and installed, and a small turning was added to the bottom finial. Then a suitable top crest was made from a photo of a nearly identical vienna clock.
It should also be noted that the pendulum, though very nice, is not original. The clock should have a porcelain RA type pendulum.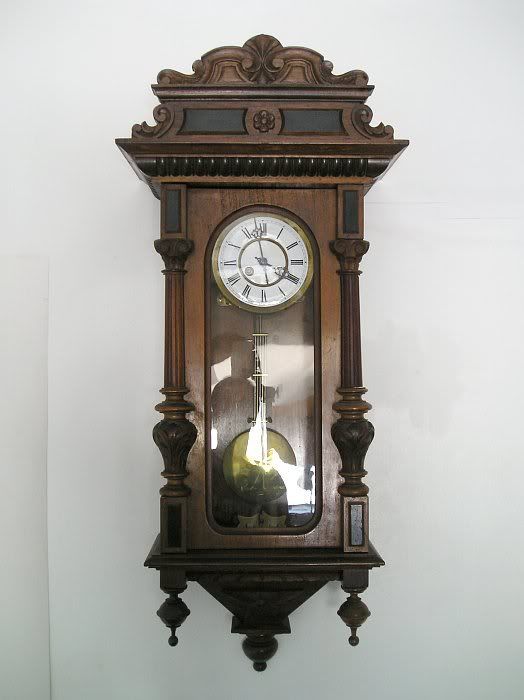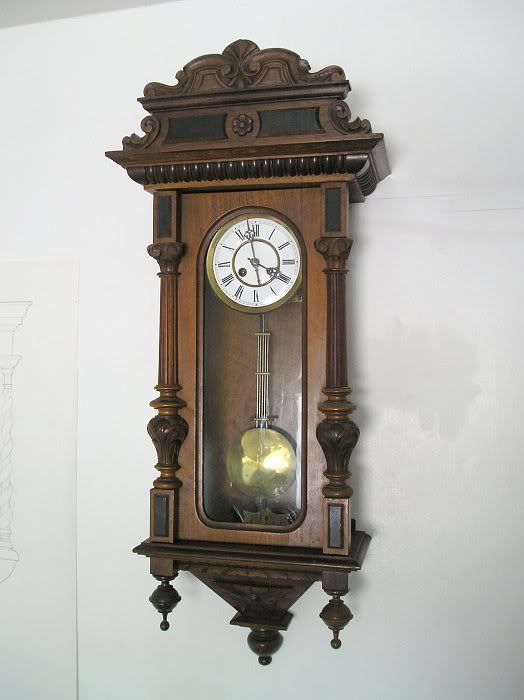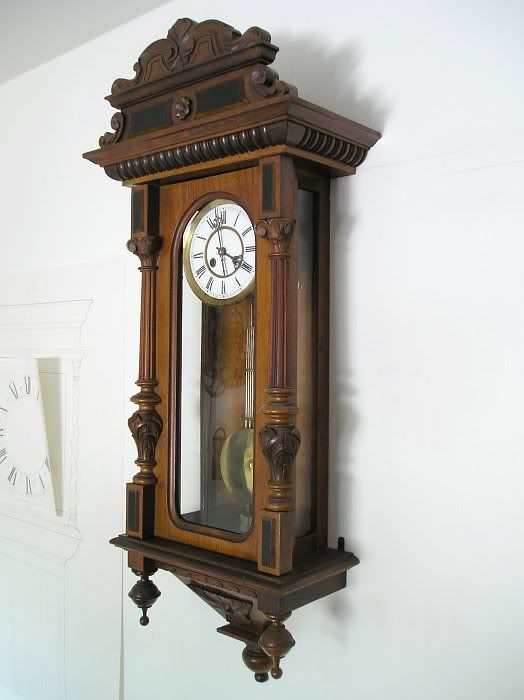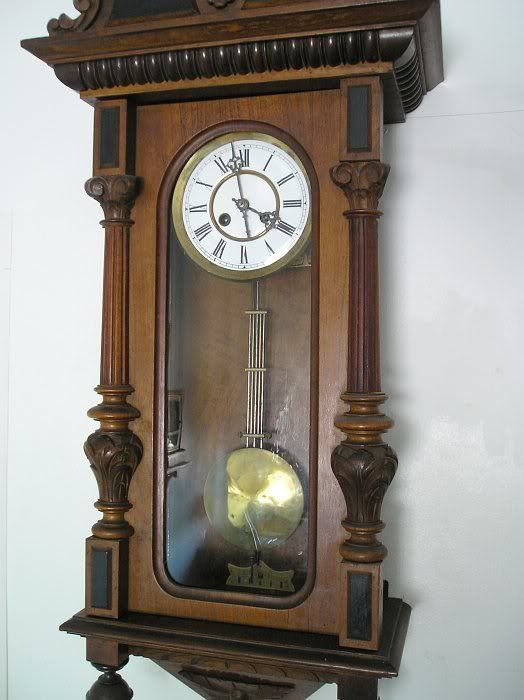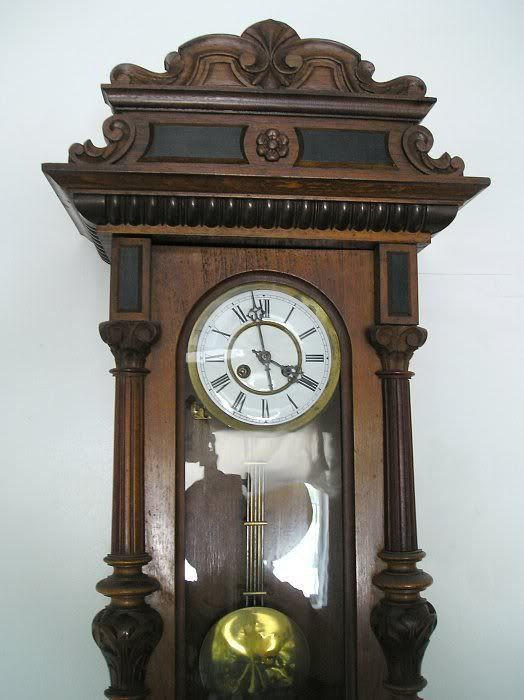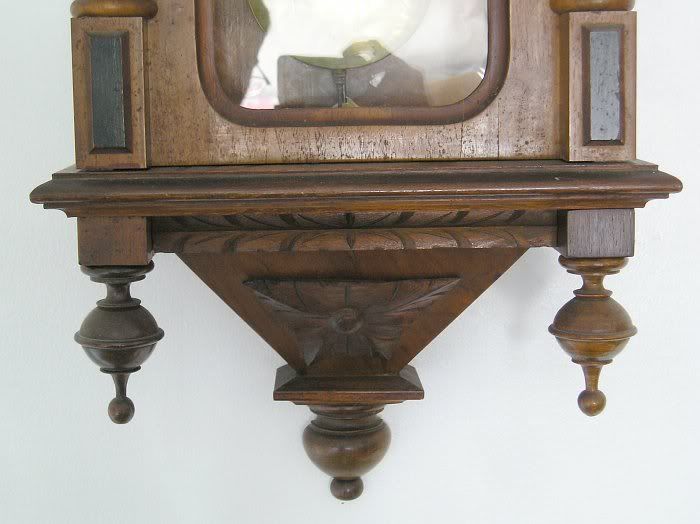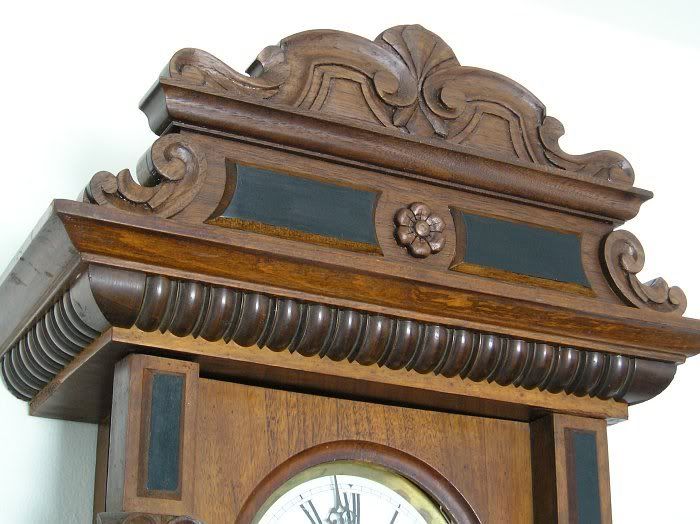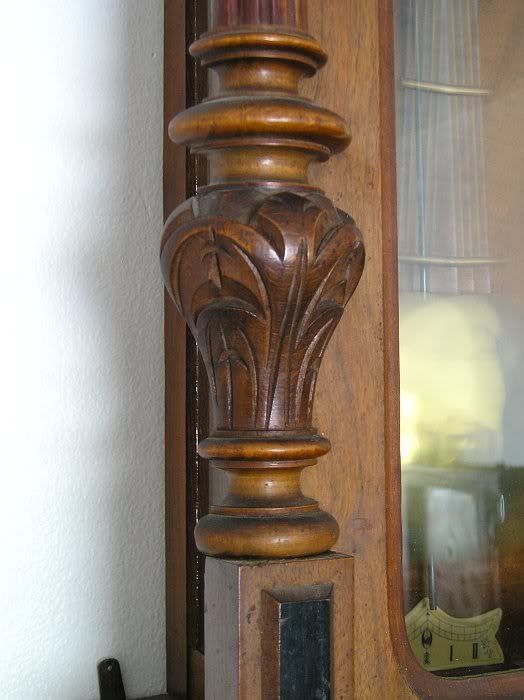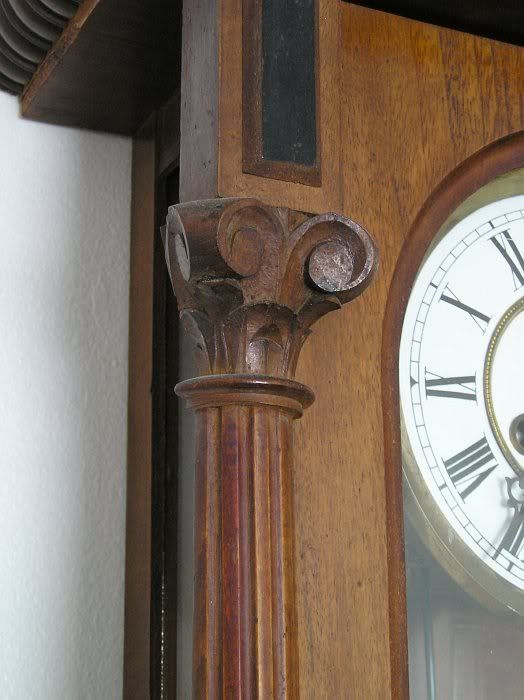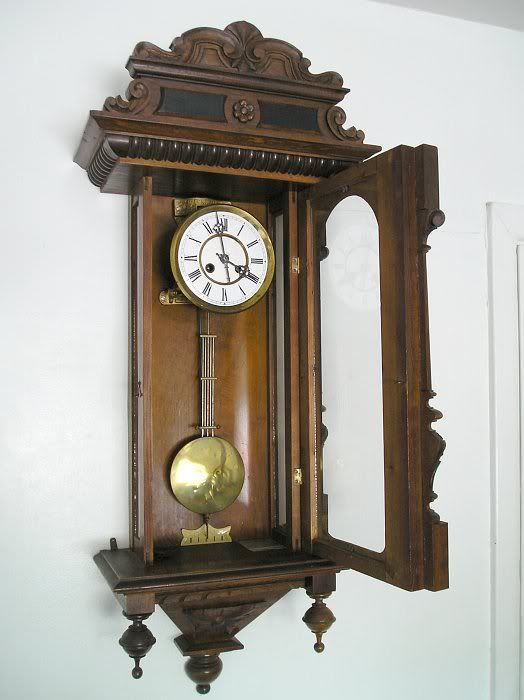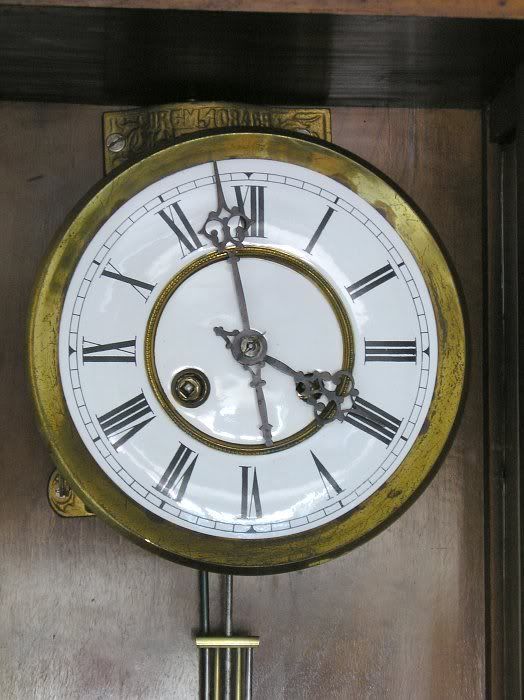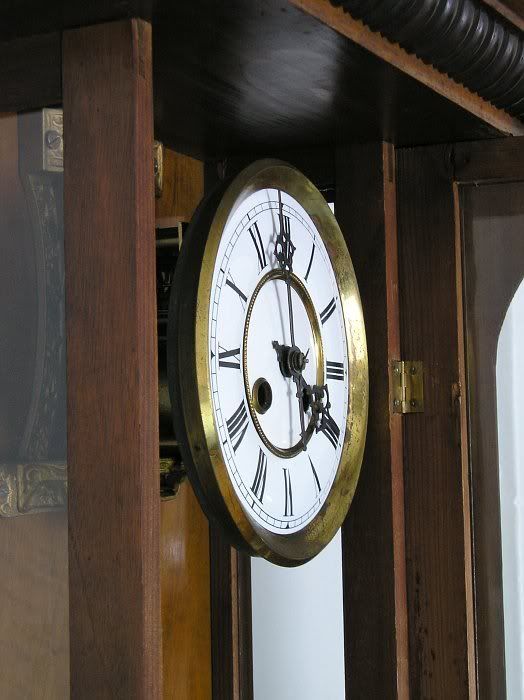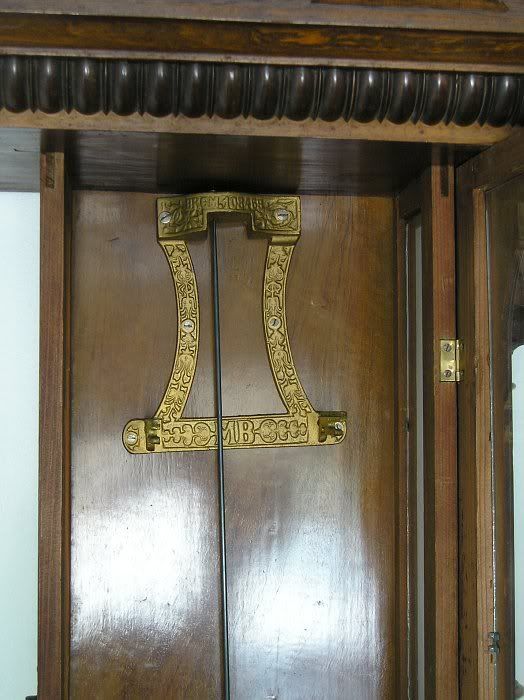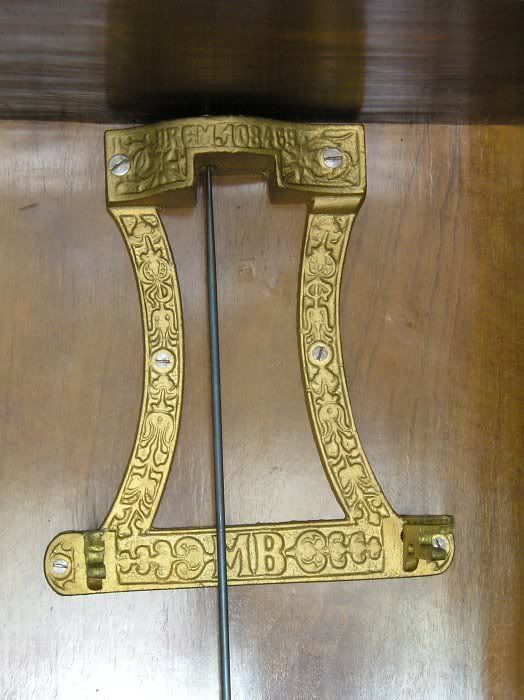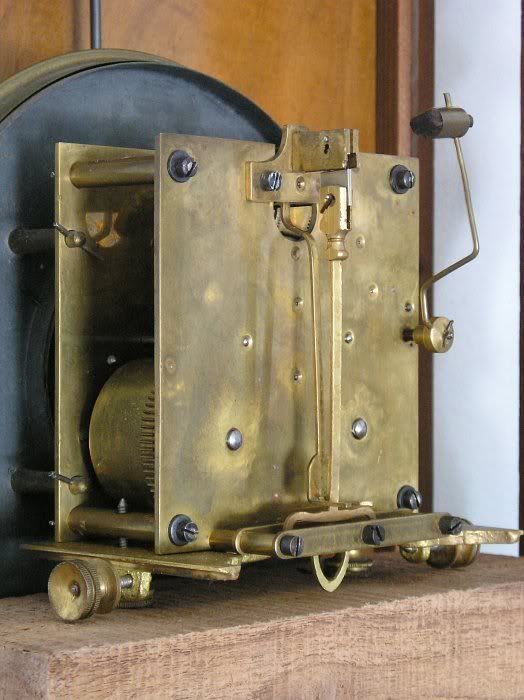 Case Before Restoration