Rare Charles Wilbur Ogee Clock
This is a very rare clock, simply because clocks by this maker are very scarce. I have only ever seen one other, and it was in an NAWCC bulletin, along with a request for anyone with similar clocks. The clock in the bulletin had no movement, but did have the same label.
Unfortunately, the clock is not complete, and no longer original. In fact, it has become a complete marriage of spare parts. The movement inside the case is the one that was with the clock. It is, however, not the original, since the seatboard is not a good fit, and because the movement is fitted with an alarm, and the case never had an alarm. The gong that came with the case was also wrong, and was for a Gilbert Clock.
The movement is identified as a 7.113, and made by Gilbert, with George Marsh as a user. Or also as a 6.113 (Maker Unknown).
I chose to keep the movement, since there are no other clocks existing which show what kind of movement went in it originally.
The only information about the maker that I know of, is that he was in New York in 1846.
The dial is an old replacement, which I have not mounted permanently yet. The dial glass was broken, the tablet is from a Chauncey Boardman ogee clock, and the pendulum is a fancy embossed one from the period. The hands are new. I found a replacement gong that was the correct size for the clock. Otherwise, the case, along with it's label are original with no missing parts/hardware. The case was, however, entirely refinished using shellac, as the original finish was beyond help. The mahogany veneers on this clock are particularly nice.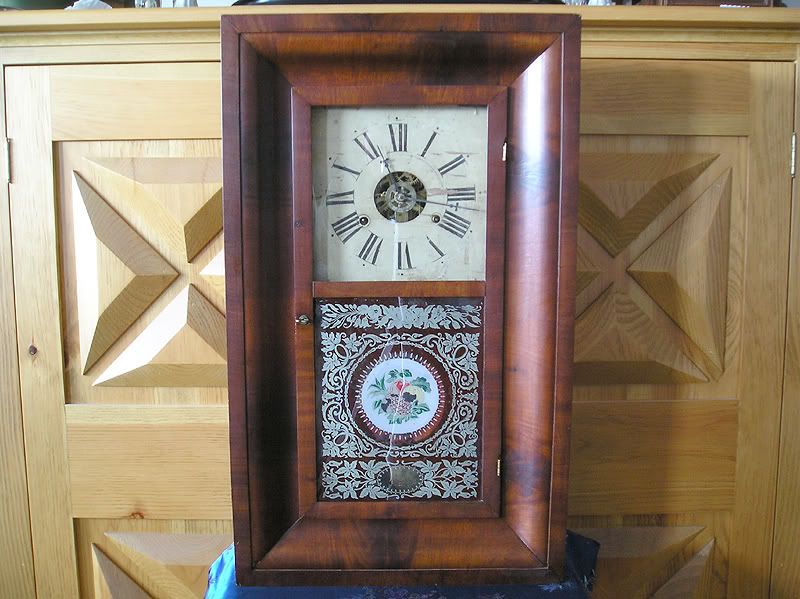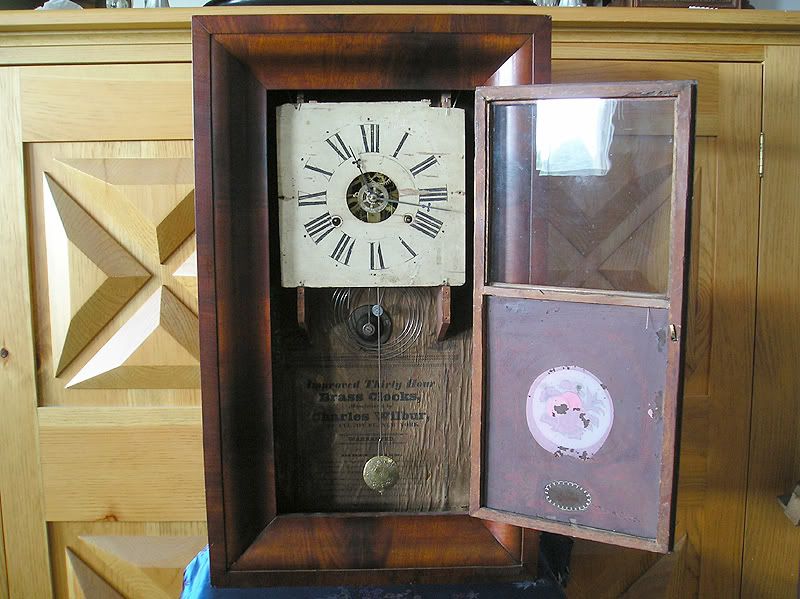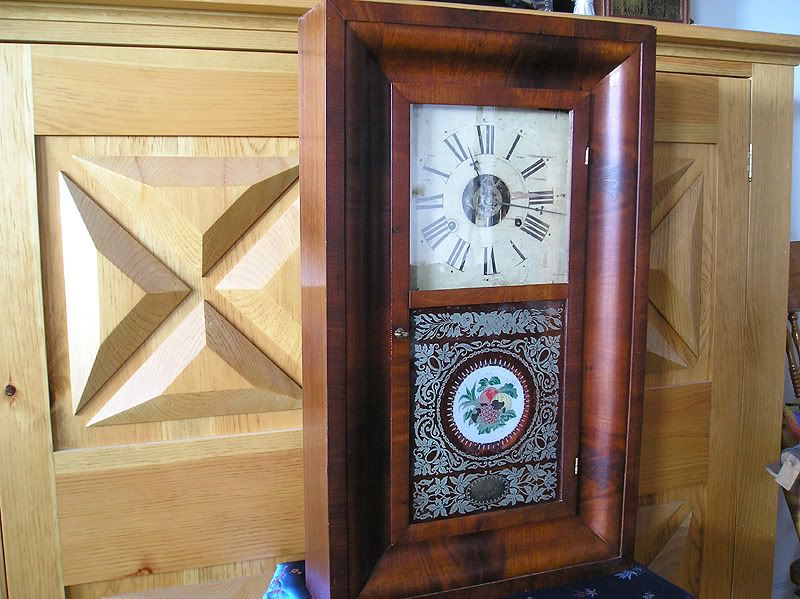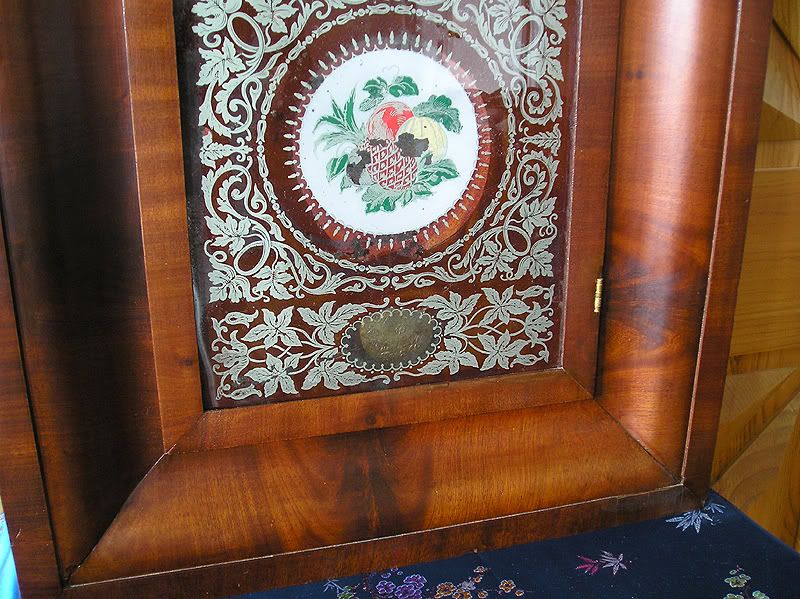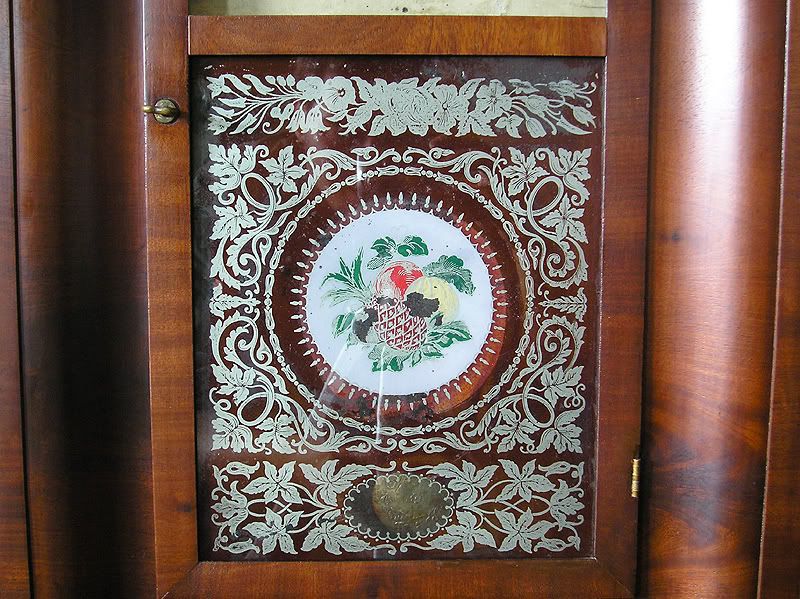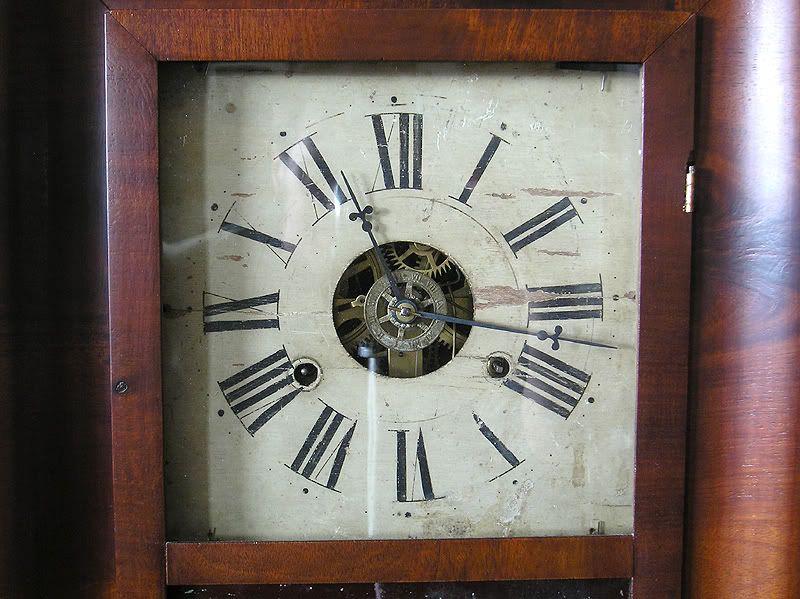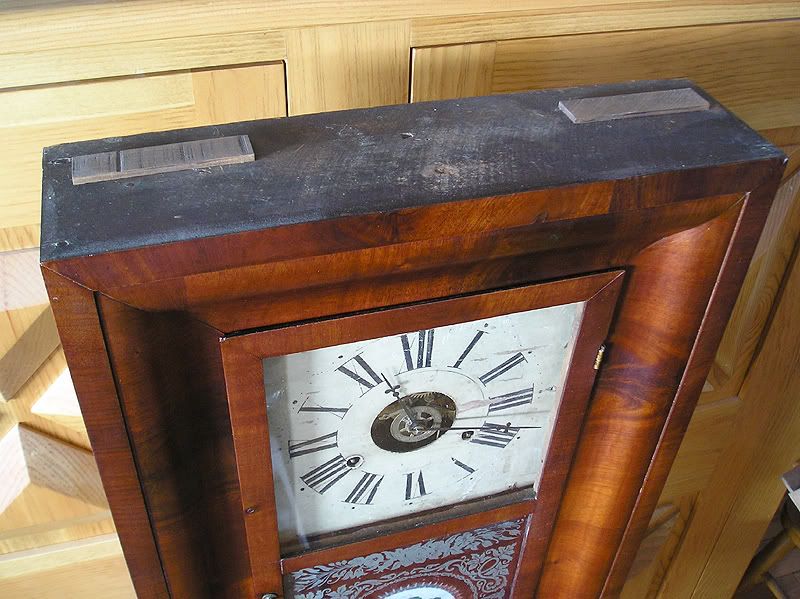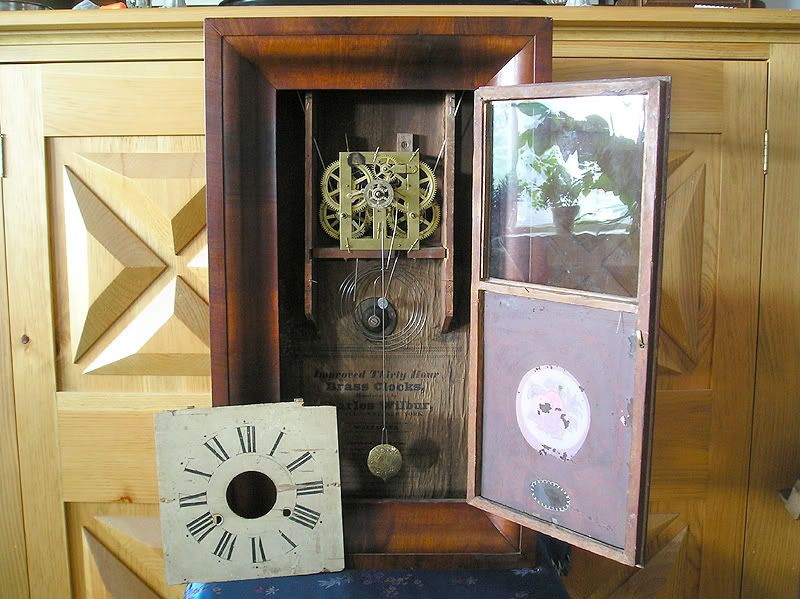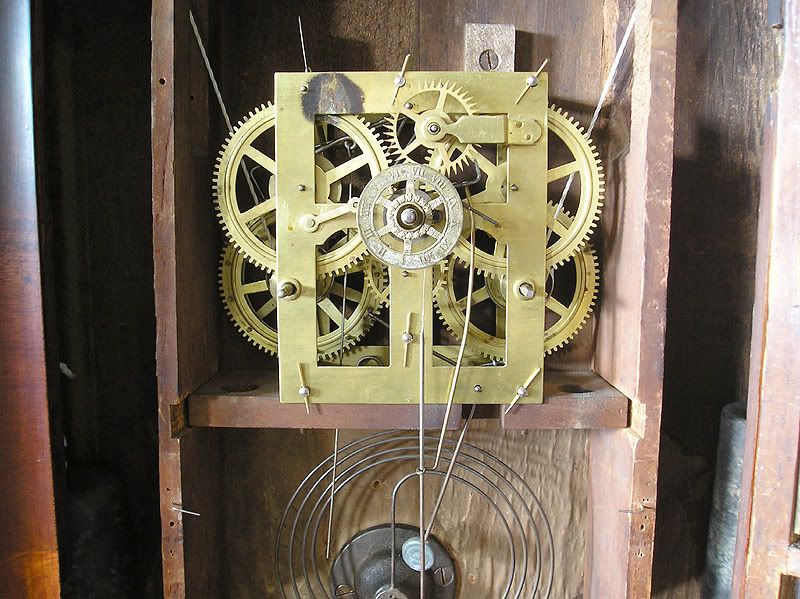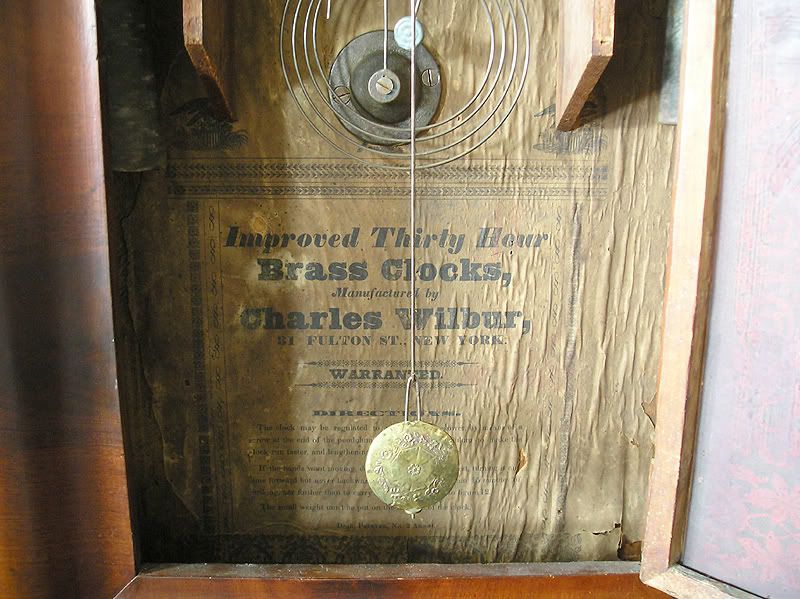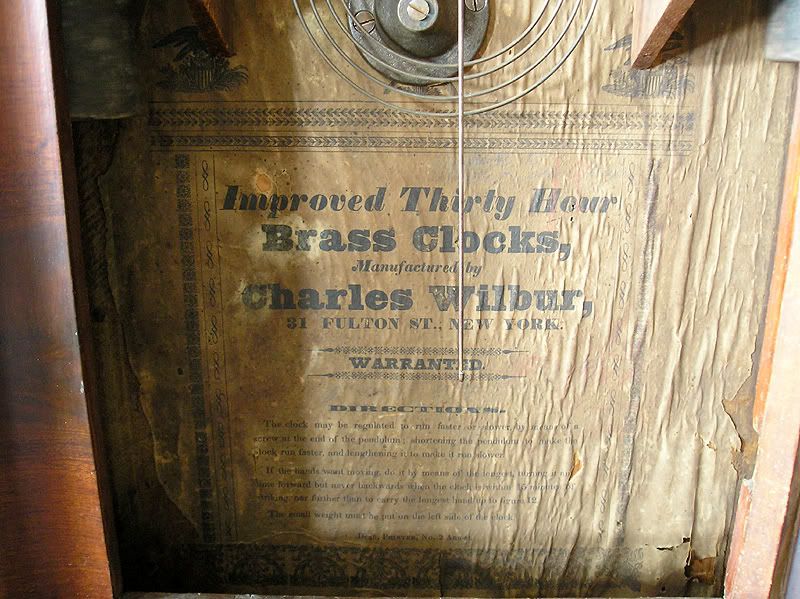 Before Restoration