Rat Chopper Charity Rides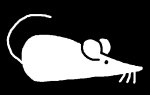 Please fill out and submit this online form
if you wish to be added to our
Charity Ride email list.

You don't need to be a member
or ride a rat bike or chopper
in order to participate.
Everyone is welcome- this is for a good cause.

Thank you for helping those less fortunate.