Crash's Bike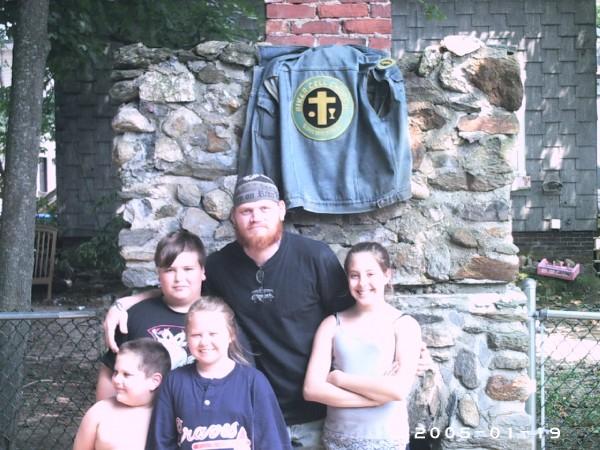 Crash earned his name by (you guessed it) crashing his bike. This is the saga of his infamous CX500 bobber.




He picked up the bike originally for 60 bucks. After cleaning out the carbs, he discovered that it ran quite well. There was one small problem, an oil leak. In fact there was a steady stream of oil shooting out the front of the motor.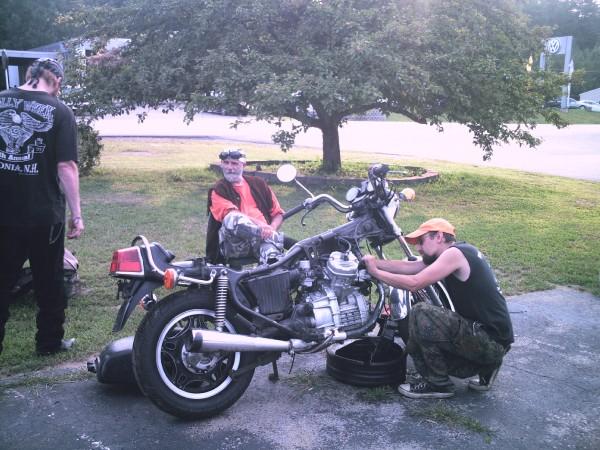 The throttle cables were sticking. We located a set of used cables and installed them at the Motorcycle Rodeo (held every Thursday night at the Pink Cadillac Diner in Rochester, NH).





The problem with the motor was a bent camshaft. On the CX500's the cooling fan is mounted on the end of the camshaft. The wobbling camshaft was wiping out the seal.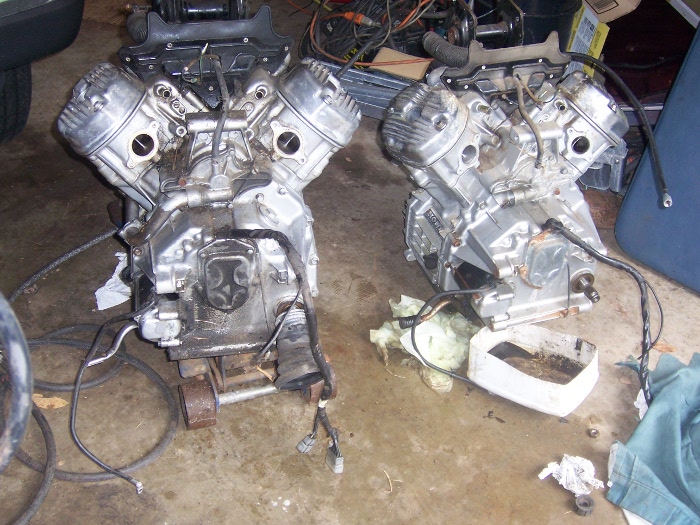 The solution was to tear out the motor, throw it away, and bolt in a fresh one. Only 4,000 miles on the "new" motor!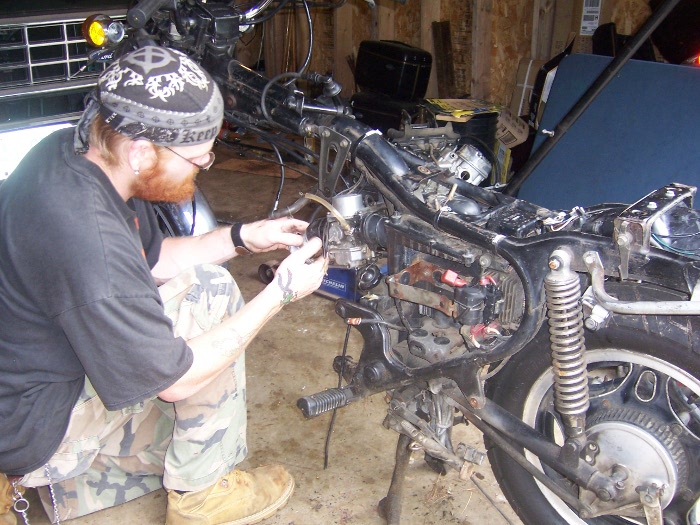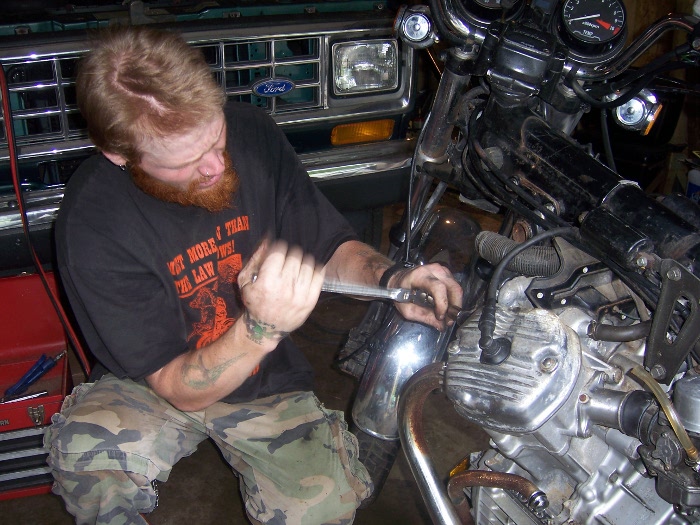 The old exhasut system was trashed. Fortunately, there was a set of straight pipes hanging around, so he installed those.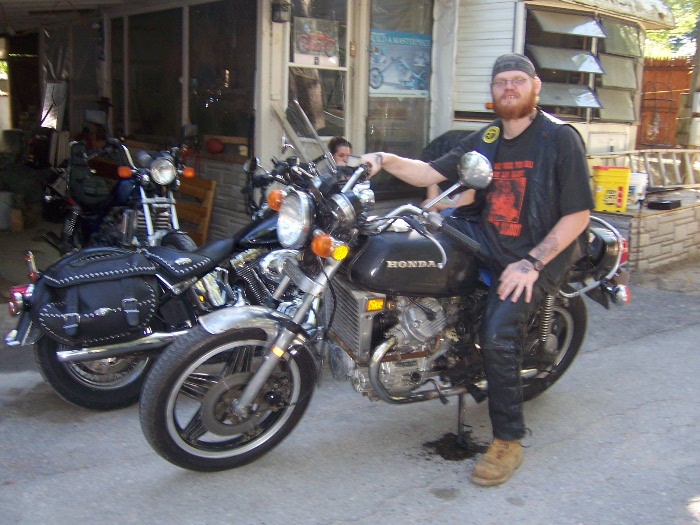 The bike has crazy power. The front wheel doesn't want to stay on the ground. And, yes, Crash has already crashed when the bike reared up like a horse. The damage is being repaired as I'm writing this.

Check here for updates as the bike is chopped down into a bobber.

HOME