Laconia Bike Week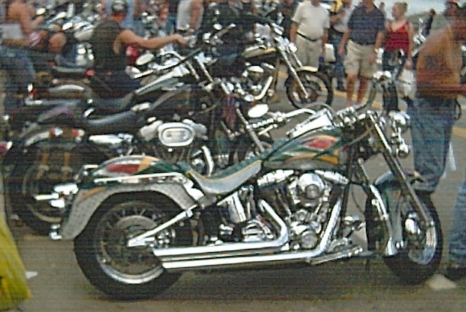 I love Laconia Bike Week for the bikes and the people. I love seeing all the different bikes- the antiques, the wildly customized, and the unique. I love seeing friends that I may not have seen for a whole year. More than all this, I go to Bike Week to win souls for our Lord Jesus Christ.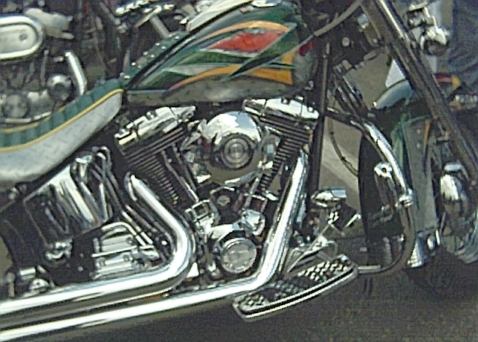 Our ministry in Weirs Beach that year was greatly blessed, but it started with great spiritual battles. Road Captain Wild Bill's youngest brother Sam Brown died on June 5 in a car crash. He was 36 years old. My uncle Desmond Douglas died. Brother Wally Gator went under surgery to heal an old leg fracture. Many members of the Biker Cell Church were enduring serious health problems or other problems. Rather than focus on their own troubles, our brothers and sisters awaited Bike Week with the intention of helping other people. The greatest goal of our church was to lead souls to the Lord Jesus Christ!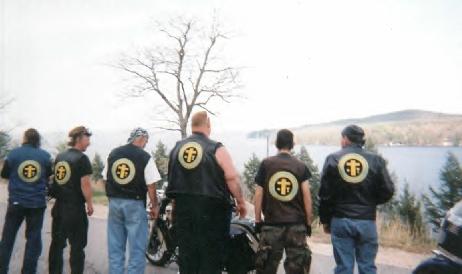 Preparation for our mission trip started early. The photo above was taken on May 2 on a trip to Weirs. Different members rode up a number of times to make contacts and pray.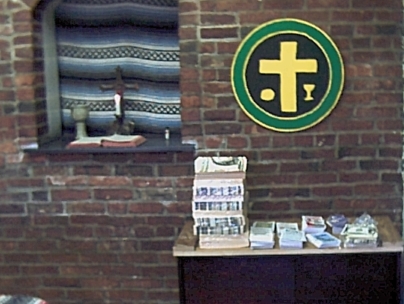 We prayed for the lost during one of our services in Somersworth and anointed our tracts with oil.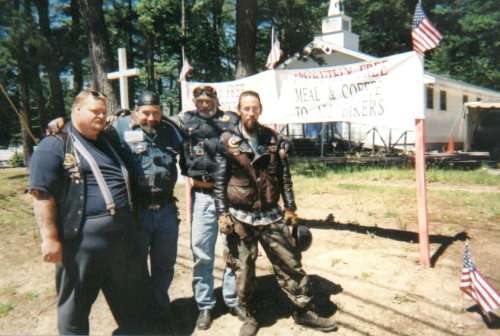 Four of us headed up to Laconia the day before Bike Week (June 11). We heard the Word of God; prayed for the lost; and had communion on the beach. We found accomodations for the week a few minutes away in Meredith. Thank you, Family Christian Center of Meredith.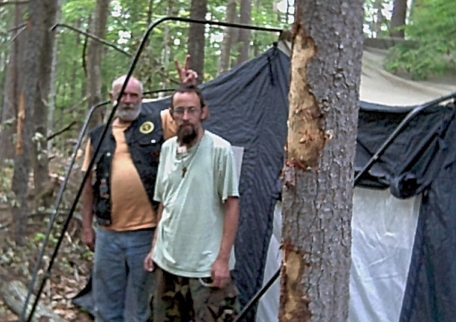 These were our accomodations. It was a very peaceful spot.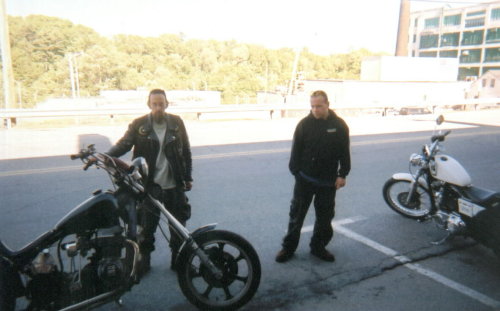 On the way back Friday the 11th, I crashed my bike. Satan was trying to kill me; destroy my bike; or in any way stop my ministry.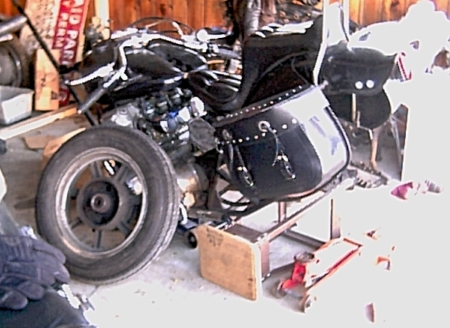 Here is my bike on the first day of Bike Week, Saturday June 12. That morning Bill Chadwick of Crown Point Motorcycle straightened my front forks. His shop is on Crown Point Rd in Strafford. His shop's number is (603) 335 - 1700.


Bulldog, Scooby, and myself put the bike back together. Meanwhile, Harry and other brothers were ministering in Laconia.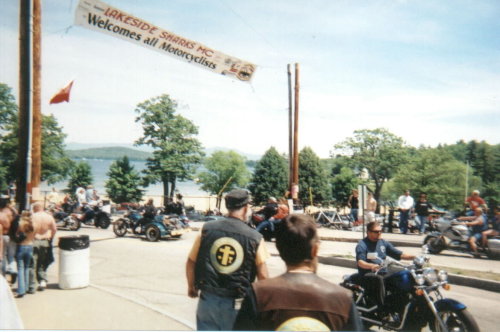 Here I am the next day with Harry, Sunday June 13. My bike was in working order. More importantly, brothers and sisters had prayed for me and my pain was completely gone! Thank you Jesus! From the beginning God was blessing our ministry.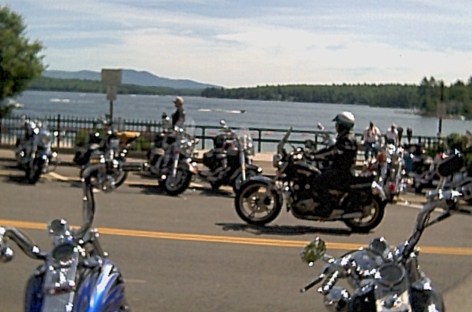 Please turn to page 2
HOME