Someday Farm
Prospect Harbor, Maine
| | |
| --- | --- |
| | |
I have subscribed to a new ISP which provides free web space, and have copied my site over to it. The new site is HERE Please bookmark the new location as this site will be deleted effective June 1st, 2007. Thanks.



Welcome to my site. Here are a few things for you to look at:

If you like country art and/or pencil sketches, you'll absolutely LOVE Don Greytak's work. Here's a link to a gallery of his stuff: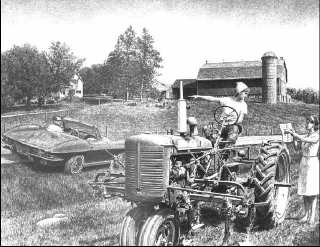 One of the really cool things about the internet is you get to meet people from all over the world. Here are some links to sites built by people that I've met:
Les Bradley and the Blake Mountain Band
Randolph County (Indiana) Antique Club
Gary "Bobduck" Riecke, from MT
Danny "Dsl" Bowes, from Ontario, Canada
Rick "Bama Red" Edmonds, from AL and TN
All of the fine folks above hang out at my all-time favorite websiteYesterday's Tractors "Tales" board. More tall tales, knee slappers and outright outrageousness than is generally considered legal. Caution: Here there be punsters.