Chuck, from Washington tells of his younger years,

his addictions and the freedom he found in Jesus.
There is so much that I could say about this young man, that I really don't know where to begin. Chuck is one of those that the news media refers to as "Generation-X" and of course, they are right. His generation is the dynamite "Generation-eXcellent" and God's plans for them are bigger than anything we've seen yet!!
Chuck went from trying everything that came his way, to being a 'preachin' machine' – almost over night!! PTL!! This "Soldier" now loves to talk to others about His Lord; His willingness to be a bold witness and lead others to Christ puts many of us veteran Christians to shame.
God is a HUGE GOD, and He is ABLE! We can trust Him with those we love! - Amen?
jj daniel
Hello, my name is Chuck, I am from Washington State, USA.
My testimony: I attended Sunday School some, as a child – and clearly remember praying the sinners prayer at age four. However, I never had a relationship with God until years later, at age eighteen.
I attended Christians Schools, with a marijuana pipe in my pocket and a half-rack of beer in the trunk of my car. I had Christian family praying for me, but I wasn't attracted to what I saw.
My girlfriend, at the time, was a Christian. I was at her house one night, talking with her about the weekend party that my parents found out about.
I was trying to convince her that I was really sorry, and was trying to change, when she asked me this one simple question.
"Where are you going with your life"?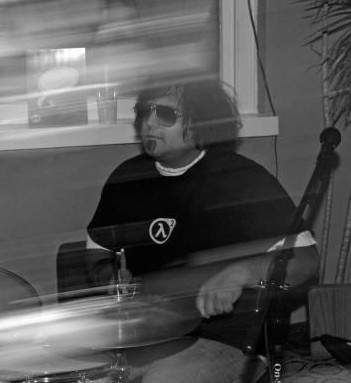 At that very second, I realized that my life of drugs, alcohol and promiscuity was getting me no where.
I don't remember even saying good bye; I only remember getting into my car… and half way down her driveway, I began to cry.
I turned on my CD player thinking that some music about sex and drugs would make me feel better. As fast as I turned it on – I took it out, and threw it out the window. Tears continued to flow.
Driving home a harsh reality hit me. I needed HELP with my addictions, my cravings, and my life. I finally realized that I had a problem.
Now I know, that it was the convicting power of the Holy Spirit - drawing me into a relationship with God. On my 10 min. drive home, I cried out to God and asked Him to take control of my life.
When I arrived home, I got my mom out of bed to talk with me. As we talked, I pulled the marijuana pipe out of my pocket and asked her to throw it away; as well as the ˝ gallon of Tequila and a case of beer in the trunk of my car.
At that time I told her I was done living like this, and wanted to live my life for Jesus. Needless to say she was a little bent… she didn't know what kind of life I'd been living, since age fifteen.
My life took an immediate turn. Instead of being full of drugs, alcohol and women, it was filled with a lot of prayer, Reading God's Word and going to church.
For Four months – I spent at least four hours a day, reading the Bible and worshipping to CD's. It was in my heart to know God and live my life to please Him.
It was about that time that I first shared with a group of young people, from God's Word. Since that time God has opened doors for me to preach His Word to our congregation, as well as others.
My heart burned with a passion to worship. During the time I spent worshipping to CD's, God placed inside me the desire to worship Him in music as well as song.
I asked for a guitar for my birthday – never having picked one up before. It is truly amazing how the Holy Spirit was there to teach me. Within four months I was leading worship. And Since then, I have led worship in youth services, in church services, and in other congregations from Washing to California. God is a BIG God, and He has done great things in my life.
I do not know where God will lead us, but I know that He has called us to preach, and created me to worship; and He is faithful to complete the things he began.
Chuck, LFR
(Love, Faithfulness, Righteousness)
May, 2007 Update: God gave me the most incredible and beautiful bride that a man could ask for. She loves Jesus with her whole life, and I am blessed, blessed, blessed! His plans are always better than anything we can think or ask! Amen?