CLOTHING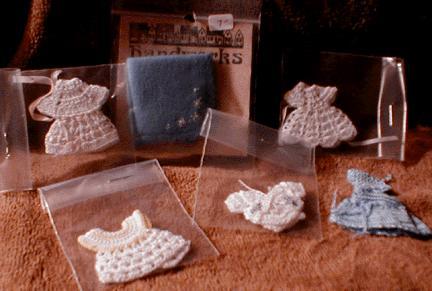 I have spent a considerable amount of time finding attractive, affordable clothing for miniature babies. I find them to be quite expensive in most cases.
At present I have most of the items above as well as others.
dress with pastel ribbons
$12
one piece sunsuit with pants and bonnet
$15
diaper and t-shirt set
$10
dress with bonnet
$15
scalloped hem dress
$12.00
pastel blanket with embroidered flowers
$7.00
Availability of colors varies. Please e-mail for information.
Email: deecliff@earthlink.net