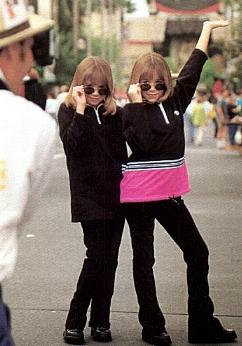 Hi! This site was created 2/20/99. If you've met the Olsen Twins please e-mail me below and tell me your story!

Please don't make up any stories, enjoy the true ones! ;-) And don't forget to bookmark my page!
Have you met the Olsen Twins?
Tell me if you've met the Olsen Twins.
Just e-mail me with your story and I'll put it up A.S.A.P.
Mary-Kate and Ashley just turned 14 years old!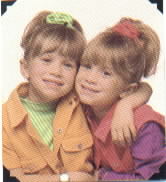 Click on a picture to go to the page.
---
Sail With the Stars stories!

Miscellaneous stories!

MKA pictures!


---
If you like my site please click here to vote for it!

To see how many people have been to this site add "200" to the # shown!
Email: skeels@uswest.net