Canoes in prehistory (images)
A model of an Early Iron Age ship found in southern Jutland (Dk). There's a striking resemblance with the ships found on Bronze Age rock-carvings.
A busy harbour somewhere in Bronze or Early Iron Age England.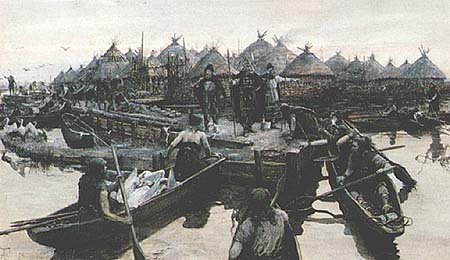 Reconstruction drawing of the sowed Bronze Age boat from North Ferriby (GB).
Length about 15 m.
Prehistoric logboat and reconstructed scene of logboats in use. Loire (F).
From the left: decorated ski from Kinnula (Fi). A paddle from Konginkangas (Fi).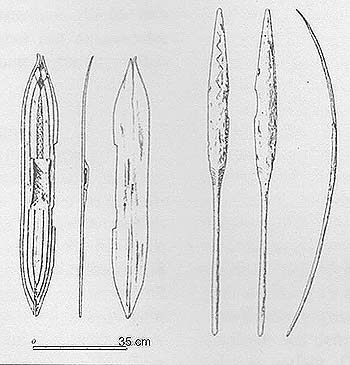 A year's work with Iron Age tools (by Albert): a canoe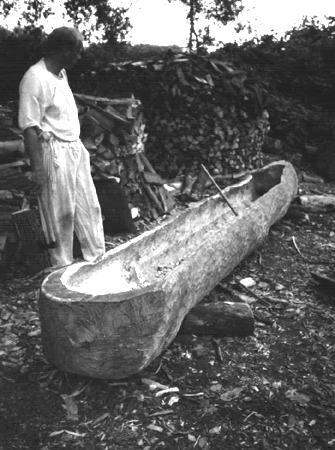 To finish this canoe, the edges must be bent outward. This must be done while the canoe is filled with water, which has been heated until boiling temperature: