Hi there, and welcome to my Homepage. This is my first attempt at creating a homepage, so please contact me and let me know what you think. I can be contacted via my email, or for those of you with ICQ, my "Q" number is 13445776.

I am 28 years old, and live in Sydney Australia. I live in the Western Suburbs of Sydney, and I am a father of three beautiful children, who are my pride and joy. I am non-religious, and choose to live my life on my own terms and conditions. I am of Maori decent, and am very proud of my maori heritage and culture. I studied as much about the Maori culture as was possible, even teaching myself to talk Maori.

My hobbies and interests include sports, music, video games, and I am very interested in most world wide conspiracies and unexplained mysteries. If you have any cool links to any of these sites, please contact me and let me know.

I love Heavy Metal music, particularly Guns N Roses, Metallica, Led Zeppelin, Van Halen, and Aerosmith. Why not check out my links to Hard Radio or Vlads Heavy Metal World to get the latest in news, album reviews or concert info on your favourite bands.
If alternative music is your go, then check out the Ground Zero Homepage ... the best music show on Australian Commercial television.
Aside from "Metal", I also enjoy listening to most music styles .... except Techno crap. If I'm not listening to Metal Music, I am known to listen to Retro 80's stuff, or the latest chart music. If you are looking to but CD's online, visit my CD Now link in my Kool Links list.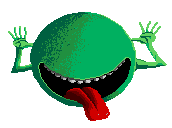 As I said, I enjoy most sports, but my favourites are Rugby League, Union, Motor Racing, and Golf. I support the North Sydney Bears in the NRL competition, and due to my Maori background, I also support the Auckland Warriors. I guess I am destined never to support a premiership winning team ... hehehehe.
In the Rugby Union, I follow the Mighty New Zealand All Blacks.
I love watching the V8 Touring Cars, and am a real Holden Man. I also follow the Formula One championship, and I am a huge Michael Schumacher and Ferrari fan.
Why not visit my Sportswatch link to access all the latest sporting news from Australia and around the world. If you are into fitness and working out, why not check out my World Gym link.

Two shows I really like on television are South Park and The Simpsons. I have two really cool links to the best sites on the internet for both of these. Some great images, wave files and downloads galore. They really do "Kick Ass".
Movie wise, I like watching action and comedy movies. My favourite actor is Steven Seagal, and I have added his Official Homepage to my list of links.
Other stuff I enjoy doing is writing poetry, and writing songs. I am a closet musician who used to be in a band when I was younger, but the passion for writing songs has never left. My favourite instrument to play is the piano.
Here is a sample of one of my most recent works .... I hope you enjoy it.
When lightning strikes and thunder rolls,
And you can't find shelter from the cold,
Just close your eyes and say a prayer,
Cause I'll be there
So when the sky is grey and it looks like rain
And you can't get relief from your pain
Just close your eyes and say a prayer
Cause I'll be there
So when the sky shines bright with sunshine
And I'm the one you need to find
Just close your eyes and say a prayer
Cause I'll be there

My thought for the day ..... If ya can't be good, then just be good at it.

Kika's Kool Links
Angelfire - Easiest Free Home Pages
ICQ - The best way to get conected on the Internet
Hard Radio - The Ultimate Online Radio Station
Vlads Heavy Metal & Rock World
Ground Zero Homepage - The best music show on Aust. television
CD-Now - The best online music shop
The coolest South Park links online
The coolest Simpsons links online
The Steven Seagal Homepage
World Gym Online
Sports Watch - The best sports news online
The Maori Organisation

Email: kika@is-1.net.au