Shoulder Sleeve Insignia of Basic Elements, Army Groups and Armies
United States Army
Second World War
Basic Elements
The entire army was divided into three basic elements: Army Ground Forces (basic combat units), Army Service Forces (logistical and support troops) and Army Air Forces (flying elements and their support troops). Those units not subordinate to some other headquarters, having an approved shoulder sleeve insignia, would wear the patch of these parent elements. It is very common to see patches of Army Service Forces and Army Air Forces on period uniforms. That of Army Ground Forces and its subordinate General Headquarters Reserves are less commonly seen as most Army Ground Forces units were part of a subordinate element that had its own approved patch.
A Private First Class wearing an Army Service Forces Patch
His branch insignia is Coast Artillery (used also by Antiaircraft Artillery).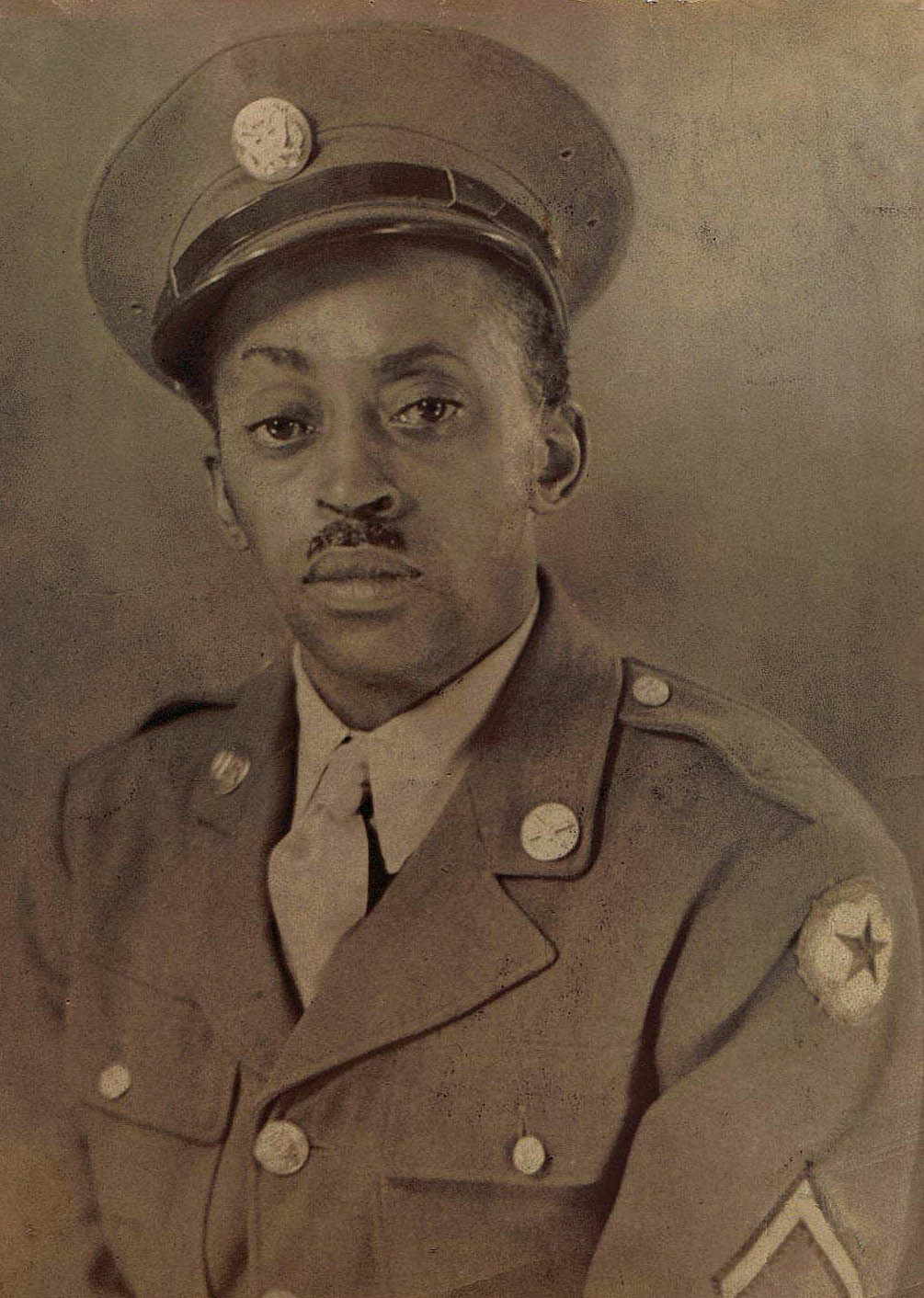 | | | | |
| --- | --- | --- | --- |
| | | | |
| Army Ground Forces 1922 (1) | General HQ Reserves 1941 (2) | Army Service Forces 1941 | Army Air Forces 1942 |
Army Groups
| | | | |
| --- | --- | --- | --- |
| | | | |
| First 1944 (3) | Sixth 1944 | 12th 1944 | 15th 1945 |
| E.T.O. | Southern France E.T.O. | E.T.O. | Italy |
Armies
| | | | | |
| --- | --- | --- | --- | --- |
| | | | | |
| First 1918 | Second 1918 | Third 1918 | Fourth 1927 | Fifth 1943 |
| E.T.O. | U.S. (training) | E.T.O. | U.S. (training) | Italy |
| | | | |
| --- | --- | --- | --- |
| | | | |
| Sixth 1945 | Seventh 1943 | Eight 1944 | Ninth 1944 |
| Pacific | E.T.O.) | Pacific | E.T.O. |
| | | | | |
| --- | --- | --- | --- | --- |
| | | | | |
| Tenth 1944 | 14th 1944 | 15th 1944 | 1stAllied Airborne 1945 (4) | 1stAllied Airborne 1945 (5) |
| Pacific | Not Active | E.T.O. | E.T.O. | E.T.O. |
Notes:
Date approved as General Headquarters
Units assigned directly to General Headquarters
The First Army Group was redesignated 12th Army Group
Courtesy Jay Graybeal (original theater made)
Variation English-made ("Airborne" rather than "Allied Airborne")

ABBREVIATIONS
E.T.O. is the European Theater of Operations.
The year given is the official date of approval of the insignia.


Discussion of Variations of Army Air Forces Shoulder Sleeve Insignia
Back to Army Shoulder Sleeve Insignia
Index to Site
Back to Home Page