Central Maryland Corvette Club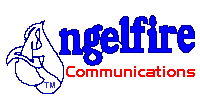 Who we are, what we do:
Dealer Sponsored, Ourisman Chevrolet, Wheaton Md.
NCCC member
Monthly Shop Night
Dealer discounts offered
The Central Maryland Corvette Club is a small group of Corvette Lovers who like to get together for rides, cruises and other family type activities. We meet monthly at a local reasturant or the Dealership. We donate to local childrens charitys. We have a monthly shop night at the dealership to do minor workmon the cars withn the assistance of a certified Corvette technichan. You can join us by sending an e-mail and we will contact you.
My Favorite Links
Angelfire - Easiest Free Home Pages
Great Corvette Graphics, free download available.
Noland Adams, Corvette Fever Magazine
Matt's Script Archive - Awesome Web Server Scripts

Email: cmvettes@aol.com