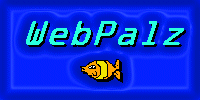 Contents
What is WebPalz?
How do I save them?
Links
Original Dollz
What is WebPalz?
I'm sure most of you have seen those dollz sites all over the web where you create your own doll *or pic of a girl/boy who you can dress up* ~ this is my version of the popular avatar creator. In fact here is my Dollz avatar:
You can use these WebPalz in the same way on your websites or as your avatar.
I will continue to add new ones as time allows, but in the mean time I have a selection of pets for your enjoyment. You just left click on the pic you would like to use on your website or as an avatar, hold down the mouse button and drag your cursor with the pic to the blank part of the screen, then let go of the mouse button *common drag and drop function* You keep doing so until you have all accesories/props you want in the same part of the screen then take a screenshot to save it *see next topic*. I'm sorry if this page is not viewable in all browsers right now since this is my first time trying this type of thing.
Please let me know if you have any ideas about website layout/coding. And have fun!
Thank you!
How do I save them?
Once all your pics or props are in the position you want them to appear on your site or as your avatar, you have several options. You can probably most easily press the PrtSc key on your keyboard (print screen) which saves the screenshot to your clipboard. Then in any paint program, just choose the paste option from the edit menu or press ctrl + v on your keyboard with the paint program the active window. Or if you have a screen capture program you may also use that to take a picture of your WebPalz and save it to any directory on your hard drive. If anyone needs any more help, feel free to email me (game_grrl@lycos.com) or contact me via message board. I will be adding more help options soon. Hope that was somewhat helpful :)
| | | |
| --- | --- | --- |
| from WebPalz | | www.angelfire.com/mb2/webpalz |

View My Guestbook
Sign My Guestbook

Links
If you would like to link to my site you may use this banner:
The Smart Sim
DesignerGrafix - web design services
Enter The Mystic
Random Links

Original Dollz