Bull Shoals~Lakeview Arkansas,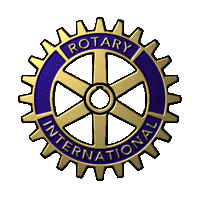 Rotary Club
PO Box 10, Bull Shoals, AR 72619
Club Founded 1961
Click here to add this site to your favorites!

Click Here to Learn about MENDS.
Paul Harris - (Click Photo)
Rotary International (Click Here)
Meetings: Wednesday 11:45, 178 Club, Bull Shoals
Fellow Rotartians - Come See Bull Shoals Lake and Visit Our Club !
Club Contacts:
Richard Vollmer - (870) 431 - 4573
Larry Strickert - Email Click Here
2002-2003 Officers:
President - Jan Schmeski
President Elect - Larry Strickert
Secretary - Cindy Stephens
Treasurer - Carolyn Eckman
Sgt at Arms - Randy Banks
2002-2003 Directors:
Club Service - Dave Sutherland
Community Service - Connie Coleman
Vocational Service - Bill Self
International Service - Richard Vollmer
Club Foundation - Bob Hobbs
Past President - Richard Vollmer
Internet Communications Officer:Larry Strickert
Scholarship Coordinator - Bill Jeffrey

LAKEVIEW - BULL SHOALS - FLIPPIN - SOUTH SHORE - LAKEVIEW MARINA
BULL SHOALS LAKE BOAT DOCK - AR GAME & FISH
View Our Guestbook
Sign Our Guestbook
Copyright 2001, 2002, 2003 - Bull Shoals~Lakeview Rotary
Web Page Designed By - Michael L. Beshears