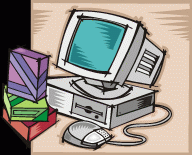 Welcome to Jim's Editing Service, dedicated to customer service and satisfaction. Our guarantee is that our client always feel we did everything in our power to successfully and timely complete his/her project.

This means that each and every client, each and every time, must receive the highest quality. Our pledge exists and is maintained on the smallest jobs, as well as the biggest jobs. As a small enterprise, we depend upon client references. If you feel you received excellent service, please share this with a friend or fellow employee.



Jim's Editing Service is located in Memphis, TN and available to accept all your submitted requests. We are delighted to provide thesis proofreading, manuscript editing, and resume writing services. Remember: spelling does count and you need another set of eyes.

With the experience and professionalism to quickly and correctly process your projects, Jim's provides you with a certain level of insurance. When you know that a professionally trained pair of eyes is reviewing your quality work, you also know a simple grammatical or typographical error will not tarnish your final product. Let Jim's Editing Service be your eyes!