Postcards of Various Dogs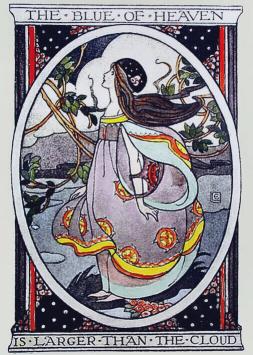 Girl and Wire Terrier,circa 1917 Italian Artist, signed Mauzan.
2 WIRE HAIRED FOX TERRIER Puppies having a chat on a British Birthday Greeting Postcard. Oh my by climbing into that pot, the Pup has apparently broken off a piece as it lays on the ground. I think someone is going to be in trouble. The one in the pot seems to be having the time of life. This card is postmarked 1937
Cat and Terrier circa 1917--Italian Artist signed Jan Marcos postcard.
Horse, Collie & Fox Hound, published by Raphael Tuck & Sons and is one of their Oilette cards. It has a message on the back and has been posted with a King George V penny red stamp, circa 1910's. The artist is N Drummond and the picture is titled "The Hunt Day". The surface is raised to mimic an oil painting.
Musical Dachshunds Circa 1910
This very pretty postcard was printed we believe pre 1914 in Saxony for Wildt and Kray of London. "Prince and the Pet"
SINGING DACHSHUND "In Love", 1911
DACHSHUNDS AND GOOSE
CRYING DACHSHUNDS
This Postcard comes from Germany and dates to the 1910's.
Entitled "Black Labrador Retriever", painted by Dorothy Oxborough. Seems to be a real photo, but it`s a painting
"It's not right for trees to grow so near the road!"
Harrison Fisher
"If nothing happens expect me soon".
Fox Terrier and Girl in Budapest
CUTE DACHSHUND
Dachshund with Children With Mirror, 1918 Postcard.
English Setters By Lucy Dawson (MAC)
GORDON SETTER 1907
DOGS BY REICHART, 1910
Golden Retriever and Westie, "My Turn".
Girl and Her Dog In Winter, 1925
1908 Postcard, Dachshunds With Horseshoe