Various Dogs and Cats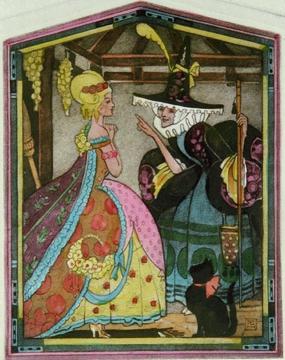 German postcard circa 1910-1920.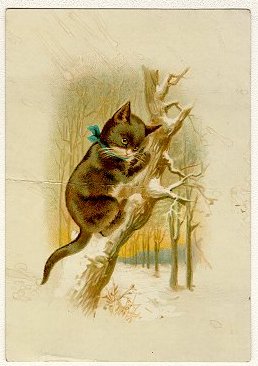 Victorian postcard.
Postcard published in 1910.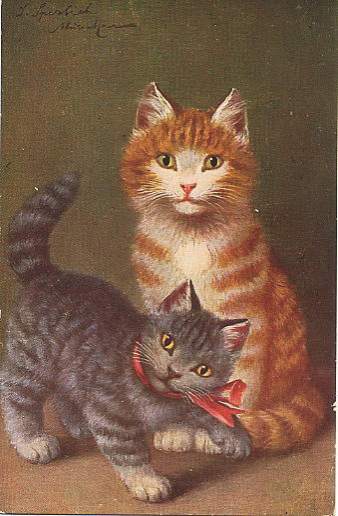 T. Sperlich postcard.
Artist Drawn French postcard, circa 1910-1930's.
The Sweetist Maltese!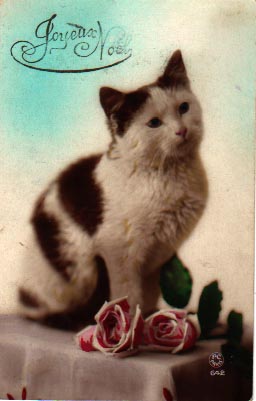 Cat & Roses, Tinted Photo Postcard 1921.
Rare Borzoi & Whippet turn of the century art postcard probably issued in Belgium or Holland.
Art drawn German postcard, used in 1909.
Shetland Sheepdog and Pups, posted in 1906.
Smooth Fox Terrier Portrait Postcard, posted in 1910 with a King Edward VII halfpenny green stamp, London.
Artist Signed art drawn postcard of two Borzoi Dogs outdoors. Sent from Italy to American, 1921.
Cairn Terrier Portrait Postcard by MAC (Lucy Dawson), circa 1940's.
CATS at OPERA House Original old from circa 1910 Artist signed T Sperlich postcard.
Cats at the seaside postcard, posted in 1914.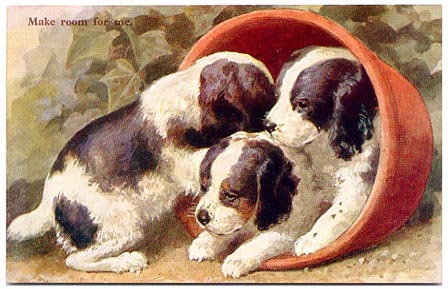 3 SPRINGER SPANIEL PUPPY DOGS on an unused British Postcard. These little guys are in an upturned Flower pot. The card is entitled: "MAKE ROOM FOR ME." Sweet little card is by Salmon Ltd, England
Art Nouveau Cat, 1906
Collies With Sheep
Head Study of Collies, 1919
Reichart Illustration of Collie, Jack Russell Terrier, and Bulldog, 1922
AIRDALE
PALS
BEAUTIFUL GIRL WITH CAT, 1916