Progressive Conservative Youth Association of Pictou-Antigonish-Guysborough
Welcome to the home page of the new Progressive Conservative Youth Association of the new riding of Pictou- Antigonish- Guysborough. The blue tide is rising, starting in the Atlantic and spreading to the Pacific. Read on to discover more about our group and how you can become a part of the "blue wave," and why we are proud to be Tories.
HISTORY: We are a relatively new group, coming into being only on April 1st, 1997; which was the time when we elected our executive and adopted our constitution. However, the PC Youth have been very active, playing an important role in the recent election, where we took this seat by storm.
ACTIVITIES: Since youth are the future of our party, the members of our group take part in various activities and functions. We meet on a regular basis, about once a month, followed by a social event. The PC Youth has a fundraising drive once a month and we also publish a newsletter called "Tory Talk" every two months.
CONTACT INFORMATION: PC Youth Association of Pictou Antigonish Guysborough 15 Pleasant Ave., 2nd Floor, Stellarton, Nova Scotia B0K 1S0 (902) 752-0756 inquis@hotmail.com
Executive List
President- Mark Hamilton
Vice President- Allen Stewart
Treasurer- Christopher Lockerbie
Secretary- Elizabeth Bradshaw
Director of Communications- Andrea Currie
Director of Recruitment- Lisa Doucette
Director of Organization- Amanda Pellerine
Our Links
Angelfire - Easiest Free Home Pages
PC Party of Canada
PC Youth Federation
Our Newsletter, Tory Talk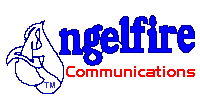 Email: inquis@hotmail.com