Home

Baby

Beauty

Books

Canadian

Education
Family/Household
Food

Garden
Health

Kids

Magazines

Pets

Product Testing

Recipes
Surveys Earn

Sweepstakes

Tips
Wearables


Link To Us
Sothungal's Freebies Newsletter July 28, 2020


Free Measuring Tape From Short And Fat Fabrics
Want A Free Measuring Tape? Fill out the form and they'll send you one out now






Win A 1980s Retro Candy Gift Box!
Enter to win a 1980's Retro Candy Gift Box! Includes over 57 pieces in a fun keepsake box! Or you can opt to receive a $40 Amazon gift card.






Free Rugged Beauty Nail Polish!
Look whatís coming soon in Daily Goodie Box - Rugged Beauty Nail Polish! This long lasting nail polish is free of 10 harsh chemicals normally found in nail polish and is never tested on animals. Not a member yet? - sign up here - itís totally Free! Check out their Facebook page for giveaways too!






HUBBLE - Get First Box Of Contacts for $1
Take the Hubble quiz and receive first box of contacts. With your first shipment you'll get 15 pairs of Hubble Lenses for $1.






Grocery Shoppers Needed - Cash & Prizes!
Join the exclusive Shopper's Nest Community where you can share your opinions about grocery shopping & win cash and/or prizes!






Possible Free Bissell ICONpet EDGE Cordless Vacuum
Register or login to Bzzagent and apply now for the chance to get a Free Bissell ICONpet EDGE Cordless Vacuum.






Free Ulta Makeup Collection
You can get free $200 Ulta coupons which can be used to get their Ulta makeup collection. Just follow our link, signup for a free account and then you will get to receive these coupons for free.






SurveyMomma
Share Your Opinions to Earn Up to $25 - $75 Per Survey






Free Subscription to Womenís Health Magazine
Take an easy 1 page survey, earn $30 credit that you can use for a Free Subscription to Womenís Health Magazine! They also have other magazines to choose from. There is No credit card required and nothing to cancel.






Brands Need You!
Get paid for reviewing products, sharing your opinion and influencing major brands. Sign up now!






Win A Yeti Hopper Cooler
Enter To Win A Yeti Hopper Flip 12 Cooler valued at $250.
(US, One Time Entry. Ends November 04, 2020)






Join Happy Legs Club for Just $4 A Month!
Join Happy Legs Club and use code SMOOTHLEGS and get 20% off! Select a premium razor (3 or 5 blade). Choose your frequency (every 2 or 3 months). 4 razors initially and 6 razors with each renewal. Be happy knowing that your new razors are on their way and shipping is always free. Normally delivered to your home in 3-5 days. Enjoy keeping your body smooth knowing you can CHANGE, SKIP or CANCEL your membership anytime, no questions asked.






Free Mmmint Bubble Sample
Whether youíre looking to cleanse your palate, perk up your mouth before a job interview, or if your breath needs a minty boost, thereís never a bad time to MMMint. Fill out your information for a FREE sample!






Influencers Needed - Cash - Rewards - Free Samples!
Join Survey Cabin for Free and earn cash, sweet rewards and free samples. You can earn up to $500! Get in now!






Free Rituals Body Cream
Join our mailing list now to choose a free product sample and finding happiness in the smallest things






Free Seabedee Gummies
Seabedee is giving away 1,000 FREE sample bags of gummies for all first time customers!






Win a $2,500 Crate and Kids Kids Room Makeover
Enter your email to sign up for their newsletter and be enter to win a $2,500 Crate and Kids Kids Room Makeover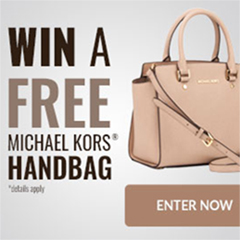 Disclaimer..All of the Free Stuff listed is free to the best of my knowledge.
I list the information only and have no interest in any of the companies listed.
All links were valid and working at the time they were posted. Offers can end or be
removed without notice.



Your Privacy is Important to us. Your information will never be sold or shared for any reason.

Privacy Policy



Copyright 1997-2020 Sothungal's Freebies. All Rights Reserved.




www.sothungalsfreebies.com