Home

Baby

Beauty

Books

Canadian

Education
Family/Household
Food

Garden
Health

Kids

Magazines

Pets

Product Testing

Recipes
Surveys Earn

Sweepstakes

Tips
Wearables


Link To Us
Sothungal's Freebies Newsletter July 15, 2020


Free Kiss Nail Salon Products
Register or login to Bzzagent and apply now for the chance to get Free Kiss Nail Salon Products.






Free Sample Packs!
They send out some really nice totally free sample packs! You'll also have a chance to win $500 just for signing up! They are currently looking for those with household incomes of $25,000 or more.






Free $5 Staples Reward for Teachers
Sign up now to become a Classroom Rewards recipient. Just fill out the form so parents can easily find and select you to receive their rewards. And be sure to encourage people to participate in this unique program, built to give back to teachers like you. Plus, earn a $5 gift reward just for enrolling from 06/28/2020 – 09/19/2020.






Free Subscription to Bon Appetit Magazine
Take an easy 1 page survey, earn $30 credit that you can use for a Free Subscription to Bon Appetit Magazine! They also have other magazines to choose from. There is No credit card required and nothing to cancel.






Get Paid To Test New Products!
Valued Opinions is now recruiting! Get paid to test new products and tell brands exactly what you think! You will be paid up to $5.00 for every product you test and survey you take! Get in Now!






Blue Buffalo Summer Sweepstakes
Enter Today To Win 1 of 9 Checks for $7,000!
(US, 3 Entries. Expires August 16, 2020)






Free Nature Nut Shampoo!
Look what's coming soon in Daily Goodie Box - Nature Nut Shampoo! The unique combination of five types of oils and butters from Shea, Argan, Macadamia, Coconut and Brazil nuts, deeply hydrates your hair, leaving it healthy, soft and shiny. Not a Daily Goodie Box member yet? - sign up here - it's totally Free! Check out their Facebook page for giveaways too!






Free $20 if you have a Fishing or Hunting License
I you have a state-issued hunting or fishing license that was purchased between January 1, 2019 and December 31, 2020 you can get $20 for free from MTN DEW. This will go live on Wednesday, July 15 at 10AM Eastern time, for the first 5,000.






Rewardsat65 - Senior Rewards! Win Big Rewards!
Live a Healthier lifestyle with rewardsat65. A community of 65 sharing fitness tips, recipes, and more. They also promote weekly and monthly drawings!






Free Recycling Bags from Curbside Clothing
85% of clothing does not get recycled or donated, it gets trashed. These bags are used to recycle unwanted clothing and housewares in re-usable condition. Fill out the form to get FREE green "Simple Recycling" bags.






Free Car Air Freshener Sample
Freshen your life with the world-famous air fresheners. Like all our fragrances, its high-quality, strong and long-lasting.






Free Kerastase Shu Uemura Art Of Hair
Register or login to Bzzagent and apply now for the chance to get a Free Kerastase Shu Uemura Art Of Hair Products.






Win a $100 Target Gift Card
Enter to win a $100 Target Gift Card! (07/31/2020)






Free Annie's Homegrown Stickers
They're giving away free stuff because it's the best way to spread the word about the organic foods movement and inspire others to think and learn about a better, more sustainable way of life.






Free Box of Beauty Products!
Grab a Free BabeBox filled with $80+ in beauty products. All products are cruelty-free certified. They only ask you to cover the small shipping cost. They take PayPal.






SurveyQueen
Make up to $100+ in your spare time simply by sharing your honest opinions and feedback with top brands and product manufacturers. It really is that easy.








Win a 1980's Retro Candy Gift Box!
Enter to Win a 1980's Retro Candy Gift Box! Includes over 57 pieces in a fun keepsake box! Or you can opt to receive a $40 Amazon gift card. (US only. Enter Once. Ends 7/31/20)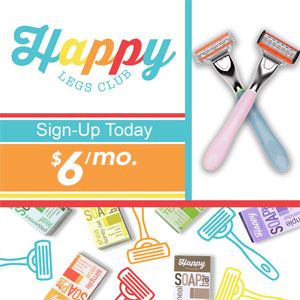 Disclaimer..All of the Free Stuff listed is free to the best of my knowledge.
I list the information only and have no interest in any of the companies listed.
All links were valid and working at the time they were posted. Offers can end or be
removed without notice.



Your Privacy is Important to us. Your information will never be sold or shared for any reason.

Privacy Policy



Copyright 1997-2020 Sothungal's Freebies. All Rights Reserved.




www.sothungalsfreebies.com