Home

Baby

Beauty

Books

Canadian

Education
Family/Household
Food

Garden
Health

Kids

Magazines

Pets

Product Testing

Recipes
Surveys Earn

Sweepstakes

Tips
Wearables


Link To Us
Sothungal's Freebies Newsletter July 11, 2020


Free Snickers Peanut Brownie Bars
Sign up to get notified. When the timer reaches zero, they will give out 1,000 Boxes of Free Snickers Peanut Brownie Bars.







Join Happy Legs Club for Just $4 A Month!
Join Happy Legs Club and use code SMOOTHLEGS and get 20% off! Select a premium razor (3 or 5 blade). Choose your frequency (every 2 or 3 months). 4 razors initially and 6 razors with each renewal. Be happy knowing that your new razors are on their way and shipping is always free. Normally delivered to your home in 3-5 days. Enjoy keeping your body smooth knowing you can CHANGE, SKIP or CANCEL your membership anytime, no questions asked.






Free Poise Impressa Sample Pack
Send away for a free Poise Impressa Sample Pack for light leaks! Complete the form and submit to order yours.






Order 5 Pairs of New Glasses from Warby Parke
Order 5 pairs of new glasses from Warby Parker for Home Try-On. Pick 5 frames - Warby Parker will mail them to you for free. Spend 5 full days with'em - Then send them back with our free shipping label. Find your favorite - Buy now from $95 or pay over time with Affirm






Product Testers Wanted!
OneOpinion pays you Cash for completing online marketing studies & product sampling! With high-paying surveys and free sample tests, itís easy & fun to earn your first $25. Get in now!






Free ASPCA Pet Safety Magnet & Window Decal
Get a free ASPCA Pet Safety Pack with a free pet rescue window decal and a free ASPCA Animal Poison Control Center magnet.






Win a 1980's Retro Candy Gift Box!
Enter to Win a 1980's Retro Candy Gift Box! Includes over 57 pieces in a fun keepsake box! Or you can opt to receive a $40 Amazon gift card. (US only. Enter Once. Ends 7/31/20)






Free Big Fat Belly Good Cajun Seasonings
Fill out your mailing info to receive complimentary samples of all their seasoning flavors.






Free Vegan Starter Kit
Order a Free Vegan Starter Kit. The vegan starter kit has everything from recipes and tips on eating out to health information.






Weekly Winner - $500 Cash!
Enter for a chance to win a $500 Cash Prize weekly!






Earn Up To $70 A Day!
Join Hintsters take surveys and write reviews about products and services you use We will pay you cash for each review or survey you complete.






Free L.A. Girl Eyeshadow Palettes
Register or login to Bzzagent and apply now for the chance to get a Free L.A. Girl Eyeshadow Palettes.






Free Healthy Living Freebies
Claim Free Sample Now!!Here at Healthy Living Freebies, we find the best freebies, deals, coupons, and sweepstakes from across the web so you never miss out on savings!






Free Carlson Pet Products
Join Carlson Product Testing program for the chance to receive free Carlsn Pet Products - gates, beds, crates & more!






Free Maker's Mark Ambassador Gifts Every Year
Become a Maker's Mark Ambassador and receive free goodies throughout the year and special holiday items sent every year around Christmas time. Just visit the following page and complete the registration form to join. For the Barrel number at the bottom of the form you can put any number of your choice there.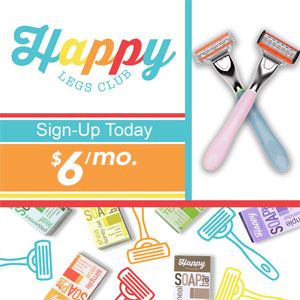 Disclaimer..All of the Free Stuff listed is free to the best of my knowledge.
I list the information only and have no interest in any of the companies listed.
All links were valid and working at the time they were posted. Offers can end or be
removed without notice.



Your Privacy is Important to us. Your information will never be sold or shared for any reason.

Privacy Policy



Copyright 1997-2020 Sothungal's Freebies. All Rights Reserved.




www.sothungalsfreebies.com