Home

Baby

Beauty

Books

Canadian

Education
Family/Household
Food

Garden
Health

Kids

Magazines

Pets

Product Testing

Surveys Earn

Sweepstakes

Wearables


Link To Us
Sothungal's Freebies Newsletter April 7, 2021


Free Optivida Complete Essentials 3-Day Sample Pack
Fill out the short form to request your free samples.








P&G Good Everyday Rewards!
Sign up to Save $, Earn Rewards and Win Free P&G Products!








Sutter Home Groceries Sweepstakes
Enter for a chance to win one of twenty prizes of a $100 Visa gift card! (Must be 21, US, Enter once, Ends 4/30/21)








Free O'Snap Dietary Sleep Supplement Sample
Fill out the simple form to get a Free O'Snap Sleep Supplement Sample.








Get Cash In The Mail For Testing Products!
Opinion Outpost sends fun, short surveys & product tests with cash to pay you for your time! This one in the image was for a disposable washcloth study they sent out. You can complete online surveys too. Simply create a free account and confirm your email.








High Value Aleve Coupon
Grab this high value coupon and save $4.00 on two Aleve products.









Free SOS Electrolyte Drink Mix
Social Nature is offering members the chance to try SOS Electrolyte Drink Mix for Free. Click the 'Apply to Try' button and if you're selected you will get a voucher for a FREE pack of SOS Hydration Electrolyte Drink Mix.








Possible Free La Victoria Salsa
Register or login to Bzzagent and apply now for the chance to get a Free La Victoria Salsa in exchange for a review.








Allure Beauty Box Sweepstakes
Register for Weekly Prizes and a chance to Win Allure Beauty Box Sweepstakes.








Tryazon Deflecto Clean up the Clutter Party
100 hosts selected for this party will receive a party pack valued at $75+, containing the following items (colors will vary for each item):

* Antimicrobial Kids Lap Tray
* Antimicrobial Kids Pencil Box
* Antimicrobial Kids Storage Caddy
* 2 Antimicrobial Kids Finger Paint Tray
* 2 Antimicrobial Kids Book Bin
* 3 Antimicrobial Kids 6 Cup Caddy
* 12 Antimicrobial Kids No Spill Paint Cup
* Party Host Guide to help you plan and carry out the party!








Free Kratom Wave Sample Pack
Every free sample package we send out will contain all 3 of the following powders:
● 8 Grams Of Green Maeng Da
● 8 Grams Of White Maeng Da
● 8 Grams Of Red Maeng Da
In total, you will receive 15 Grams of FREE kratom powder just for trying Kratom Wave!








DGB - Free Max Mallow
Daily Goodie Box will send you a box of free goodies and all you have to do is let them know what you think. It's more than just Free Samples!








Free Spring Samples from SampleSource
Login or register to get Free Spring Samples from SampleSource.








thePinkPanel: Matte-Finish Foundation Beauty Product Testing Application
thePinkPanel are looking for women who are regular facial makeup users who are interested in testing a new Matte-Finish Foundation. We have shades available for a wide range of skin tones and all ethnicities. If you'd like to test a Matte-Finish Foundation for 3 days and participate in 1 online product survey, we'd love to hear from you! For testing this product, you'll receive a $25 Amazon.com e-card! Please complete the screener to see if you qualify!








Free Braille Book Every Month!
The Braille Books Program provides blind children a free Braille book every month from a popular children's reading series.








Free Color Street Nail Polish Strips!
Get a FREE 2-pack of nails!








L'Oreal Consumer Participation Panel!
Are you a beauty junkie? Love all things makeup, skincare, hair care etc? Do you enjoy sharing your opinion about those products? Would you love to receive these items to try for free?








Become A Fox Brim Product Tester!
Right now you can get a Free Skin & Haircare Samples to test. Register to become a product tester. Review products and give feed back.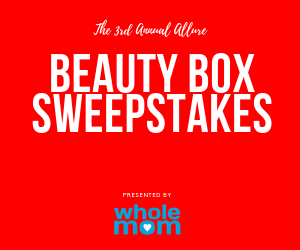 Disclaimer..All of the Free Stuff listed is free to the best of my knowledge.
I list the information only and have no interest in any of the companies listed.
All links were valid and working at the time they were posted. Offers can end or be
removed without notice.



Your Privacy is Important to us. Your information will never be sold or shared for any reason.

Privacy Policy



Copyright 1997-2021 Sothungal's Freebies. All Rights Reserved.




www.sothungalsfreebies.com