Home

Baby

Beauty

Books

Canadian

Education
Family/Household
Food

Garden
Health

Kids

Magazines

Pets

Product Testing

Surveys Earn

Sweepstakes

Wearables


Link To Us
Sothungal's Freebies Newsletter April 1, 2021


Free Stress Ball from 1001 Stress Balls
To get a free Stress Ball from 1001 Stress Balls, choose a product, click on it to turn the page. There, next to the picture, you will find the link (Request Sample) hit it and enter your contact and shipping information to receive your free sample.








Free NUK Sensitive Pacifier
Fill out the form with your information.








Earn FREE Gift Cards From Vocalyz!
Participate in our surveys and inspire change. Plus our fun games allow you to win extra prizes! It's free and quick to register, only 2 minutes before you can start earning great rewards.








Free 12-Pack of CLIF Bar Sweet & Salty!
Sign up for a chance to try a 12-pack of CLIF Bar Sweet & Salty for free with Tryable! Register or log in and complete the survey to apply!








Peloton Bike - Product Test Available!
Be one of the our selected reviewers to Test and Keep this amazing bike! Register your details with US Product Testing for your chance to be selected to get a brand new Peleton Bike to Keep!








Win A Hamilton Beach Bread Maker!
2 Lb Capacity Digital, Programmable, 12 Settings + Gluten Free, Dishwasher Safe Pan + 2 Kneading Paddles, Black. Winner Announced On Friday, April 2nd!








Free L.A. Girl Hey Hey Vacay 16 Color Eyeshadow
Register or login to Bzzagent and apply now for the chance to get Free Eyeshadow in exchange for a review.








Free Lights Out! Sea Turtles Dig In The Dark Bumper Sticker
Order a Free Lights Out! Sea Turtles Dig In The Dark Bumper Sticker to help remind beachfront property owners to turn off lights by 10 p.m. during nesting.








Funovation Panel - Toy Testers Wanted!
Join the Funovation Panel for a chance to win a $50 Amazon Gift Card and participate in in-home toy tests! The Funovation Panel is a community of families that provide their feedback about new toys, videos, images, and much more. Members are invited to participate in projects such as in-home toy tests, early screening of TV shows, trend identification, and provide input on toys and ideas.








Free Rise Oat Milk
Social Nature is offering members the chance to try Rise Oat Milk for Free. Click the 'Apply to Try' button and if you're selected you will get a voucher for a a FREE Organic Oat Milk, 32 fl oz.








KitchenAid Artisan Mixer Sweeps
Register for a chance to Win KitchenAid Artisan Mixer Sweepstakes.








Free Dime by Skullcandy True Wireless Earbuds
Apply for the chance to try Dime by Skullcandy True Wireless Earbuds for free with The Insiders! Complete the form to apply for your chance to receive a free pack!









The poster giveaway will go live on February 26, 2021, and posters will be mailed out during the months of March and April 2021 while supplies last, limit one poster per person or organization. Scroll down the page and click "Request a poster."








Printable Grocery Coupons
It's a new month and that means tons of new coupons! Save on groceries, baby, household products, health and personal care products and so much more! Plus, the newest coupons are always on top - never miss a hot coupon again!








Free Sample of Flor Biz CBD Product
Request a free Flor Biz CBD product sample! Choose from: Natural, Fresh Berry or Vanilla Dream. Be sure to confirm via email after signing up for your free sample.








Earn $2 to $75 per Completed Survey from Survey Junkie
Join the Survey Junkie Panel to shape products and services, and earn $2 to $75 per completed survey. They offer popular gift cards or cash-out via PayPal.








$500 Super Grocery Sweepstakes
Enter the Super Grocery Sweepstakes for your chance to win $500 in groceries! (US Only. Enter Once. Ends 6/28/21)








3rd Annual Allure Beauty Box Sweepstakes!
Fill out the short entry form for your chance to win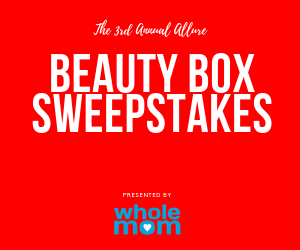 Disclaimer..All of the Free Stuff listed is free to the best of my knowledge.
I list the information only and have no interest in any of the companies listed.
All links were valid and working at the time they were posted. Offers can end or be
removed without notice.



Your Privacy is Important to us. Your information will never be sold or shared for any reason.

Privacy Policy



Copyright 1997-2021 Sothungal's Freebies. All Rights Reserved.




www.sothungalsfreebies.com