Home

Baby

Beauty

Books

Canadian

Education
Family/Household
Food

Garden
Health

Kids

Magazines

Pets

Product Testing

Recipes
Surveys Earn

Sweepstakes

Tips
Wearables


Link To Us
Sothungal's Freebies Newsletter March 31, 2020


Free Back to the Roots Growing Kits for Kids
Back to the Roots are offering hundreds of Back to the Roots Growing Kits to kids for free! If you're an educator, parent, working at a daycare, supporting multiple neighborhood kids at home or know someone who could use a helping hand during the coming weeks due to the closures, then fill in the form on the linked page to apply for free bundles of their Back to the Roots Organic Gardening Kits to grow with your at-home students!






FREE 8x8, 12x12, OR 11x14 PhotoCanvas + Shipping
Limited time offer! Claim your FREE canvas. Award-winning customer service and museum-quality prints. You can even upload your photos straight from Facebook/ Instagram. Just pay shipping and handling.






Food Stamps Assistance
By downloading our free guide, you'll learn all about the SNAP Food Stamp program and how it can help secure your household's food budget.






Free Subscription to Good Housekeeping Magazine
Take an easy 1 page survey, earn $30 credit that you can use for a Free Subscription to Good Housekeeping Magazine! They also have other magazines to choose from. There is No credit card required and nothing to cancel.







Get Paid Working From Home
Are You Ready to Be the Boss? Determine YOUR OWN worth, set your own hours - and work when YOU want to.






Earn A Free Ninja Foodie Grill!
You can get lots of free stuff like gift cards, cash and prizes like this Ninja Grill when you join VIP Voice and take short surveys and polls. Just sign up for Free and be sure to check your email and confirm.






Free 31 Secret Restaurant Copycat Recipes Cookbook!
Make delicious restaurant-quality dishes at home with this help of this Free Copycat Recipes Cookbook. From Cracker Barrel copycat recipes like Old Country Store Fried Apples, Friday's Hot Artichoke and Spinach Dip, Panda Express Orange Chicken, Applebee's Bourbon Steak, Homemade Red Lobster Cheddar Bay Biscuits, to McDonald's Big Mac Sauce, these copycat restaurant recipes let you replicate that classic restaurant taste.






InboxPays- Spin To Win
Get paid to play games. Spin to Win our jackpot. Spin the wheel to maximize your earnings!






Free Liquid I.V. Products For Healthcare Workers
Fill out the form and upload a picture of your badge or ID.






Sephora PLAY! Sweepstakes
Get a subscription to Play! by SEPHORA with a complimentary Visa Gift Card! Just complete our short survey.






Up to 4 Free Hand Soaps!
The CDC has advised us that washing our hands is the best way to protect against Coronavirus. Get up to 4 Free Non-Toxic Aloe Hand Soaps today with the bundle of your choice + Free Bottles + Free Shipping! Your hands will be moisturized and germ free!






Free Universal Standard Foundation Clothing Item for Medical Workers
"As a token of our gratitude, we're offering a free piece of Foundation to every doctor, nurse, and medical worker who wants one, while supplies last. Foundation is our collection of incredibly soft tees, bodysuits, and tanks: perfect for layering under scrubs, or changing into at home after a long shift. Email a photo of your credential to mailto:us@universalstandard.net for a little bit of comfort, from US to you."






Free Argan Oil Elixir
Argan Essence is giving away free samples of their Argan oil elixir, so hurry up and get one for yourself right now.






SafeBreath Pro CoronaVirus Protection Mask
Reduce the risk of airborne diseases with this SPECIAL OFFER: FreshSleep360 - SafeBreath Pro 50% Off! Free Delivery On Every Order Today!

✔ Best Comfortable Fit Air Mask
✔ Full Nose and Mouth Cover Maximum Protection
✔ General Smog, Allergens, Air Pollution Protection
✔ Extremely Lightweight Put and Forget
✔ Washable and Reusable






Free Knorr Rice
Home Tester Club is giving away free Knorr Rice so head over to their website, scroll down a bit and click on Register button for a chance to get your hands on this free Knorr Rice.






Free Dermablend Full Coverage Concealer
Want to try out a sample of Dermablend full coverage concealer for free? If so then head over to BzzAgent and get yourself registered and you will get to try this product for free






Free Ulta Beauty Products
You can get free $200 Ulta coupons which can be used to get their Ulta Beauty Products. Just signup for a free account and then you will get to receive these coupons for free.






Free Neutrogena Facial Cleanser & Mask Set
Home Tester Club is giving away free Neutrogena Facial Cleanser & Mask sets so head over to their website, scroll down a bit and click on Register button under the Free Products section and you will be able to get this for free.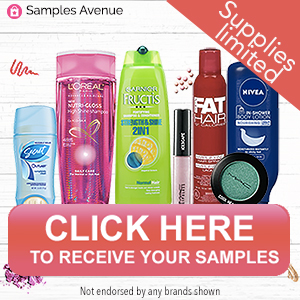 Disclaimer..All of the Free Stuff listed is free to the best of my knowledge.
I list the information only and have no interest in any of the companies listed.
All links were valid and working at the time they were posted. Offers can end or be
removed without notice.



Your Privacy is Important to us. Your information will never be sold or shared for any reason.

Privacy Policy



Copyright 1997-2020 Sothungal's Freebies. All Rights Reserved.




www.sothungalsfreebies.com