Home

Baby

Beauty

Books

Canadian

Education
Family/Household
Food

Garden
Health

Kids

Magazines

Pets

Product Testing

Surveys Earn

Sweepstakes

Wearables


Link To Us
Sothungal's Freebies Newsletter December 8, 2022


Possible Free Simple Smoothing Facial Scrub Sample
Fill out the form to see if you qualify for a Free Simple Smoothing Facial Scrub sample.








Free Diabetes Medical ID
Complete the form to get your Free Diabetes Medical ID bracelet. Note: They are currently out of stock and they'll send your band as soon as new stock arrives.








Free Eat the Change Mushroom Jerky
Register and log in with Social Nature for the chance to try Eat the Change Mushroom Jerky for free! Just click the 'Apply to Try' button and those selected will receive a free item!








Brands Need You - Get Paid!
Share your opinion to help brands deliver better products & services. Try Free Products! Earn $2-$75 per survey and up to $150 for focus groups! Join for Free today and make sure to confirm your email.

Check out some of these things people have received!!

- Kristen got a free Keurig!
- Robin earned two $50 Amazon gift cards in 3 weeks!
- Tracey received free diapers!
- John made $24 in just 4 days!








P&G Good Everyday Rewards & Coupons
Log-in or sign up for a P&G Good Everyday account. P&G Good Everyday is a Rewards and Coupon Program for your favorite brands, like Tide, Crest, Dawn, Bounty and 60 more. Earn up to $150 + in Rewards annually for brands you already use and love. And, P&G Donates to Charity on your behalf.








Apply to Sample Hartz Disposable Dog Diapers and Male Dog Wraps!
Are you interested in sampling their Dog Diapers or Male Dog Wraps for free as part of their sampling and feedback program? Enter your information to be considered for their next program.









Influencers Needed - Instant Rewards!
Toluna is looking for new members to influence some of the world's largest brands, share your insights, and be rewarded - Instantly - with PayPal cash or your choice of gift cards. Just sign up for Free and be sure to confirm your email.








Free Flexitol Hand Balm!
Look what's coming soon in Daily Goodie Box - Flexitol Hand Balm! It contains 10% Urea in a rich moisturizing base to care for very dry hands. This nourishing formulation has been developed in conjunction with dermatologists to soothe itchy, irritated skin. Not a member yet? - sign up here - it's totally Free! Check out their Facebook page for giveaways too!








Free Can of Dude Perfect Jalapeno & Bacon Beans
Print out the coupon to get your Free Can of Dude Perfect Jalapeno & Bacon Beans.








Jetsetty - $100 Shopping Spree
Enter for a chance to win a shopping Spree fund!








Free Medium Iced Coffee at Dunkin Donuts
If you use their app (or you can download it via the link), click on your account, then offers & rewards, then scroll to the bottom and enter promo code WALLOWSXDUNKIN . Expires December 14.








Bath & Body Works Samples
Enter for a chance to claim your Bath and Body summer samples delivered right to your doorstep absolutely Free!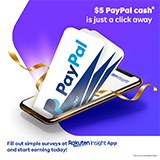 Rakuten Insight Panel
Turn your opinions into extra earnings. Fill out a few quick questions about yourself. Take online sureys and earn points for completion. Exchange points for a selection of real rewards.








Free pH Test Strips for Women
Fill out the form to get Free Vaginal pH Test Strips.








Free Branson Swag Bag
Fill out the form to claim your Free Branson Swag bag. Includes a Branson map, a Branson Guest Card Savings Book with over $7,000 in savings, a Tanger Outlets Coupon Book and more.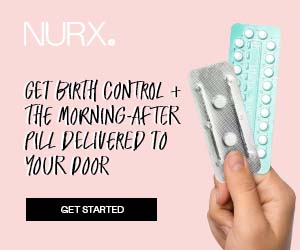 Disclaimer..All of the Free Stuff listed is free to the best of my knowledge.
I list the information only and have no interest in any of the companies listed.
All links were valid and working at the time they were posted. Offers can end or be
removed without notice.



Your Privacy is Important to us. Your information will never be sold or shared for any reason.

Privacy Policy



Copyright 1997-2022 Sothungal's Freebies. All Rights Reserved.




www.sothungalsfreebies.com