Home

Baby

Beauty

Books

Canadian

Education
Family/Household
Food

Garden
Health

Kids

Magazines

Pets

Product Testing

Recipes
Surveys Earn

Sweepstakes

Tips
Wearables


Link To Us

Sothungal's Freebies Newsletter December 5, 2019


Free Perfume BLUE De Flower Of Story
Simply complete the short form to receive a sample of Perfume BLUE De Flower Of Story.






Free Chick-Fil-A Personalized Christmas Time Card
Get a Free Chick-Fil-A Personalized Christmas Time Card. Fill out the sections with the name of a friend or loved one, your email, a mailing address, and how you'd like to spend your time together. Once you're done, they'll send the completed Time Card to you (so you can hand-deliver it) or mail it directly to them Each person may submit up to three Time Card requests, while supplies last. Time Card orders placed by 12/10 should be delivered before Christmas.






Free 12 Days of Christmas Cookies Cookbook
Sign up and receive Free Christmas Cookbook.






Free $5 For Signing Up!
Join "Get Paid to Try" and you will not only get a $5 signup bonus but also get to try out various products for free. Signup with your details to get started.






Free Qderma Nourishing Cream
Get a free Qderma Nourishing Cream Sample! This cream delicately moisturizes and nourishes even the driest skin. It has a lasting moisturizing effect on dehydrated facial skin, preventing the effects of ageing.






Free Natures Craft Health Supplement
Get a Free Natures Craft Health Supplement sample. There are 6 different ones to choose from.






Free Lego Christmas Catalog 2019
The 2019's Christmas toy book is packed to the brim with more significant, more eye-catching builds. The quickest way to receive a catalog is to fill out a request form.






Free L'Oreal Paris Age Perfect Brow Magnifying Pencil
Receive a FREE L'Oreal Paris Age Perfect Brow Magnifying Pencil if you promise to write a review. Shapes and fills in sparse brows, for a naturally defined brow look. To qualify, just fill out your details as required.






Spectators Top 10 Bottle Of Wine Giveaway
Each year since 1988, Wine Spectator has released its Top 100 list, where our editors select the most exciting wines from the thousands we reviewed during the course of the year. Enter our sweepstakes for a once-in-a-lifetime chance to win the Top 10 wines of 2018! (US, Enter Daily, Ends December 31st, 2019)






Burger King Winter Whopperland Sweepstakes & Instant Win
Play for a chance to Instantly Win one of 41,529,253 prizes including Burger King food products, one year of Redbox, Beaches Resorts Luxury included accommodations for four, Roku Express players, 50" Roku TV's, cash, t-shirts, a 2020 Jeep Renegade, bicycles, Chromebooks and lots more. One Grand Prize winner will receive a check in the amount of $35,000. (Must be age of majority, US, Enter daily, Ends 12/31/19)






Free Subscription to Better Homes & Garden Magazine
Take an easy 1 page survey, earn $30 credit that you can use for a Free Subscription to Better Homes & Garden Magazine! They also have other magazines to choose from. There is No credit card required and nothing to cancel.






New Energizer Batteries Coupon
Print out this new coupon and save $1.00 on any one package of Energizer Batteries. If you can combine this coupon with a sale you'll save even more.







KitchenAid Artisan Stand Mixer Giveaway!
Enter for a chance to win a KitchenAid Artisan 5qt Stand Mixer! (US Only. Multiple Entries. Ends 12/27/19).






">Free Michael's Naturopathic Sleep Factors!
Look what's in next months Daily Goodie Box, Michael's Naturopathic Sleep Factors! Many nutrients are necessary even during sleep. Sleep Factors contains 5-HTP, Melatonin and other nutrients to support falling asleep naturally with no "hangover" feeling the next morning. Not a member yet? - sign up here - it's totally Free! Check out their Facebook page for giveaways too!






Free Atreus Beauty Product
Nourishing your hair, starting with ginger oil control! Shampoo contains ginger root extract, cocamide, citric acid and wheat protein, deeply oil control, clean dirt, strengthen hair roots and anti-dandruff itching, at the same time, nourishes weak hair and restore its volume and radiance.






Tahitian Noni Essential Oil Free Sample
Explore the floral & relaxing scents and different earthy, spicy, soothing scents! Fill in your information to sample these Tahitian Noni Essential Oils!






Pampers Pure Protection Diapers
Order Pampers Pure Protection Diapers, 0% Chlorine Bleaching & Fragrance from Walmart, Amazon, Target or PampersPure.com.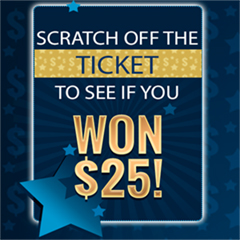 Disclaimer..All of the Free Stuff listed is free to the best of my knowledge.
I list the information only and have no interest in any of the companies listed.
All links were valid and working at the time they were posted. Offers can end or be
removed without notice.



Your Privacy is Important to us. Your information will never be sold or shared for any reason.

Privacy Policy



Copyright 1997-2019 Sothungal's Freebies. All Rights Reserved.




www.sothungalsfreebies.com