Home

Baby

Beauty

Books

Canadian

Education
Family/Household
Food

Garden
Health

Kids

Magazines

Pets

Product Testing

Recipes
Surveys Earn

Sweepstakes

Tips
Wearables


Link To Us
Sothungal's Freebies Newsletter December 4, 2020


Free Lucas John Foundation Bracelet
Click the "yes I want to help save lucas" button and fill out the form to get a Free Lucas John Foundation Awareness bracelet.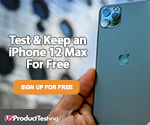 Product Testing: iPhone 12 Pro Max
Become a product tester and you could get a chance to win iPhone 12 Pro Max Free worth $999!








Free Conair SmoothWrap Chat Pack
Sign up to be a Conair SmoothWrap Dryer Chatterbox. Those selected will get a great Chat Pack that includes: 1 Conair SmoothWrap Dryer, 1 Conair Ladies Trimmer, 1 set of Hair accessories.








TruConnect - Free Cell Phone Service
Free Talk, Text, and Data each month plus free International Calling to Select Countries. You may even qualify for a free 5" LTE Android smartphone! See if you qualify.








Free 2021 Roadsides in Bloom Calendar
Just fill out the simple form to request your Free 2021 Roadsides in Bloom Calendar.








Product Test - Playstation 5
Sign up to test & keep the brand new Playstation 5! Simply register and complete the questionnaire and if you are selected, you will be sent a Free Playstation 5 to test & keep for Free!








Samples Up
Register with SamplesUp and get free samples from your favorite brands.








Free Self-Watering Succulent Grow Kit
Social Nature is offering members the chance to try Back to the Roots Self-Watering Succulent Grow Kit for Free. Click the 'Apply to Try' button and if you're selected you will get a voucher for a Free Self-Watering Grow Kit.








Free Amazon Gift Cards, iPads, and More!
This is simple. Install and keep MobileXpression app on your phone or tablet for 7 days. You'll then earn a token to play their game for a prize. There are over 700 prizes including iPads, Kindles, game systems, gift cards, and more! Everyone will at least win an Amazon Gift Card! Hurry, spots are limited each month!








Free Dental Assessment Kit!
Sign up now to score a FREE Dental assessment kit from Wally, while supplies last! You take a short less than 1 minute survey and they will email you asking for shipping information. Email arrives in under 10 minutes.








Free Sample of EZ Cat Pads!
Fill out the form withyour info to request your free EZ Cat Pads.








Free Animal Whey Protein Sample
Universal Nutrition has been providing cutting edge and staple nutritional products since 1977. Just fill out the form to order yours now!








Influencers Needed - Instant Rewards!
Toluna is looking for new members to influence some of the world's largest brands, share your insights, and be rewarded - Instantly - with PayPal cash or your choice of gift cards. Just sign up for Free and be sure to confirm your email.








Free 2021 HOPE Health Calendar
Get a free sample 2021 HOPE Health Calendar.








Social Nature – Free Loose Leaf Tea
Log into your Social Nature account and select "Apply To Try". If selected, you'll get a voucher for a free pouch of Tiesta Tea Loose Leaf Tea.








Step2 Toy Testers
Step2 is looking for toy testers. If you're interested in testing out some of their newest toys apply now.








Free Bath & Body Works Gift Cards and More!
Don't miss out on this! Right now you can share your opinion and get Free Bath & Body Works Gift Cards & More! Just register for free & confirm your email - it's easy! You can also choose gift cards from Amazon, Jelly Belly, CVS, Fandango, Lowes and many others!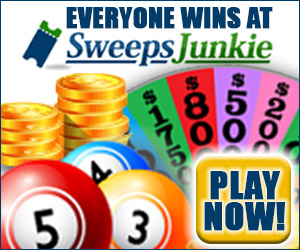 Disclaimer..All of the Free Stuff listed is free to the best of my knowledge.
I list the information only and have no interest in any of the companies listed.
All links were valid and working at the time they were posted. Offers can end or be
removed without notice.



Your Privacy is Important to us. Your information will never be sold or shared for any reason.

Privacy Policy



Copyright 1997-2020 Sothungal's Freebies. All Rights Reserved.




www.sothungalsfreebies.com