Home

Baby

Beauty

Books

Canadian

Education
Family/Household
Food

Garden
Health

Kids

Magazines

Pets

Product Testing

Recipes
Surveys Earn

Sweepstakes

Tips
Wearables


Link To Us
Sothungal's Freebies Newsletter December 23, 2019


Free PKT Vitamin Packet
You can get yourself a PKT vitamin packet for free. All you have to do is, click on Add to Cart button after that check out and join them in order to get it delivered right at your doorsteps.






OpenSky - Free $66 To Shop With!
Get up to 90% off all the things you're looking for and countless amazing things you weren't. Kitchen, electronics, home, jewelry, beauty, apparel and more! Right now they're giving you $66 to shop with!






Free Whimsical Wolf Stickers
Fill out the form for free Whimsical Wolf stickers.







Free Book "Favecrafts - 25 Cool Things to Do With Old Wine Bottles"
From your living room to your garden, these wine bottle crafts can help add beauty and charm to your décor. Turn wine bottles into colorful vases, wind chimes, and even colorful tea light holders. Lrom your living room to your garden, these wine bottle crafts can help add beauty and charm to your décor. Turn wine bottles into colorful vases, wind chimes, and even colorful tea light holders.






Credit Sesame - Free Credit Score
Manage your credit and Build your Future with Credit Sesame. Simplify your path to a great credit score. Your financial wellness begins here. Check out your Free Score Credit Sesame.






Free Ear Buds with Zippered Case
Click "Request Free Sample" to request this freebie. This imprinted combo offers a new set of ear buds and a safe place to store them. Comes in assorted colors.






Free Online Accounting Software
Get this Free Online Accounting Software. It's totally free, no credit card required or anything and it's simple to use.






Free Tip-Over Restraint Hardware Kits from IKEA
Just fill out your mailing info to get Free Tip-Over Restraint Hardware Kits from IKEA. Kits are available for both children and adult chest/dressers.






Free Muti Tool or Card Knife.
Fill out the form to receive a free sample.






Free Rubbermaid TakeAlongs Food Storage Containers, 40 Piece Set
Visit Walmart through TopCashback, purchase a Rubbermaid TakeAlongs Food Storage Containers, 40 Piece Set, Ruby Red for $9.97 and then shop as normal. Within fourteen days $9.98 cashback will post in your TopCashback account.






Free Blue Planet II Poster
Request a free Blue Planet II poster from OpenLearn.






Free Palto Alto Wine Corkscrew
Fill out the information form to request your free Palto Alto Wine Corkscrew.






Free Great River Road 10 State Map
Order a Free Great River Road Travel Map. It's a full-color map for exploring the 10-state Great River Road National Scenic Byway. The map guides travelers along the official route and includes information about the more than 70 Great River Road Interpretive Centers. This map is an essential item for anyone traveling along the Mississippi River.






Free Bumpn Swag Bag
Sign up to receive a free Swag Bag from Bumpn! A Twitter handle is required to request your free bag. Bumpn is a social media app that you can use to share photos and meet new people – you can like, comment, and discover more awesome photos and videos.






Free Tee Shirt For Those Who Are a Nursing Student
You deserve to celebrate your progress towards becoming a Nurse. Show everyone what you aspire to be with this free t-shirt.






10 Free "Because I Said I Would" Index Cards
Get 10 free Index Cards thanks to "Because I Said I Would". You can order your 10 free cards by visiting their site and entering in your mailing info.






MyGreenFills - Free Laundry Detergent!
Sign up today and get enough Free Natural, Non-Toxic laundry soap to do 50 loads of laundry delivered right to your door! You'll pay just a small shipping charge.






Free Coffee Tamper
If you are a coffee lover then you will definitely want to get a coffee tamper for free. Head over to Verified coffee where they are sending out free coffee tampers and you just need to supply them with your mailing info.






Free t's OooooooKaaaaaaay! Wristband
Get a FREE wristband in the mail by simply filling out this form! Wristbands are either PINK or GREEN and features Kira Michels signature phrase "It's OooooooKaaaaaaay!!!"






Free Curvy Canvas Lunch To Go Set
Get a Free Curvy Canvas Lunch To Go Set! This lunch set includes a 100% cotton canvas cooler insulated lunch tote, a sports bottle, a sandwich bag and a lunch container. Available in 6 colors. Just click on the Request a Sample button to order yours.






Free Budweiser Swag!
Join Budweiser Rewards to start earning Free Budweiser Swag! Sign up and complete different tasks to earn points. Then redeem your points for free Budweiser swag like t-shirts, hoodies, gift sets, duffle bag and more! Valid for those 21 years of age and older.






Free Sample Box from PINCHme
PINCHme has been sending some great monthly sample boxes. Register with your Facebook or complete the registration form to qualify for a sample box this Tuesday May-15-2018. Be quick, on this Sample Tuesday, to choose the samples from your favorite brands and the ones you've been willing to try. * Available on a first-come, first-served basis.






Valvoline - Free T-Shirts, Hats, Lunch Boxes & More!
Join Team Valvoline and start earning awesome freebies: Team Valvoline T-shirts, Baseball Caps, Paul Menard Hero Card, Autobot Lunchbox and more!




Free Skinny Mint Besties Pack


iCare Panel - Now Recruiting!
Are you helping care for a loved one? Join iCare Panel - help shape future resources, products, and services to help you care for your loved ones. You will be rewarded for your time with gift cards from Amazon, Starbucks, iTunes, Tango & more! Must be 35-64 years of age and provide unpaid care for family members 50+ years old.






LifePoints Panel Now Recruiting - Earn Free Cash & Gift Cards!
Get rewarded for living your life! Earn free cash & gift cards for taking surveys, testing products, sharing your time & opinions. You can earn as you go about your daily routine. It's totally Free, tons of fun and super easy to earn cash & gift cards. Get in now!






ProductTestingUSA.com - iPhone 11
Sign up for a chance to receive an iPhone 11 to test and give review. It's completely free to sign up and if selected, you test and keep the product! All we ask for in return, is a review of theproduct or experience.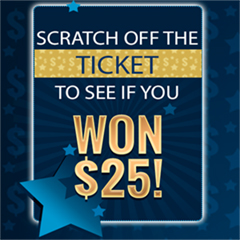 Disclaimer..All of the Free Stuff listed is free to the best of my knowledge.
I list the information only and have no interest in any of the companies listed.
All links were valid and working at the time they were posted. Offers can end or be
removed without notice.



Your Privacy is Important to us. Your information will never be sold or shared for any reason.

Privacy Policy



Copyright 1997-2020 Sothungal's Freebies. All Rights Reserved.




www.sothungalsfreebies.com