Home

Baby

Beauty

Books

Canadian

Education
Family/Household
Food

Garden
Health

Kids

Magazines

Pets

Product Testing

Recipes
Surveys Earn

Sweepstakes

Tips
Wearables


Link To Us
Sothungal's Freebies Newsletter December 21, 2019


Free Hilo Life Snack Mix
From Sampler. Register or log in to get matched with samples.






Turn Receipts Into Rewards from ReceiptPal (Mobile Only)
Download ReceiptPal app, then submit your paper receipts, connect your email or Amazon account to earn valuable gift cards and cash prizes. Later, redeem your points for valuable gift cards from Amazon, Visa, Walmart, Target, Home Depot, Lowes, and many other retailers. Furthermore, you'll be automatically entered into weekly sweepstakes for cash prizes.






Free Goodie Girl Cookies
Social Nature is offering members the chance to try Goodie Girl Cookies for Free. Click the 'Want It' button and if you're selected you will get a voucher for a FREE snack pack of Goodie Girl Cookies.






Join ShopKick and Earn Rewards
Shopkick is the shopping app that rewards you with FREE gift cards for the shopping you already do, while you still save on your budget money! Join the millions of Shopkickers who have earned over $63.8 million in points that they use to redeem free gift cards to shop at Starbucks, Walmart, Sephora, and more.






Free Subscription to All Recipes Magazine!
Take an easy 1 page survey, earn $30 credit that you can use for a Free Subscription to All Recipes Magazine! They also have other magazines to choose from. There is No credit card required and nothing to cancel.






Free Stuff From Dr. Pepper!
Join The Dr Pepper Official 23-Flavor Squad - the Pepper Pack for exclusive access, special offers and some very cool free swag!






Free Hershey Kisses Up For Grabs!
Enter for a chance to win 25 Pounds Of Free Hershey's Chocolate KISSES! (US Only. Multiple Entries. Ends 4/3/20)






New M&M's Hazelnut Spread Chocolate Candies Coupon
Print out this new coupon and save $1.00 on two bags of M&M's Hazelnut Spread Chocolate Candies.







Aldi Mystery Shoppers Needed
Become an Aldi Mystery Shopper and get a $200 voucher to spend. Register your for a chance to be selected.







Free OHi Superfood Bar
Get a Free OHi Superfood Bar! Fill out the form and they will email you a coupon.






Become A Fox Brim Product Tester
Right now you can get a Free Skin & Haircare Samples to test. Register to become a product tester. Review products and give feed back.






Free Box Of Cusa Tea
Grab this coupon for a Free Box Of Cusa Tea. Coupon is good until 3/31/20.






Win A Biaggi Duffel Bag
For a chance to win 1 of 7 Biaggi Hangeroo 2-in-1 Rolling Carry-on Garment Duffel Bags being given away in a random drawing, provide the requested entry info below, agree to the Official Rules and click ENTER.






Free Renuzit Air Freshener
Home Tester Club is giving away free samples of Renuzit Air Freshener so head over to their website, scroll down a bit and click on Register button under the Free Products section and you will be able to get this product for free.






Free 24K PURE Gold Moisturizing Hydra Eye Cream
Rejuvenate and nourish your delicate eye area with this amazing 24k PURE Gold moisturizing hydra eye cream.






Free Neutrogena Makeup Remover
Join Opinion Outpost and you will receive free products to try out and earn cash. Register for a free account and then start taking their surveys to get these offers.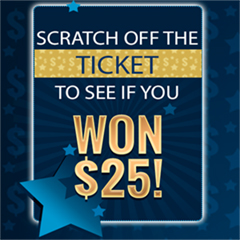 Disclaimer..All of the Free Stuff listed is free to the best of my knowledge.
I list the information only and have no interest in any of the companies listed.
All links were valid and working at the time they were posted. Offers can end or be
removed without notice.



Your Privacy is Important to us. Your information will never be sold or shared for any reason.

Privacy Policy



Copyright 1997-2019 Sothungal's Freebies. All Rights Reserved.




www.sothungalsfreebies.com