Home

Baby

Beauty

Books

Canadian

Education
Family/Household
Food

Garden
Health

Kids

Magazines

Pets

Product Testing

Recipes
Surveys Earn

Sweepstakes

Tips
Wearables


Link To Us
Sothungal's Freebies Newsletter December 14, 2019


Join Beech-Nut #Infantfluencers For a Free Gift
Grab a Free Beech-Nut Surprise. All you need to do is fill out the form.






Free Real Fermented Soybeans Nutritional Beverage
Get Free Real Fermented Soybeans Nutritional Beverage. In order to get this freebie just fill out the form.






Free Subscription to All Recipes Magazine!
Take an easy 1 page survey, earn $30 credit that you can use for a Free Subscription to All Recipes Magazine! They also have other magazines to choose from. There is No credit card required and nothing to cancel.






Free Natural Deodorant Samples
Little Seed Farm is giving away free samples of their Natural Deodorant Cream. Simply click "Add to Cart" button, click Checkout and supply them with your shipping details and they will deliver it to you.






LifePoints Panel Now Recruiting - Earn Free Cash & Gift Cards!
Get rewarded for living your life! Earn free cash & gift cards for taking surveys, testing products, sharing your time & opinions. You can earn as you go about your daily routine. It's totally Free, tons of fun and super easy to earn cash & gift cards. Get in now!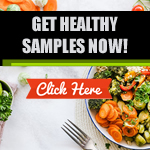 GetHealthy
Share your opinions and get FREE pain relief solutions at a little or No cost!






Target Sweepstakes
Enter for a chance to win a Target Gift Card!






Free LaCroix Branded Caps, T-Shirts, Towels, Yoga Mats and More
Enter the LaCroix Holiday Shop Sweepstakes through December 26, 2019, for a chance to win one of over a thousand prizes – Branded Caps, T-Shirts, Towels, Yoga Mats and More.






Free Lander's Insect Repellent
Unlike most other common mosquito and pest repellents, Lander's Natural Pest Repellent contains only natural ingredients that are totally 100% harmless.






Free Rewards for TJ Maxx and Others
Join Branded Surveys today and you will get paid in cash for taking their online surveys and sharing your opinion. Follow our link and signup right away to start making some extra cash.






Tello
Coast-to-coast wireless coverage is provided on Nationwide Sprint® Network*. Forget about dropped calls, loading issues or slow data speeds. We do prepaid. So, no contract, no activation or early termination fees. What you see is what you get! You're free to stay as long as you like. Anyways, we'll become old friends, you'll see! Having good friends pays off! Use your unique link to refer a friend and once he places a successful order, you both get $10 Tello Dollars!






Free Boost Face Moisturizer
You can get a lot of free products to try out including their Boost Face Moisturizer when you join FoxBrim Naturals as they are looking for product testers who can share their reviews about their products.






Free Teeth Flossers
Get yourself a new set of tooth flossers for free. Visit their site and fill out the form and they send out your free flossers in a week or two.






Free SUU Balm Body Wash
You can get free samples of body wash from SUU Balm for yourself. Supply them with your shopping details.






Free Pepper Spray Keychain
You can get a free Pepper Spray Keychain so you can try it out and once you give you honest feedback, you will be rewarded with cash prizes.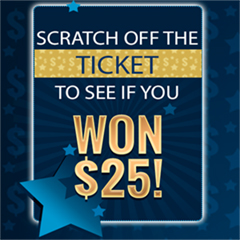 Disclaimer..All of the Free Stuff listed is free to the best of my knowledge.
I list the information only and have no interest in any of the companies listed.
All links were valid and working at the time they were posted. Offers can end or be
removed without notice.



Your Privacy is Important to us. Your information will never be sold or shared for any reason.

Privacy Policy



Copyright 1997-2019 Sothungal's Freebies. All Rights Reserved.




www.sothungalsfreebies.com